Nia and I just got back from a 1 week trip to Minnesota to attend Beth & Jim's wedding (the 3rd of the 4 Miller gals).  The festivities began on Friday night with the rehearsal and 50 person boat cruise on Lake Minnetonka for the Groom's Dinner (Beth may have stolen that idea from me).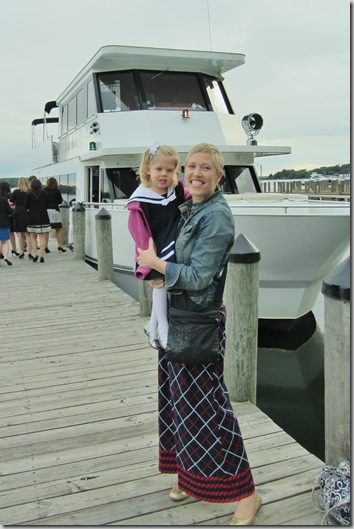 As the flower girl, Nia got to participate in all the weekend festivities.  Boy oh boy did she love being the only kiddo in a sea of adults.  She was on a high all weekend from the non-stop attention.  Unfortunately Nick got a viral infection early in the week and was forced to cancel his ticket.  We missed him but made the best of it.  Bad timing!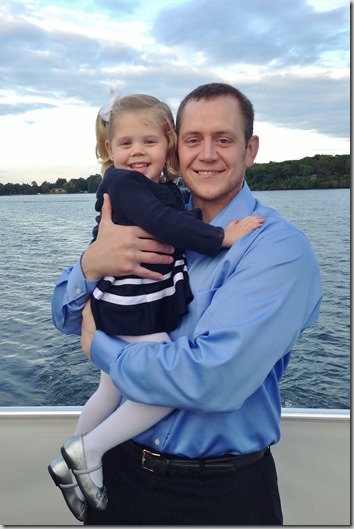 Nia has a ridiculously large crush on Jim and if I ever lost sight of her I could pretty much bet that I'd find her near Jim staring up at him with googly eyes.  Thankfully, Jim's a good sport about it.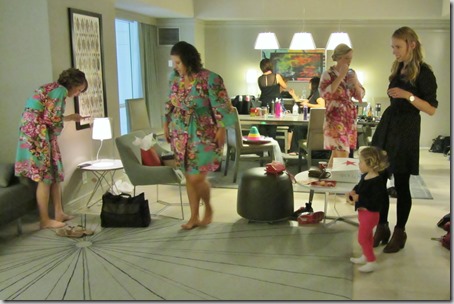 Beth and Jim spared no expense on their festivities (open bar all night with top-shelf liquor, stunning new venue for the reception, boat cruises for 50, party bus for the wedding party, grandiose suite for getting ready, etc).  The pics above and below were taken in the suite where we got ready.  It was a beautiful backdrop for a variety of pre-wedding shots (complete with matching robes!)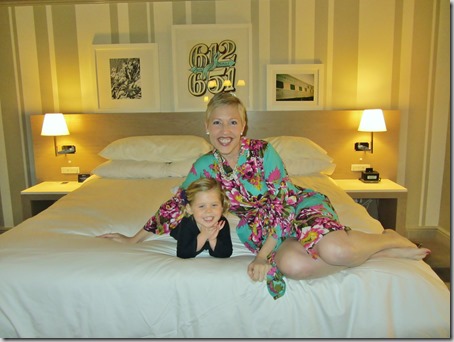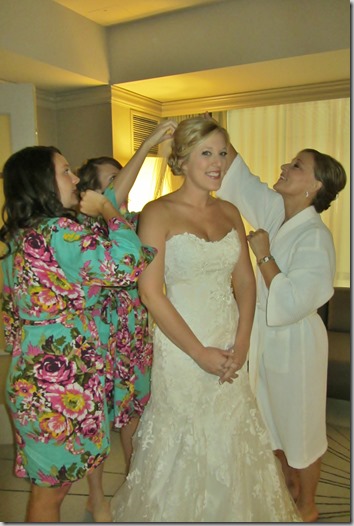 The wedding took place at St. Olaf Catholic Church in downtown Minneapolis.  Nia nailed her flower girl duties, artfully blowing kisses and waving as she went down the aisle.  And despite Mommy's worries, we didn't have any loud outbursts to distract from the ceremony.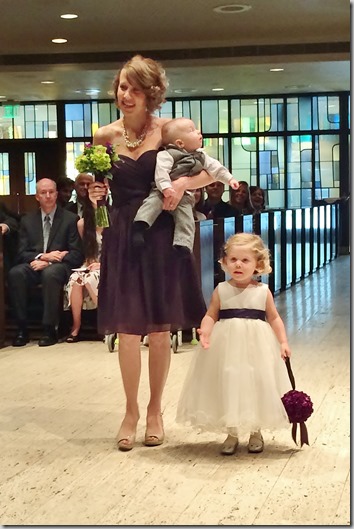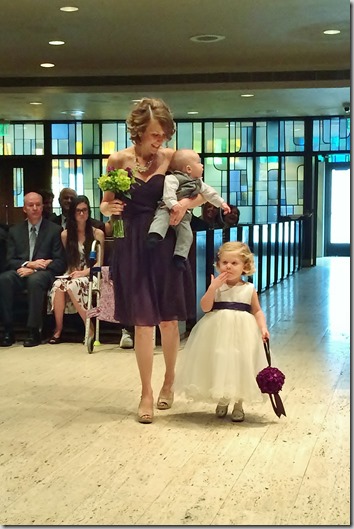 The wedding reception was held at MUSE Event Center in downtown Minneapolis.  It's in the space formerly known as Trocadero's but received a major renovation before opening as Muse.  Beth & Jim's wedding was one of the first in the new space.  Wow was it gorgeous!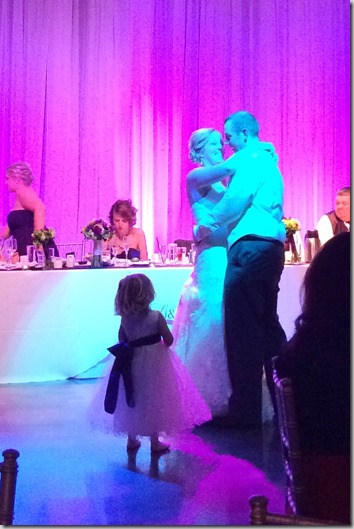 In between the ceremony and the reception we took a 26 person party bus around the town for drinks & photos.  We got some great shots on both the Stone Arch Bridge and Nicollet Island.  I can't wait to see what the professional photographer was able to capture!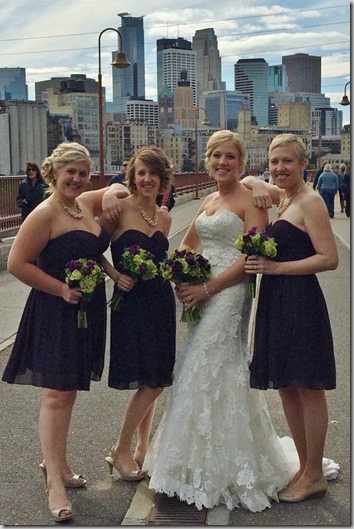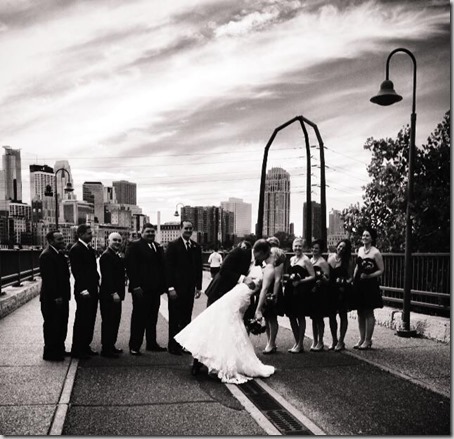 I was really proud of how Nia held up over the weekend considering that she didn't get a nap for 3 days and had 10 PM bedtimes each night.  All the partying finally caught up with her on the wedding night.  Just as we're getting ready to board the bus back to the hotel she threw up all over the front of her dress.  Poor thing… I think she did a wee bit too much spinning on the dance floor.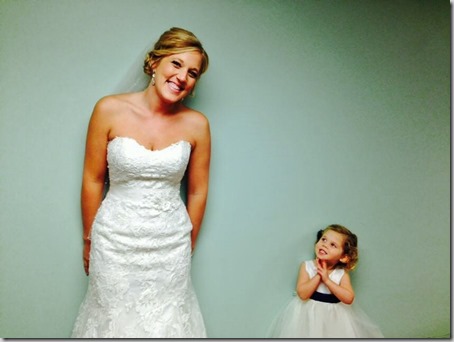 All in all, it was a grand weekend full of wonderful memories.  We are so excited to officially welcome Jim to the family (although it feels like he's been with us forever).  If only Nia and I could shake off the post-wedding exhaustion – we've rolled out of bed 2 hours later than normal for the last 3 days!  Hopefully we're all caught up now and can get back to life as normal.
Best wishes to the Griffins!
{ 1 comment }