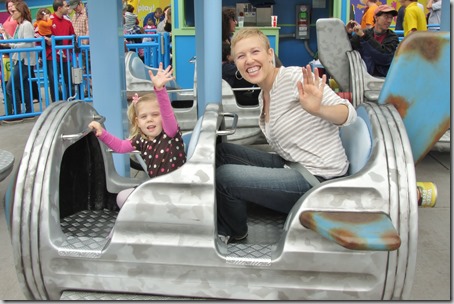 Last weekend we took a family road trip to Philly.  This was a very kid-centric trip and we had 2 specific destinations on our agenda.  The first was Sesame Street Place, a Sesame Street theme park with rides, shows, and character meet-and-greets.  Think Disneyworld, but with Sesame Street characters.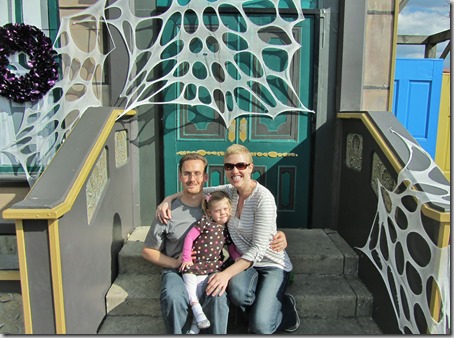 It was the perfect time of year to go – not too hot and the park was decked out in Halloween decor (not scary though).  Unfortunately, everyone and their brother had the same idea as us and by 12 noon the park was jam-packed.  It was an endless sea of strollers and tantrumming toddlers.  We managed a grand total of 4 rides, 1 show, 1 parade and 0 character meet-and-greets.  It doesn't sound like much but it actually felt like a pretty full day.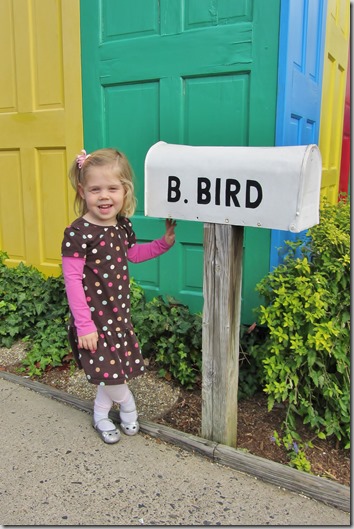 It's definitely a great weekend trip from DC (only a 3 hour drive) and there is inexpensive lodging right next to the park.  If we went again, I'd make sure to go on a weekday in the summer in order to take advantage of fewer people and the waterpark.  It's not worth the full price of $63 a person, but with a Groupon (what we used), it was worth a $38 value.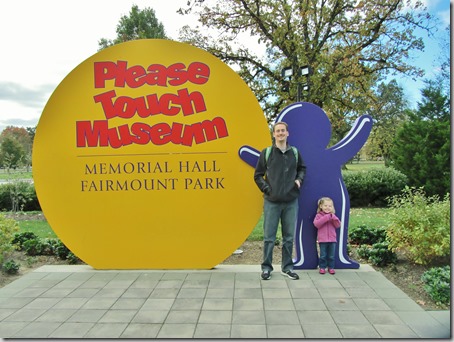 Sunday was devoted to another gem, the Please Touch Museum.  This was the children's museum to beat all children's museums.  Seriously, I can't begin to explain how fabulous it was.  If we lived in Philly, we'd get a membership there in a heartbeat.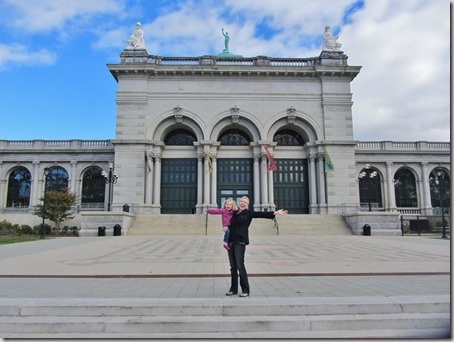 First thing to know is that it's housed in a beautiful building that was built for the 100 year centennial fair in 1876.  It has been beautifully kept up and the architecture was as delightful as the exhibits.  The far end also housed a carousel that was built around that time and recently restored.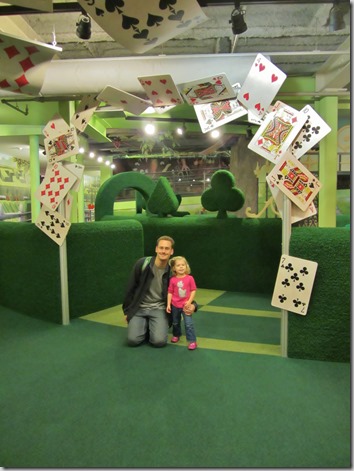 One of our favorite areas was the Alice in Wonderland exhibit.  The design work was exquisite and Nia had the chance to do everything from painting the flowers to dining with the mad hatter.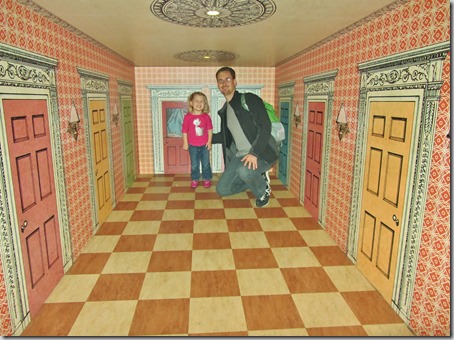 Here's a fun picture of us in the shrinking hall that was also part of the exhibit.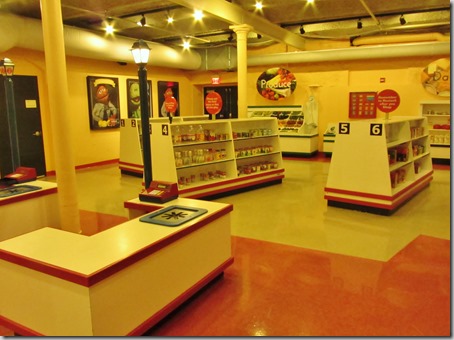 The other area that was just mind-blowingly cool was the market.  This market had all the usual areas – dry goods, frozen, refrigerated – and they even used actual packaging for many of the items so it looked quite real.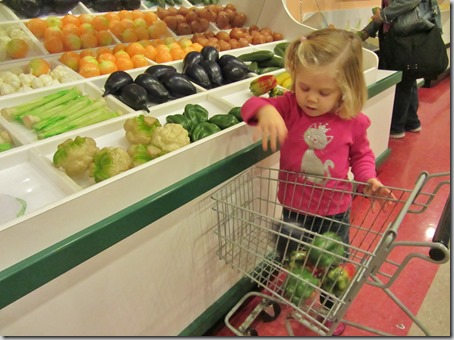 Kids were encouraged to fill their cart and ring up their purchases (and then pass their cart off to the parents to put everything away).  The pic I took above looks quite serene but this next one shows the reality of it, which was roughly 30 carts careening all over the place.  It was heaps of fun, definitely one of Nia's highlights.  I'm so glad we took the time for a family road trip before the holidays started.  Twas good bonding time indeed!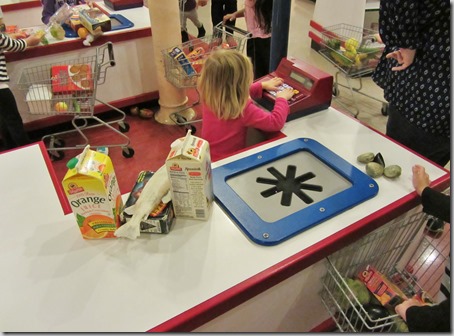 { 0 comments }