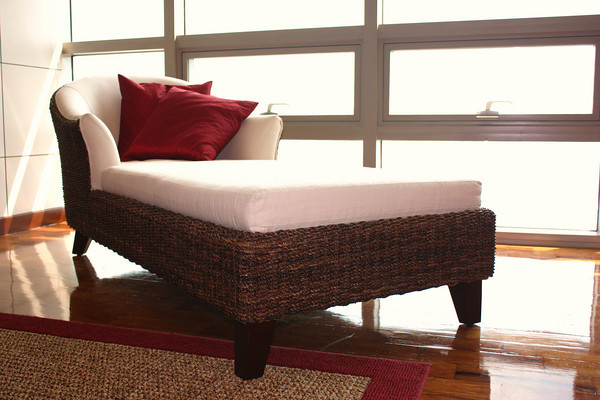 Oh my goodness, Oh my goodness, Oh my goodness!!  I FINALLY got the one thing that I've been pining my whole life for (besides a husband and a blow-out wedding).  I wanted what every little girl dreams of — a chaise lounge, of course!  I can pinpoint the exact moment I first saw one.  I was around the age of 10 on a family vacation in Duluth.  We were visiting the Glensheen Mansion (shout out to my good friend Christina, who lives a few blocks away!)  and were in one of the bedrooms of the Congdon girls (note: if you go visit, they're not allowed to talk about the murder that happened there) when I saw my first fainting couch.
And so my obsession with chaise lounges began.  I started collecting pictures of chaises in all shapes and sizes.  Some dainty, some robust, all upholstered.  The piece never fit in any of my prior residences, so I just put the dream on hold.  But then we arrived in Manila and the room was just calling for something more – a regal throne to recline in and view the grand city, so to speak.  And I knew it was time.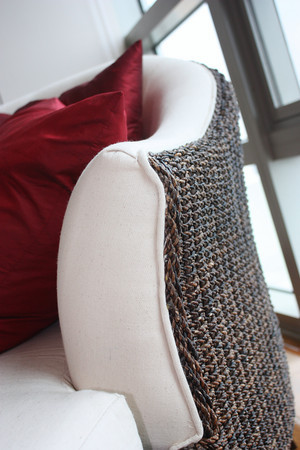 Now, the worst thing one could do was rush out and buy any old chair.  No, no, I would not have regret taint this experience.  I started slowly, negotiating a budget with the hubby.  I did online research, looking into some of the current styles and thinking about what would work in this space (as well as many others ahead).  I also wanted to give it a flair that was unique to the Philippines, so I chose to go with a Rattan style.  Next up was interviewing potential manufacturers.  There were two strong front-runners that I felt confident could pull it off.  I worked with a designer to identify the exact shape and dimensions I wanted and they sketched a concept (see below).
We were in business!  For those of you in Manila, the two designers were Las Palmas Furniture Inc with a showroom in Salcedo Village and JNC Rattan with a showroom in Market Market at the Fort.  Here's the design we came up with.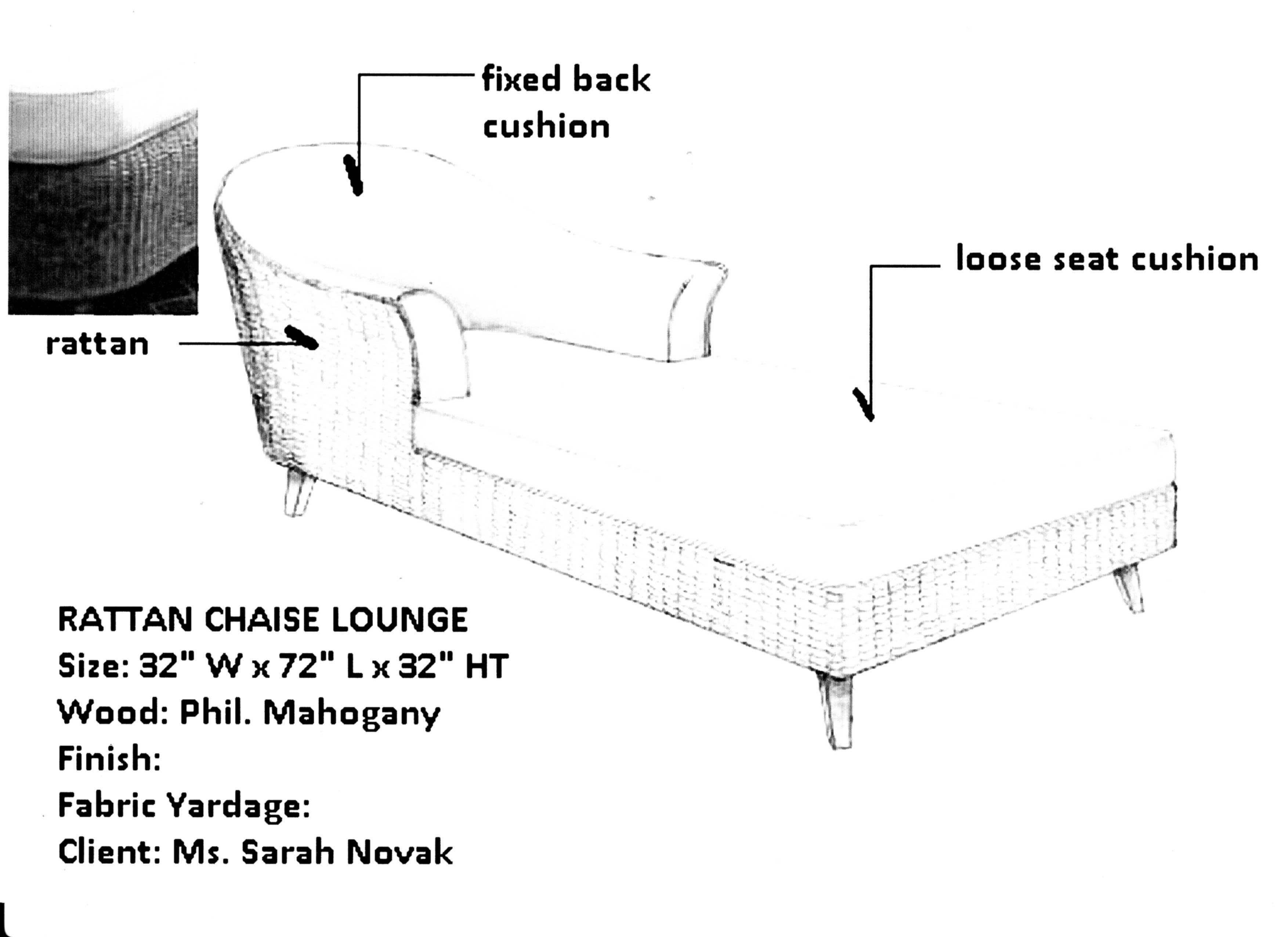 Rattan actually ended up being a bit too thick for the piece.  It would have worked well for an outdoor piece but was too chunky for a project like this.  Instead I chose abaca, a variation of rattan that is indigenous to the Philippines.  (Fun fact: Back when I worked in the gifts department at Target, all of our baskets came from the Philippines and most were made of this fiber!)  With a mid-range gloss to finish, it had the perfect look that I wanted.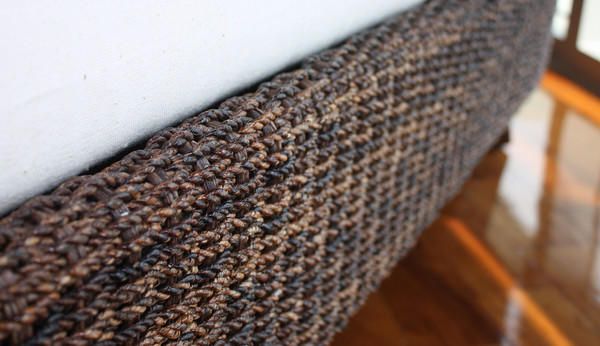 The base cushion is designed loose so that it can easily be washed.  I also chose a more durable cotton fiber to account for wear over time.  At the end of the day, I went with JNC as the vendor as they came in at $600 and Las Palmas was closer to $1000.  Las Palmas quality was exceptional and I know it would have been a superb product… I'm just getting used to paying less here.  Happily, JNC created a wonderful product and delivered it free of charge too!  And now, all that's left for me to do is sit in my chair and gaze out the window at the city planning what exciting project there is to conquer next.  Do be sure and stop by and try it out – but I'm warning you, pretty soon you'll want one too!