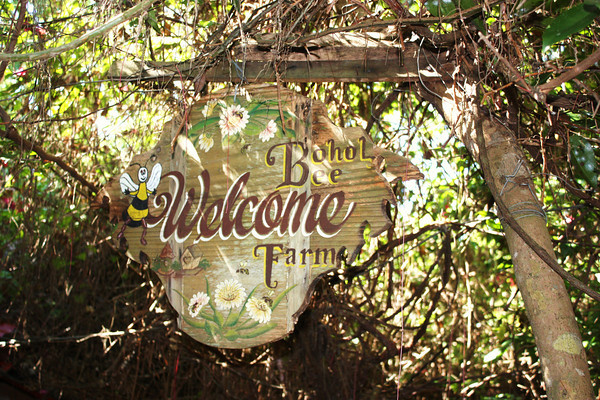 Bohol has long been at the top of our list of "Favorite Places in the Philippines".  We love so many things about it: the undeveloped nature, the quality of the diving & snorkeling, the friendly people… the list goes on and on.  The only thing we weren't so hot about was the resort we picked on our first visit over New Year's.  Happily, last weekend the world was righted when we found ourselves perfectly at home in our "cottage by the sea" at the Bohol Bee Farm.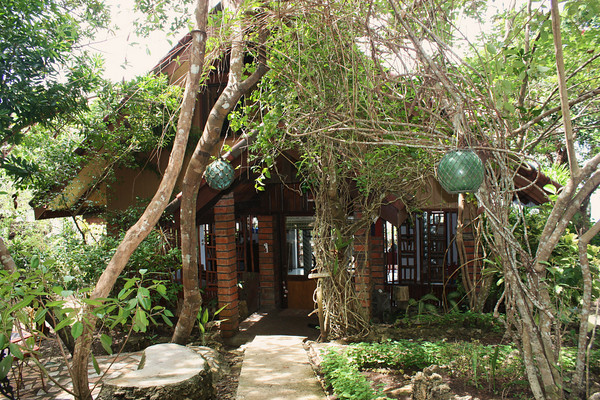 This charming place is the closest darn thing to a cabin that I've been at in a LONG TIME and let me tell you – IT FELT GOOD.  Truly, I loved every minute of it.  The veranda area overlooking the ocean, the open-air living room, the outdoor dining – it was the Anti-Manila!  For only $150 a night, we were able to share this lovely 2 BR place with our friends Andrea and Brian.  What a steal, huh?  Nick's parents are already eyeing it for their visit here… any other takers?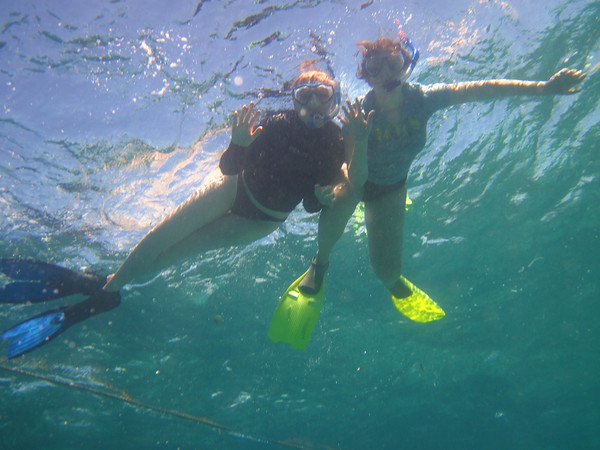 We didn't do much of substance all weekend – it was mostly composed of eating, napping and reading and snorkeling (check out those sea urchins below!).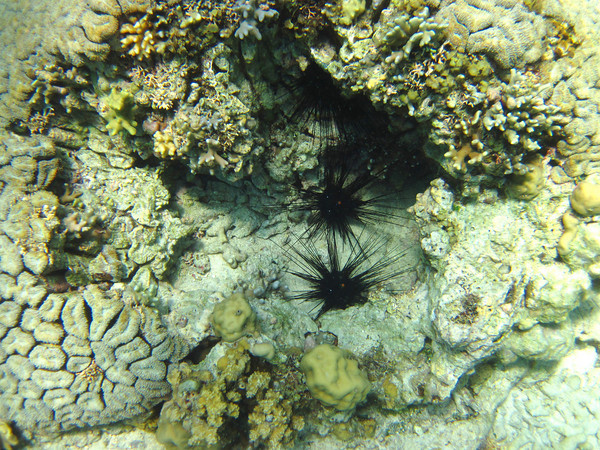 The Bee Farm has a unique story.  The owners are a Filipina and an American (a married couple).  The place began with the cottage we stayed in and a small restaurant.  Due to the high-quality nature of the organic food they were producing, more and more people started showing up.  Eventually they started asking to stay overnight.  This led to the building of more overnight lodging and you could say it has grown organically from there (pun intended!)  It's a wonderful example of a self-sustaining livelihood project.  The Filipino families that staff it are provided with stable jobs for all members of the family and they also get a place to live.  You could see on their faces how much they enjoyed working there.
So as I was saying, not only do they have the resort, but the organic food and product production as well.  They grow all the herbs and vegetables they serve at the restaurant and make a variety of food products as well.  They also do weaving and crafts, both of which are sold in the store.  It's a brilliant concept that's hard not to fall in love with.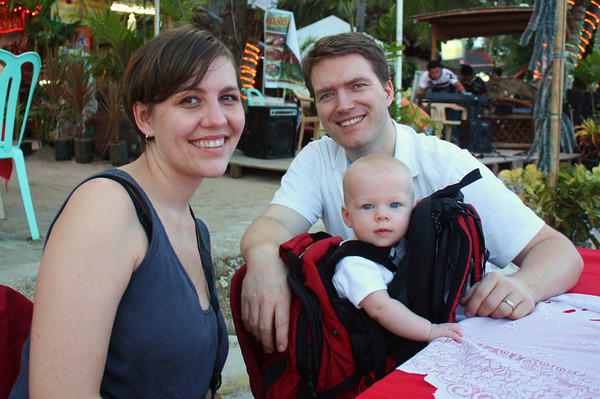 Our good friends Andrea and Brian joined us for the weekend, along with their travel-savvy baby Leni.  Let me just say that Nick was more than a little bothered by the fact that we DID NOT blend when we had that adorable baby with us.  And here's the wild thing – perfect strangers would just walk up to her and put out their arms and try to take her and hold her.  Ummm… we don't do that in America!  UNCOMFORTABLE.  But that's the thing, this is a baby-loving culture, so of course you would hand your baby over to any interested party…. glad I wasn't the mommy making that decision!
My camera absolutely LOVED this baby.  She's just so darn photogenic!  Here are a few of my favorites…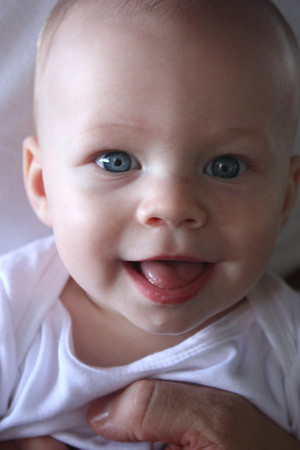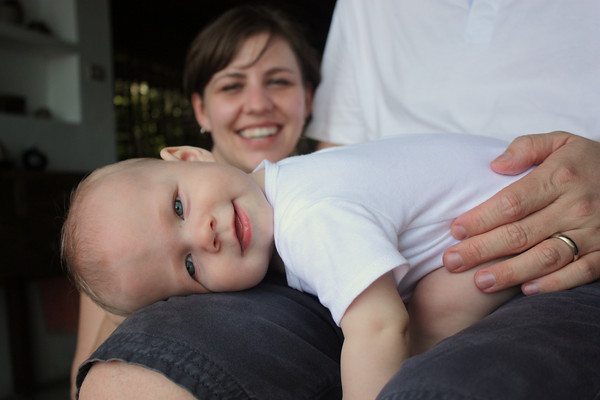 And here's the part where we try being "fake parents" and then decide it's exhausting and hand her back as soon as the crying starts…  :)  Doesn't Nick look the part though?  Check back at a later date and see if we feel like forfeiting our nap time yet…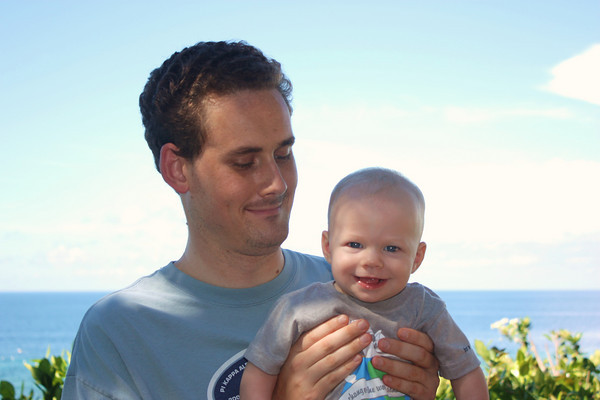 The low point of the weekend would be when Brian lost his wedding band snorkeling!  BOO.  Our hearts were warmed though when the local dive shop came and spent 90 minutes in the water looking for it, FREE OF CHARGE.  Did I mention that this place rocks?  Alas, it wasn't meant to be found…
I think I'll leave you with one of my favorite shots of the weekend – yet another stunning Philippines sunset.  The beauty of this place never fails to astound me!  And if you like these, you'll definitely want to check out the remaining 200 pics at SMUGMUG.