Little did I know that when I got back to the States I'd become a garage sale addict, but boy is it intoxicating to find great deals on barely-used baby stuff.  Seriously, for those who haven't thought of purchasing baby clothes at a garage sale before, contemplate this: 1.)  Most baby stuff is worn less than 5 times, 2.)  Many things still have tags on them and 3.)  Friends and family spend absurd amounts on gifts which don't get worn and you can reap the benefits of (like this Baby Gap outfit above which I'd guess cost around $75 and I got for $4!)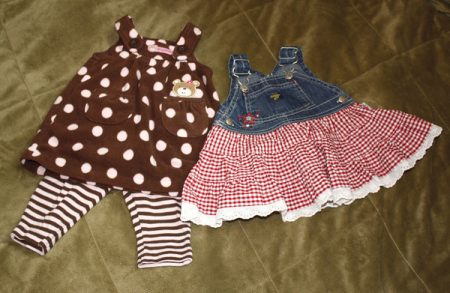 My current routine is to scour the Wednesday newspaper in addition to Craig's List and highlight my top picks (FYI for those new to garage-saling: Most sales start on Thursday now, with a few on Friday.  If it's a really good sale, you want to get there right when it opens or as close to opening time as possible).  I plot the sales out on a map and determine which one is my top pick (since most sales start at 8 AM and you can't be in more than one place at a time) and create my route from there.  I find that 4-5 a week ends up being a good number for me.
Another thing to remember is that you can always barter if you think the price is too high.  They may or may not take it, but it's always worth trying, especially if you're buying a lot.  If they won't go down, you can ask them if they'll be more flexible with prices on the last day of the sale.  Often they will because they want the stuff gone.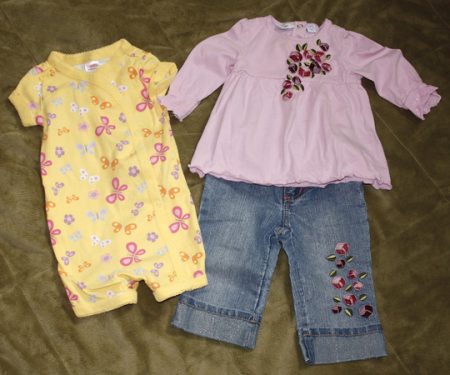 These are just a few of the adorable clothes I've collected over the last two Thursdays.  One more tip is to get to know the neighborhoods that you're saling in.  The high end ones are often heavy on the brand names, though since so many baby items come as gifts, you can usually find nice things almost everywhere.  There is just usually a greater quantity of high quality stuff in one spot in upscale neighborhoods.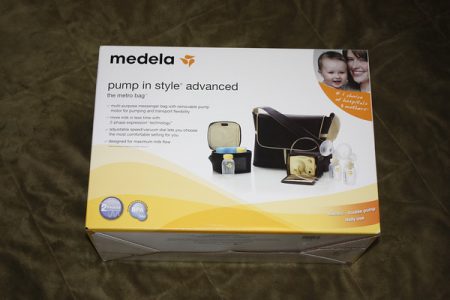 In addition to clothes, I also came away with some great baby stuff.  I'll show you a few of my best finds today.  The first is a electric double breast pump in a nice carrying case.  It had only been used for 3 months.  It retails for $325 new and I got it for $125!  YAHOO!!!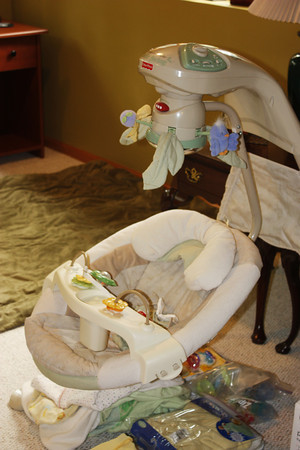 Here's a Fisher Price Cradle Swing (that swings in 2 directions!) that I got for $60 ($160 new).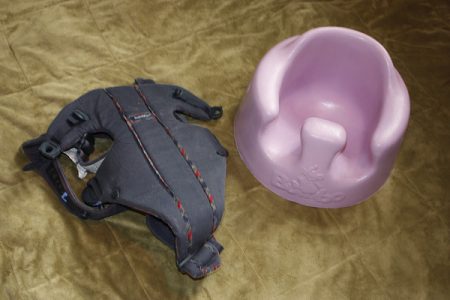 And finally, I found a Bumbo seat (which helps kids learn to sit) and a Baby Bjorn.  I only paid $20 for the Baby Bjorn, which is $85 new!  Let me know what you think of my finds… I'm pretty proud.  Hope I've convinced you to give garage sales a chance if you've never shopped them before!