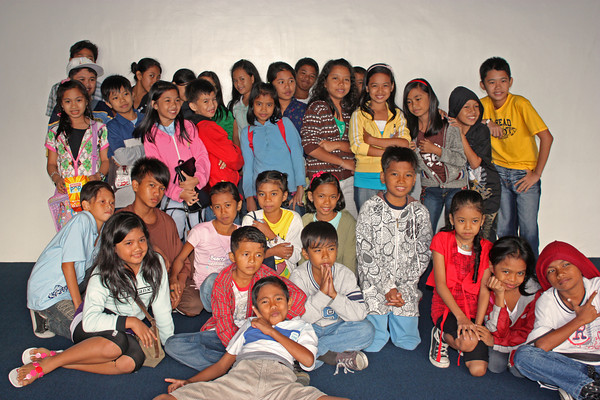 As I lay in bed writing this post, I can honestly say that after 5 hours with 35 eleven and twelve year olds, Nick and I are officially exhausted.  But it's a good exhaustion, one of those moments of exhaustion where your body has given out but you can't wipe the smile off your face.  Because I'm pretty sure that today was bigger than Christmas for these kids…. And we all know that it doesn't get much bigger than Christmas in the eyes of a kid!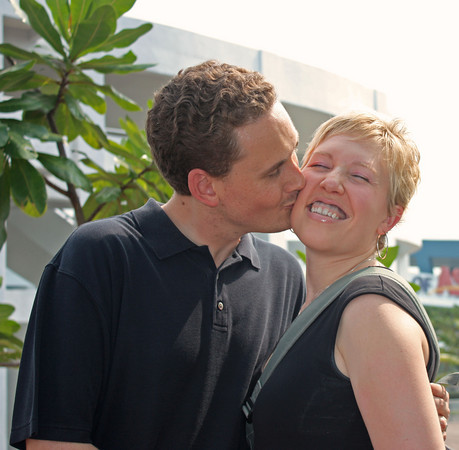 As most of you know, I've been volunteering at Friendship Home since October.  It's a home for children and also an after-school latch-key type program.  Our group goes every Wednesday from 4-6 PM and plans some activity to do with them.  Apparently it is tradition to do an extra holiday event each year, with all of the Embassy volunteers chipping in to fund it.  The event this year was a kid-tastic Mall of Asia Spectacular – Lunch at Jollibee (the Filipino version of McDonald's), some playtime at the mall and a 1 PM showing of The Christmas Carol in 3D at the IMAX Theater.  But most importantly, I finally got to introduce Nick to these great kids!  I may have been just as excited as the kids!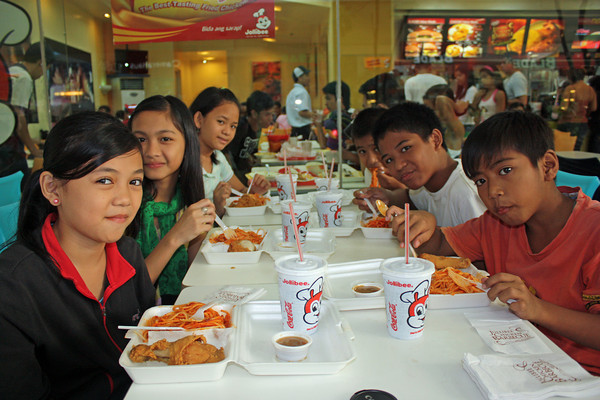 When we arrived at Jollibee at 11 AM, the kids had already arrived and were broken out by table.  We were assigned to a group of 6 of them (pictured above), whom we were in charge of for the entire afternoon.  Lunch was a bizarre mix of Spaghetti and Fried Chicken, which I have yet to understand the appeal of.  The kids were in heaven though, biting every last piece of meat off that bone.  I opted for a Cheeseburger, which came with a strange mayo/thousand island mixture on it instead of the normal fixings.  Hmmm…not understanding the appeal of this place yet.  All that really mattered though was that the kiddos were happy.  Eating out is a very rare occurrence for them, which is hard to fathom coming from the US of A where that can often be a daily occurence.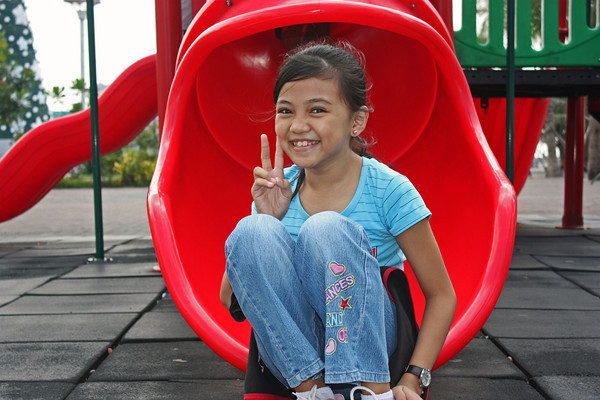 After lunch we had a good hour to kill before the movie, so Nick and I rounded up our group and decided to go burn some energy out on the playground.  The Mall of Asia sits right on Manila Bay and there happens to be a little playground near the Boardwalk.  Thank goodness, because that's exactly the type of thing that we needed!  They had a blast, even though in my opinion the playground was pretty crappy – basically it consisted of outdoor exercise equipment.  Very odd.  Didn't matter though – they would have been content playing with a stick.  Lucky for us, they play amazingly well together.  They act just like brothers and sisters (except they never fight and have crushes on each other, as we learned today).  It's really quite adorable!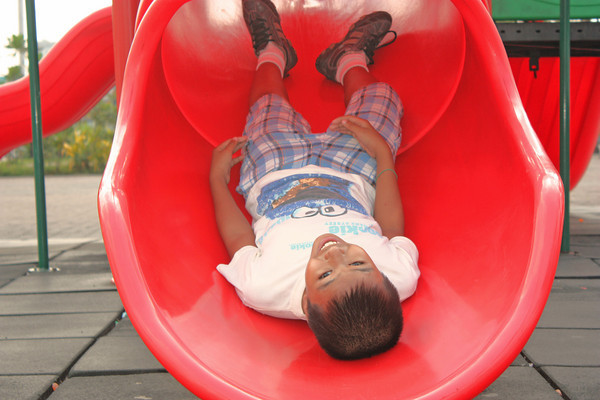 You could feel the anticipation slowly building for the kids.  For many, this would be the very first movie they'd ever been to in the Theater.  And then, on top of that, it was 3D too.  It was all too exciting to handle and manifested itself in the form of non-stop bouncing.  They were wired!  10 minutes before the show we were all handed our goofy glasses and allowed to proceed into the theater.  The kids jaws dropped open as they took in the two-story-high screen.  The excitement just kept coming, as Nick and I surprised them with popcorn next.  The bouncing just kept on going!  :)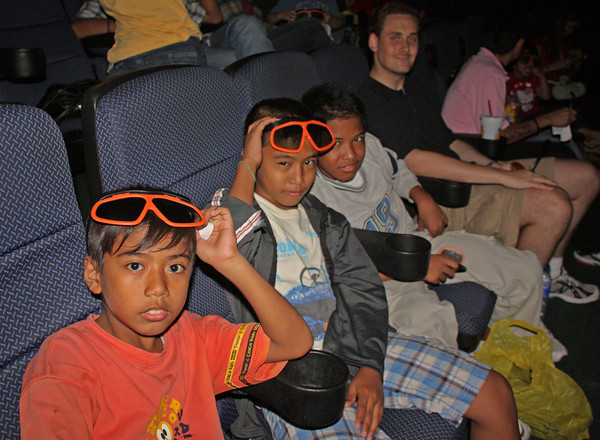 At last it was time for the show to begin.  We all put on our glasses and settled in.  The 3D effects were fantastic.  They really added a new dimension for those of us who are intimately familiar with the story (I was quoting the lines along with it, having acted in it 4 years in a row in high school).  They were awed by the things zooming at their faces and stuffing their heads in their shirts when the ghosts came…all in all, it was a heart-warming, fantastic experience.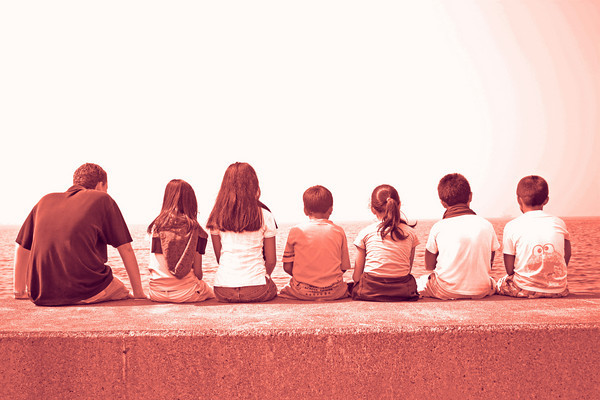 I am really learning a great lesson here in Manila about how much joy I get in return when I give of my time and financial resources.  I have experienced it in Minnesota as well, but the poverty here really magnifies the impact.  My wish for you this holiday season, is that you will experience a "giving experience" that is equally as heart-warming.  Because all I know is that it doesn't get much better than this!
P.S. – LOADS more adorable pictures of these kids at SMUGMUG.