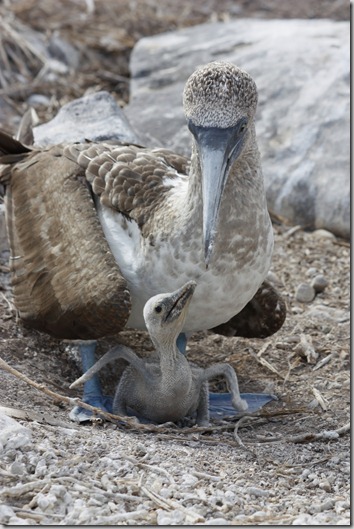 One of the best surprises on this trip has been how many babies we've seen (and up really close too)!  The Mom and baby above are Blue-footed Boobies.  This baby is estimated to be 1 week old.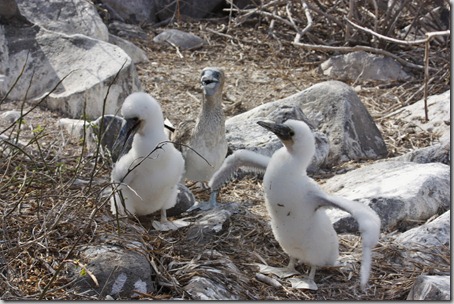 Here's what that chick will look like in a few weeks time, all covered in a downy white fur.
And here's a Nazca Booby guarding her eggs.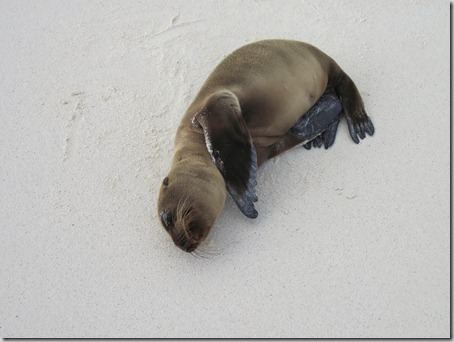 And what would the trip be without some baby sea lions?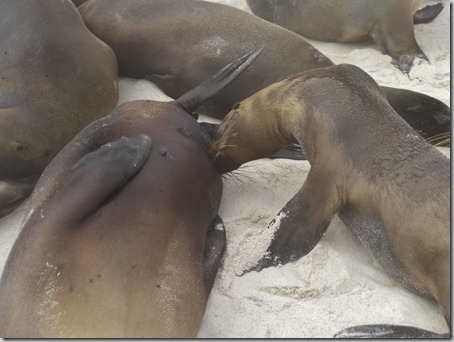 We even got to see them nursing!  How precious is that?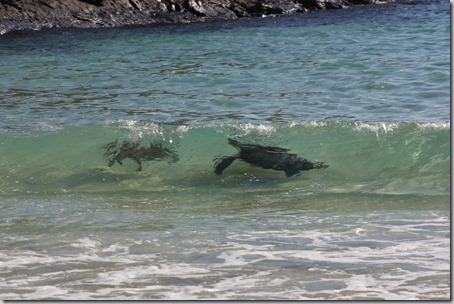 We happened to plan our visit during the mating season for sea turtles.  The turtles mate out in the shallow water during the day.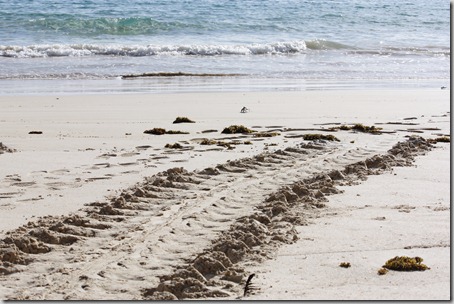 Then they make the slow trek along across the beach in the evening (yes, those are fresh turtle tracks)….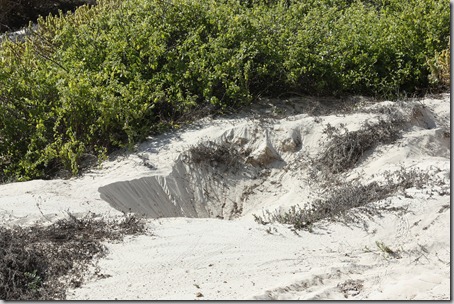 At which point they lay their eggs in sandy nests on the beach.  They do this 3-4 times and lay 30-60 eggs at a time.  Isn't that cool?  I wish we could have seen them making the slow trek to their nests, but this was cool too.