We had our 7th ultrasound of Nia today and I'm pleased to report that she's thriving in my womb.  She is up to a robust 5 pounds now and is measuring in the 78th percentile.  I let her know that it's just fine if she slows down her growing, as there will be plenty of time to do that once she gets out (and Mommy would like a nice easy vaginal labor).  We'll see if she cooperates….
She continued to be her squirmy self, which means she's getting lots of oxygen and growing well.  Mommy is getting a wee bit tired of all the movement and wouldn't mind if she took a few more naps.  Alas, it's probably good preparation for the chaos to come!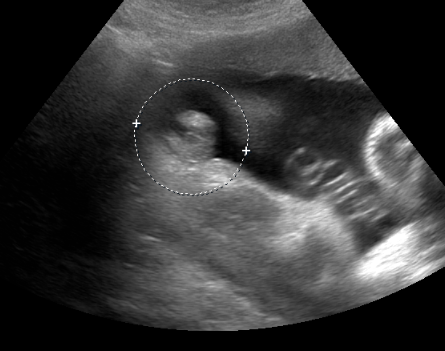 Nick asked the ultrasound tech to do one final check to make sure it really was a girl (the poor guy was holding out hope).  Well, here's the proof  – her little lady parts!  Bring on the Barbies and Princesses!!!