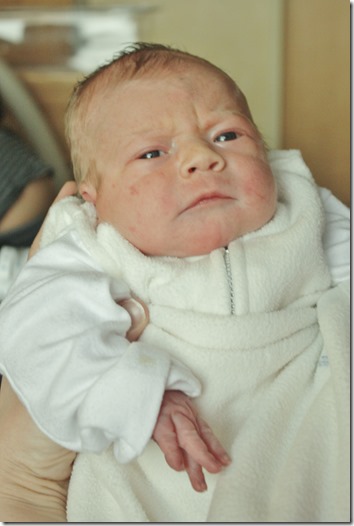 Great news!  I became an auntie over the weekend and Nia acquired her very first cousin (we've been practicing that word a lot).  Armin Allan (Ari) was born to Emily and Andrew on Saturday April 5th at 9:26 AM weighing 8 pounds 10 ounces and measuring 21 inches in length.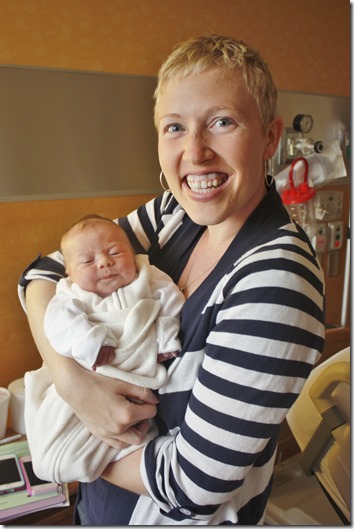 I have nicknamed Ari "Angel baby" because in my 2 hours with him thus far I have yet to hear him cry.  Not only that but he's incredibly alert and makes the most adorable noises.  This is one chill babe ladies and gentlemen.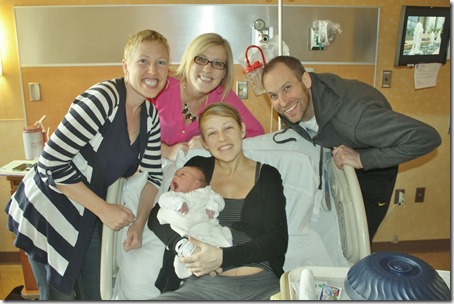 Emily's labor was 10 hours in length (amazing) and she delivered him vaginally (also a miracle given how big he was and how petite she is).  The whole family is doing quite well.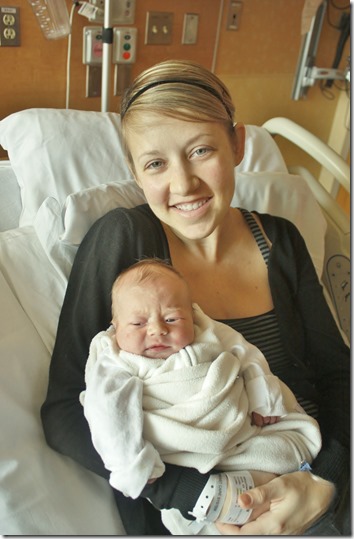 Today we brought Nia to meet Ari and short of saying "hello cousin" when she walked in the door, she didn't want anything to do with him.  In fact, when we asked her if she wanted to touch his hands or feet she responded with a firm "no."  She hadn't been in the room but 10 minutes before she was putting on her coat and bidding everyone good-bye despite the fact that no one else had made a move to leave.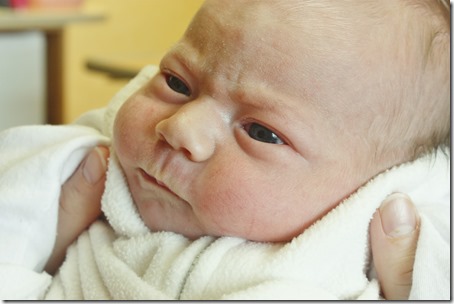 I'd like to think I could trust Nia to be gentle with him, but I believe it'll be best to keep him out of reach until he's less fragile.  Case in point: On Friday she asked to see the baby so Emily lifted her shirt and she proceeded to whack Emily's belly with her hand (quite hard too).  Oh Nia… it's hard not being the center of attention anymore, isn't it?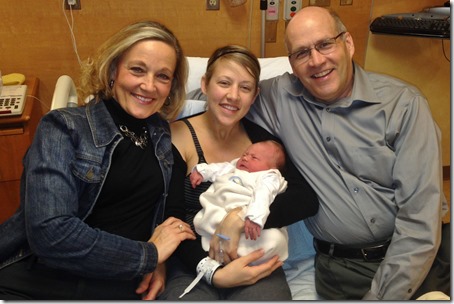 It was such a gift to be here for this moment given how much we miss with our lifestyle.  I only wish Jenna could have been here too, but she is working on her PhD in Utah and couldn't come yet.  I can assure you that I will be taking every opportunity I can get to hold this adorable little guy.
Congrats Sullivans!