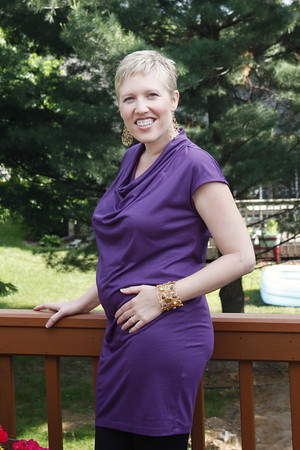 Hi all-  I hit the halfway mark of the pregnancy this week and thought I'd post another picture since I'm finally starting to have a legitimate belly.  Just pulled out the first maternity clothes this week so there's no going back now…
Sorry for the lack of posts.  I spent my first week in Minnesota focusing my energy on finding a car and spending time with my family (and eating yummy foods of course!).  I plan to have a lighter blogging schedule this summer, but will hopefully pick up again in the fall (baby willing).
That's all for now!  Happy Summer!!!