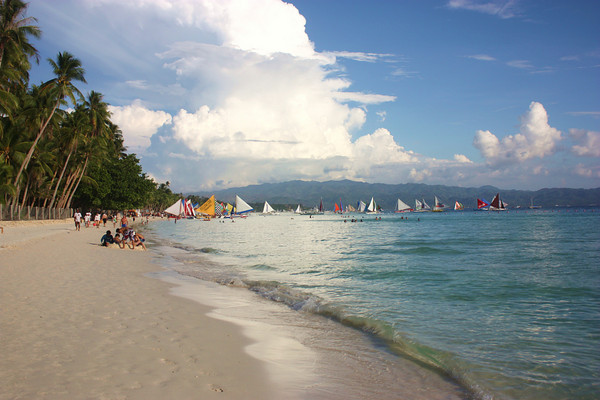 Wow, we're just gearing up to head out from 4 days in Paradise.  Everyone told me that it would be sensational, and oh were they right!  It was the finest sand I have ever stepped on – think powder sugar sand – and no one even bothers to wear shoes because seaweed and rocks are pretty much non-existent too!  And there's really not much to get worked up about, because you really only do 1 of 5 things: sleep, eat/drink, lay on the beach, swim or do water sports.  I am happy to report that we experienced all 5!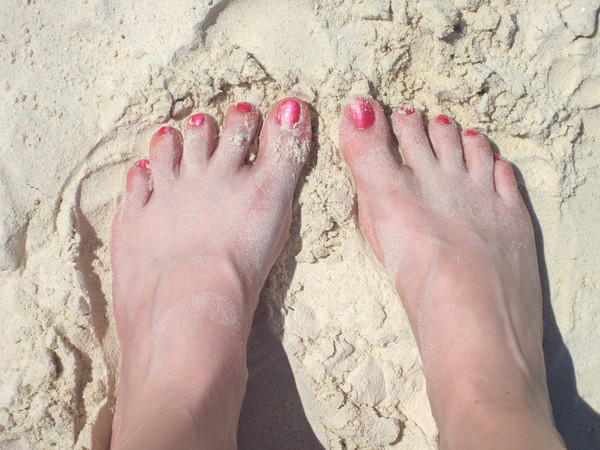 And did I mention the insane clarity of the water.  This shot is one of my favorites, as it shows the light refracting off the bottom!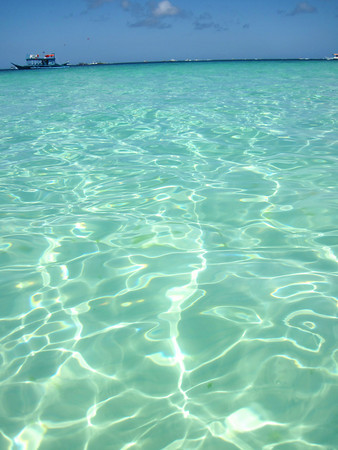 Sunset was one of our favorite times of day to enjoy Boracay.  One night we did an hour-long sunset sail.  We loved it so much we booked another longer sailing cruise for the next day ( let's just say our second ride was a bit too adventurous for us).  Here's a shot of our boat, the Rising Star.