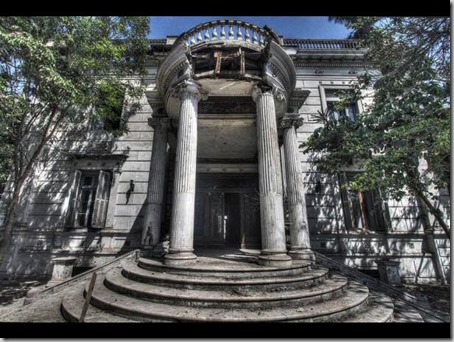 Each year, the best designers in Peru pool their talent to restore a historic mansion in Lima with the help of CasaCor, an organization that rehabilitates neglected historic spaces.  This year's selection was Palacette Sousa, a palatial home constructed in the seaside district of Barranco in 1914.  67 different designers collaborated on 46 different spaces to produce a transformation that is truly miraculous.  Here's a little video showing the renovation as well as an 'after' photo that I took.
httpv://www.youtube.com/watch?v=Gu5aaQly_cE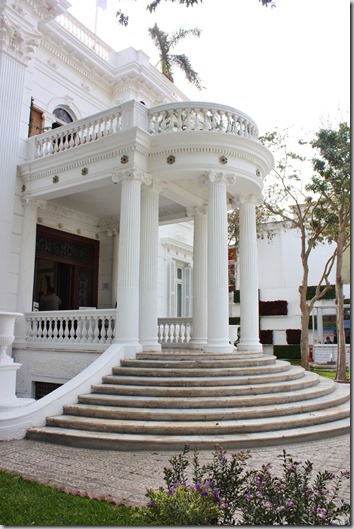 To make this happen, each designer 'adopted' a room in the house and donated both their design time and the objects used in the rooms.  They collaborated on an overall concept and bit by bit, this dilapidated old house was restored to its former glory.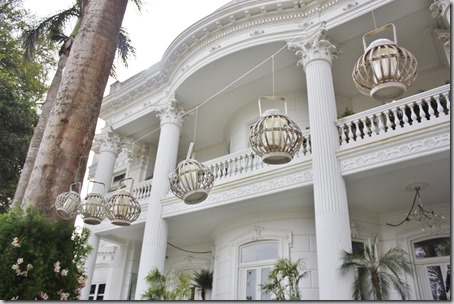 Unfortunately we were not allowed to take photos in the house, so all you'll get to see are my exterior shots.  What was so impressive about this project was that not only was the interior restored, but the gardens, fences and pavement as well.  What I wouldn't give to walk through it before the construction had started!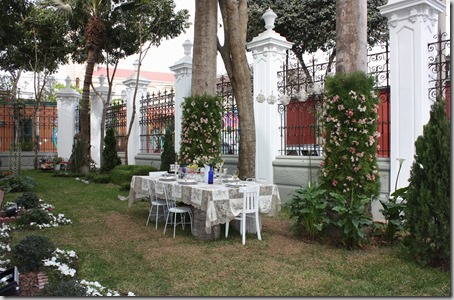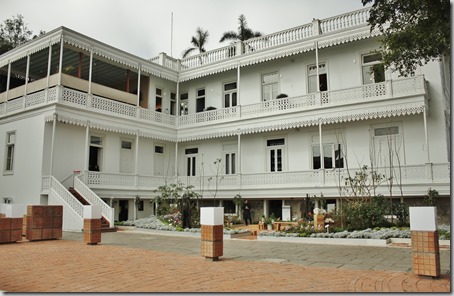 Above is the back side of the home.  In the upper left corner you'll see a summer terrace.  Here's what that space looked like: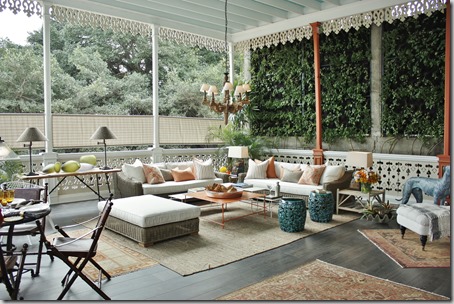 The exhibit's dates coincided with my parents' visit, so we had the opportunity to enjoy it together.  My Mom is a design maven and my Dad the DIY king, so this was right up their alley.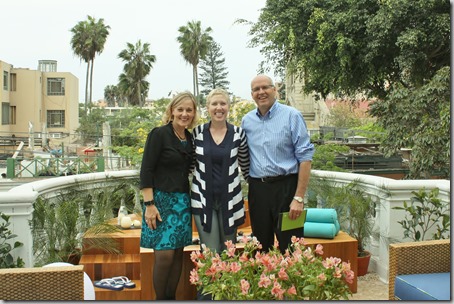 After touring the house, guests are invited to enjoy a coffee in the garden beneath this giant tree.  If you hurry, you can still get there to see it before it closes this Sunday,November 3rd!  Rumors are that it will be sold to a private buyer after the showcase is over, but I'm secretly hoping that they use it as a public event space.  It seems too grand for just one family to enjoy!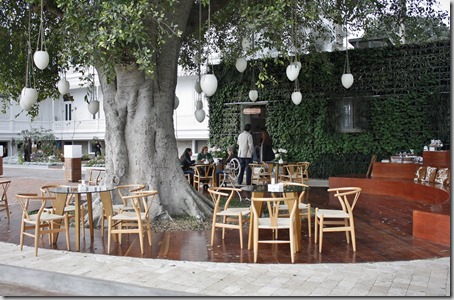 PS – If you dig seeing before photos, HERE are some great ones of the mansion before the renovation started.
**Credit: Before photo of Placette Sousa courtesty of Casacorperu.com