I have the most heart-warming story to share with you today!  Back in April you'll remember that Nick and I accompanied the Friendship Home kids to the Water Park (CLICK HERE to read that post).  We had an AMAZING time and I posted all sorts of pictures of the kids screaming with delight.
Something really wonderful happened as a result of that post.  Chris, one of my big-hearted blog readers, was so touched by the happiness on the kiddos faces that she asked if she could send money for me to purchase some additional things that would bring them joy.  Of course I was MORE THAN HAPPY to facilitate this transaction!  I got together with my fellow volunteers and came up with a list of things we knew the kids would enjoy.  With her generous contribution we were able to get:
A Twister Game
6 more jump ropes (they are VERY popular and hard to come by here, especially the double dutch kind)
A jump rope rhyme book
4 playground balls (in USA colors, of course!)
Bases for kickball
A children's DVD so we can have a movie popcorn party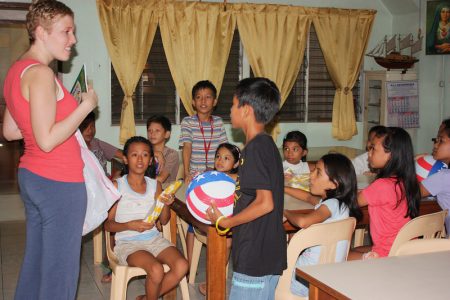 You should have seen their faces as I pulled each item out of the bag… it was so much fun!  The hands-down favorites were the balls and the Twister game.  They've never had 'soft' playground balls that don't hurt when they hit you.  Let's just say that there were a LOT of balls bouncing off of people.  And Twister was mystifying at first because they'd never played it, but as soon as I showed them how they were pushing to get a turn on the mat.  Here are a few of my favorite pictures of them enjoying the new toys…. and the rest can be found on SMUGMUG!