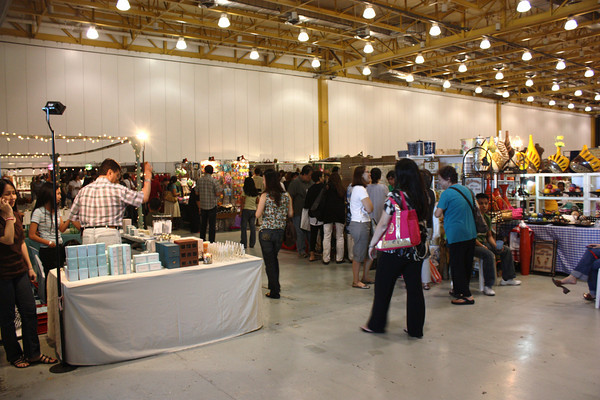 Manila is big on bazaars.  There is always one a month for the American Women's Club of the Philippines.  The US Embassy Club does 2 annually as well.  And then there's the myriad of church and local bazaars that spring up in other locales… point being that bazaar shopping is plentiful and the way to go.  It's less expensive than mall shopping and more convenient for most.  I've learned that it's best to attack the bazaar with a fierce, warrior-like mentality and a thorough, detailed list.  I'm getting so intense that I won't even stop to chat – I'm on a mission…
As the holidays get closer, the bazaars get bigger.  The one that I went to this week was the biggest yet, filling the entire Philippines World Trade Center.  Despite still being on the mend after being sick, I was determined to get my Xmas shopping done (update: about 70% there).  Here's a sampling of the beautiful wares that showed up this month at the bazaar.
A wider selection of photos can be see at SMUGMUG!