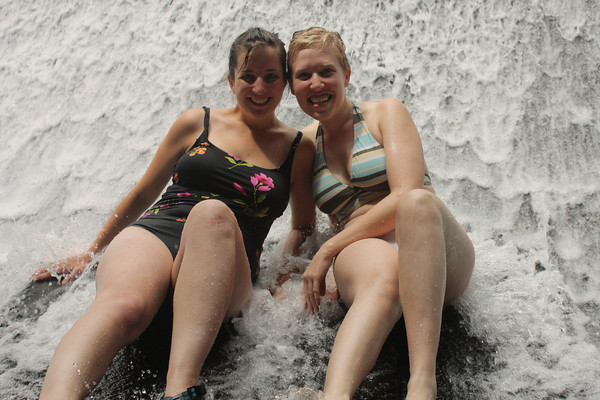 As many of you know, my friend Karolanne is in town for 6 days, following her 2 week tour of China.  Given the short duration of her stay, we've been cramming in the fun double-time.  We've already checked off haircuts, the 1st massage, eyebrows, a historical tour, the Mall of Asia, a movie experience and a day trip.  Still to come in our last 48 hours: massage #2, a facial + diamond peel, acupuncture/acupressure and pedicures.  Wish us luck!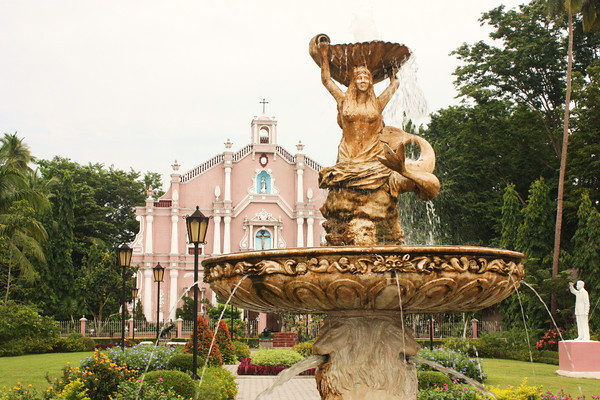 Today I'm going to tell you about our day trip to Villa Escudero.  The traffic Gods were with us and allowed us to make the trip in a little over 2 hours.  A comparable trip with Sarah J to the same area took over 3 1/2!  We arrived in a good mood and were delighted to find that the place actually looked like the website (never assume anything!)
Villa Escudero is a self-contained coconut plantation that was founded in the 1880s by Don Placido Escudero and his wife Dona Claudia Marasigan. Originally planted as sugarcane, the crop was later converted to coconut by their son Don Arsenio Escudero in the early 1900s. A pioneer in many ways, he built the country's first working hydro-electric plant to supply the coconut factory.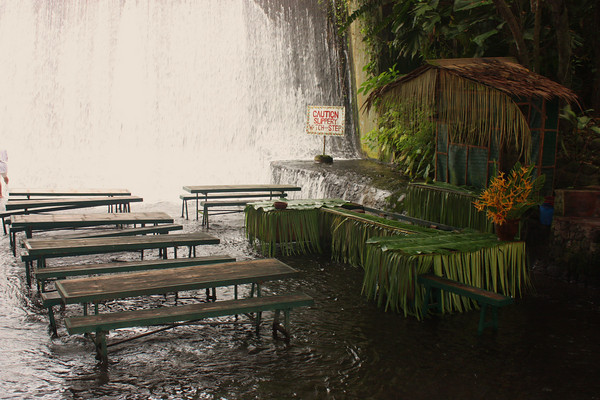 One of my favorite parts of the day was getting to enjoy lunch next to the hydro-electric power plant.  The water was dammed up above and flowed down a 20 foot "waterfall", at which point it cascaded over our feet as we sat partially-submerged at picnic tables enjoying our lunch.  Coolest damn feeling ever (pun intended)!  Of course lunch wouldn't be complete without playing in the waterfall a bit.  The wall had a nice curve to it, so there were hundreds of fun ways to interrupt the flow of the water by laying against it.  We had a blast, as evidenced by these great photos…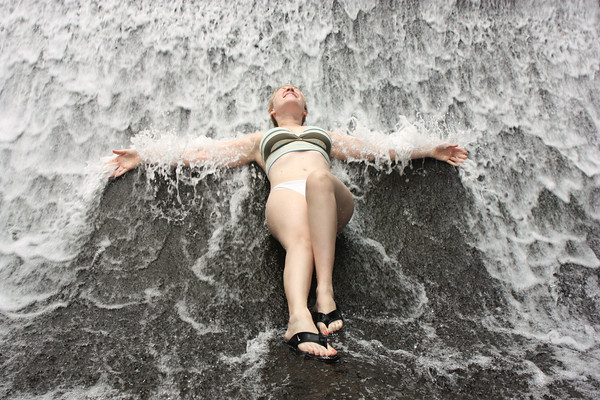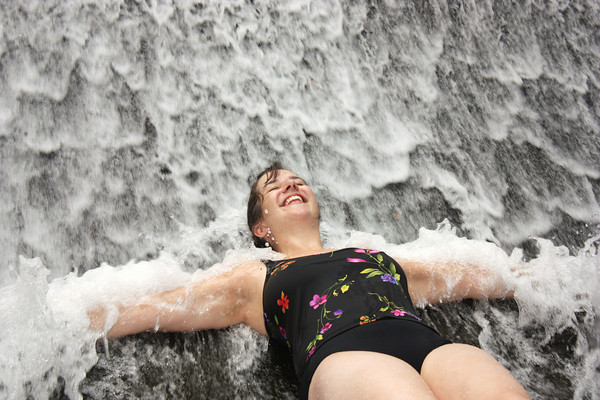 When we weren't busy getting wet, we took time to explore the rest of the plantation.  The scenery was stunning – lush and green with a gorgeous lake to enjoy.  Definitely a feast for the eyes!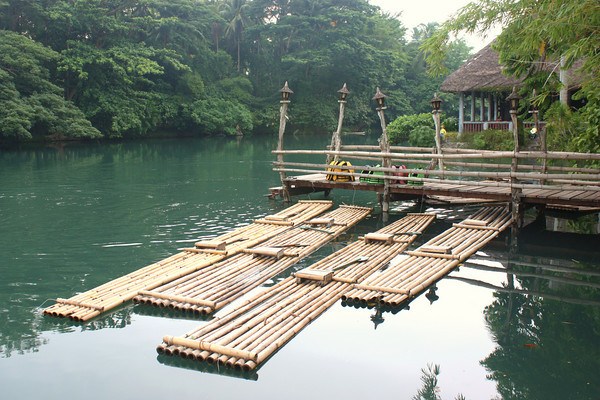 We tried our hand at paddling a bamboo raft and determined it to be even more stable than canoeing (which is shocking considering that it looks like it should sink instantly).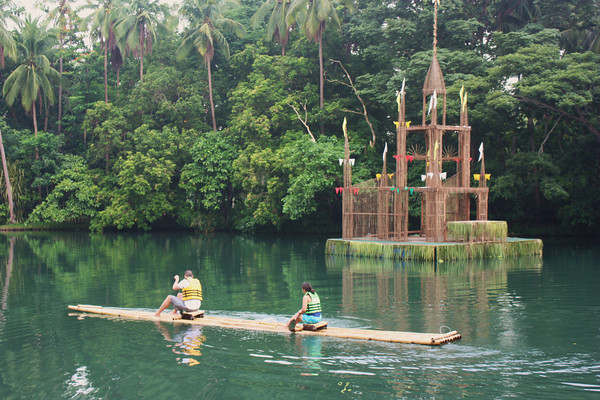 And we even managed to get in a ride on a carabou-pulled wagon (doesn't he look fake?)  Karolanne kept giggling at the band of 3 singers who's job it was to ride on the cart and provide music!  Only in the Philippines…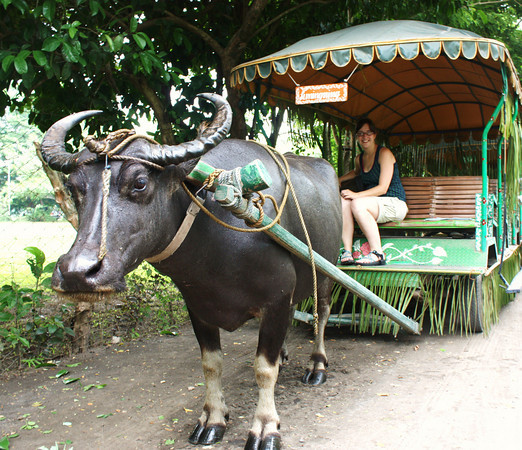 All in all, it was a memorable day.  Stay tuned for a blog post from Karolanne about all the pampering experiences she's had here.  In the meantime, feel free to peruse all the photos I couldn't include here at the SMUGMUG site!