I've been a girl on a mission this last week.  While the setting up house was important insomuch as it made Nick and I feel more at ease, the critical issue at hand was putting together our birthing and postpartum team for Baby Nia's delivery (who is due 5 weeks from tomorrow).  While there are many aspects of our life that I love, finding my 3rd OBGYN for this pregnancy would not be one of them.  It's overwhelming enough to come into a new city and set up shop, let alone make major life decisions in a short amount of time.  Thankfully, God and the Universe continue to be on our side and the resources miraculously showed up as needed.  Please allow me to introduce…. the NOVAK BIRTHING AND POSTPARTUM TEAM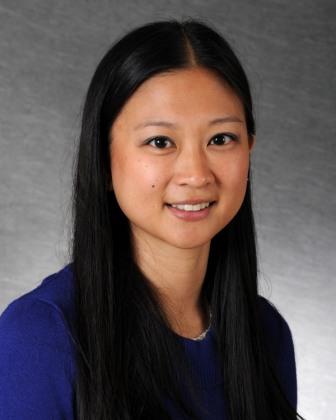 I arrived in DC with two consults on the calendar (one midwife, one OBGYN).  The first consult was with a Midwife at Washington Hospital Center.  Since I'm big on trying for an unmedicated birth, I fully expected the midwife to be the one I chose.  We totally clicked (how could we not, she was a Midwesterner after all).  The problem: she was due 3 days after me with her third child.  Unfortunately, statistics show that she'll most likely deliver on time or early since she's birthed before and I will most likely deliver anywhere from on time to 10 days late.  And if she was unavailable, I'd be delivered by one of the OBGYN partners who I've never met.  Not ideal.
Next up was a consult with Dr. Michelle Tham Metz of GW Medical Faculty Associates at George Washington University and Hospital.  I picked her for my second consult because after extensive research on the DC Urban Moms Forum, she was the OBGYN in the area most known for being 'natural birth friendly'.  In fact, at our first appointment she referred to herself as the Midwife OB (which I totally loved).  She and I clicked right away and I was delighted to find that not only were our philosophies in line, but that George Washington University Hospital was the most progressive I've ever seen in terms of natural-birth friendly procedures.
Examples of this include:
Birthing rooms with squatting bars, birth balls, tubs and showers
No episiotomies
Food and Drink allowed throughout birth (super RARE to find)
Standard intermittent monitoring (versus required constant monitoring) and wireless telemetry units in the event that you do need constant monitoring and still want to be able to move around
Standard Hep locks instead of IV's (again, encouraging mobility)
No constant inquiries about whether you want medication
Minimal interventions
Rooming in with baby
Delayed cord cutting if desired
Immediate nursing encouraged and supported by in-hospital lactation consultants
A Level 3 NICU in the event that anything should go wrong
Honestly, I don't think it gets any better than this.  Oh wait, did I mention that she makes it a practice to deliver the majority of her patients (to the tune of 85%).  Lucky, lucky me!  I am thanking my lucky stars that I found Dr. Metz…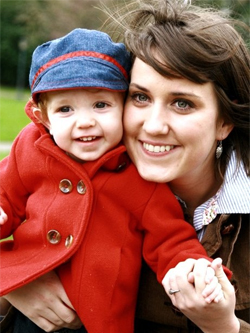 Once the OBGYN was secured, it was time to look for a doula (a birth assistant, for those who are unfamiliar).  I scoured the online forums once again and came across several that were both highly recommended and in our price range (doula services are not yet covered by insurance, although you can use Flexible Spending Account money to pay for them).  We only ended up interviewing one team and both Nick and I felt confident that they were the ones for us.  Gentle Wave Birth Services is made up of Caitlin Novak and Kelly Kleiderer.  They are a team of sisters who not only provide labor doula services, but postpartum care and lactation consulting as well.
We signed a contract to put a hold on our due date and are guaranteed that one of them will be with us throughout the entire labor (starting from the early onset of labor at home through 2 hours post-delivery).  We also have a pre-birth meeting to discuss our expectations for the birth and write our birth plan and a post-birth meeting focused on nursing support.  I'll write a more in-depth post later about what doulas do, but suffice to say that they'll be providing much-needed physical, mental and emotional support for both Nick and I during the delivery (note: they do not do anything medically related).
The younger of the two sisters is Caitlin Novak (pictured above).  In addition to being a labor doula, she is also trained as a postpartum doula, which is someone who comes into your home during the 6 weeks after the birth to provide additional support and newborn care as needed.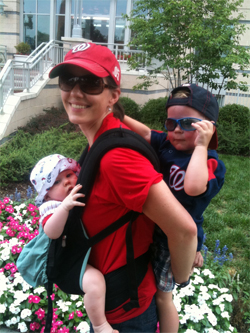 The older sister is Kelly Kleiderer.  Kelly is also a trained labor doula.  She has a nursing background and is in the process of working towards becoming a Certified Nurse Midwife.  Kelly's specialty is breastfeeding, as she is a certified lactation consultant as well.  I can't tell you how excited we are to have found this team.  It's so comforting to have all our birth and newborn care resources in one.
So there you have it.  Pretty dynamo team, huh?  We sure think so!