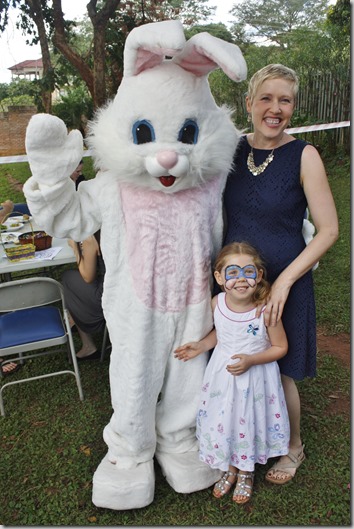 It's been a week full of Easter-related fun and while it's brought much delight to the young'uns, it's brought MUCH exhaustion to Mommy. The week kicked off with our Embassy Egg Hunt & Brunch. This was my first big event and with 100+ signed up I was a wee bit nervous. Holidays carry a lot of pressure in general given children's expectations, but overseas I feel like there's additional pressure to deliver an 'authentic American experience'. Thankfully, I had a great committee of assistants to lean on and the weather cooperated! Phew.
Much like with Christmas, we decided to include Michelle and Evelyn in our holiday plans because a.) it's 3 times the joy and b.) neither Nick nor I want to deal with questions about why the Easter Bunny came to one house and not another.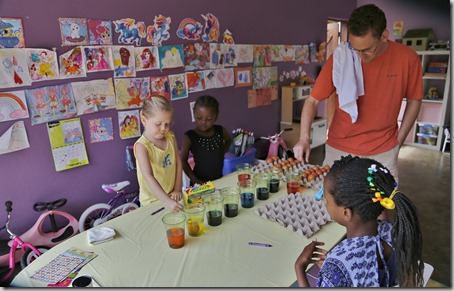 There were two big 'firsts' this year:
We were going to try dying with brown eggs (no white available here!)
It was Michelle and Evelyn's first time dying eggs (and hunting for eggs and getting a basket!!)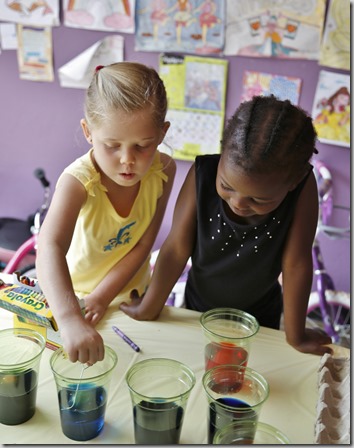 The girls got really into the artistry of egg dying. They were quite particular about how dark their eggs should be and whether or not they would be adorned with crayon drawings or stickers (or both!). It was quite amusing to watch their creative process. This egg dying was serious business!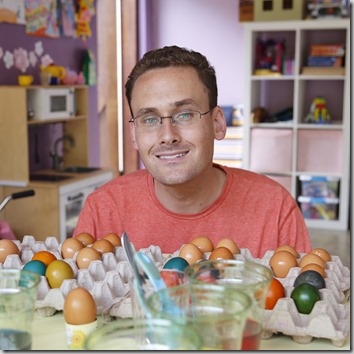 Nia and Evelyn are both quite strong-willed and prone to squabbling like sisters, so Mr. Nick graciously offered to moderate the event. We had to put a few rules in place to ensure a happy outcome. They were: 12 eggs each and only 3 eggs being dyed at a time.
The dying had mixed results. Some turned out incredibly vivid, while with others the dye seemed to scratch off. Thankfully, the girls could care less, they were delighted with their creations.  :)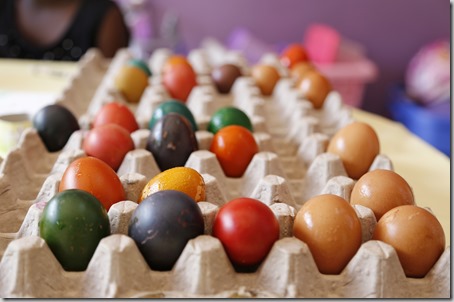 On Easter morning Nia awoke to find this note: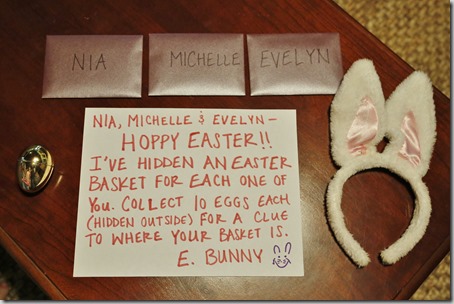 She immediately ran up to wake the girls, who promptly dressed and made it to the deck by 6:10 AM. Per E. Bunny's rules, each girl ran off to find their 10 eggs and the hunt was officially underway!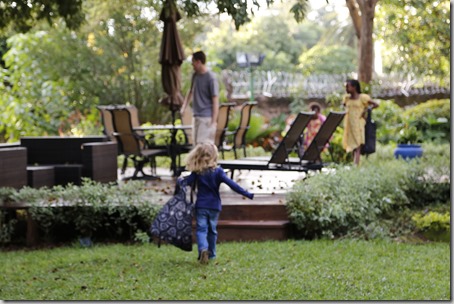 Once they each collected their 10, we randomly drew one of the clue envelopes so they could start hunting for baskets.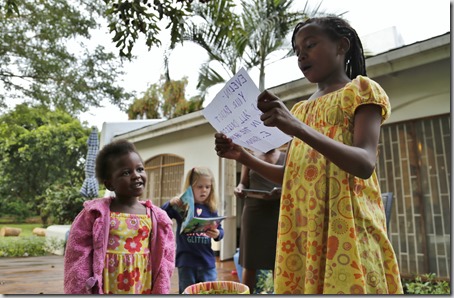 This was Nia's clue. She found her basket in the Tiida (our car), which she affectionately refers to as the cheetah. Michelle found hers in the guard shack and Evelyn's was hiding in the dress-up clothes in the garage.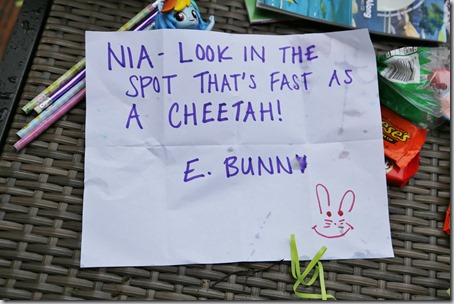 They did a great job helping each other figure out the clues and would all then scramble back to check out each other's basket contents. It was super fun to watch and reminded me of my egg-hunting days as a child.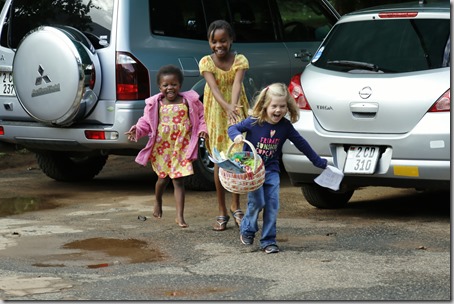 The day wouldn't be complete without a few Nia shenanigans. Early in the day she lobbied hard to have candy for breakfast but Dad wasn't having it. And later in the day we heard her close her bedroom door and say, "Nothing Mom & Dad. I'm not eating any candy." After that pathetic cover-up we had to remove the candy from her immediate viewing area and monitor her more closely. We're grateful that she doesn't have the lying thing down pat yet.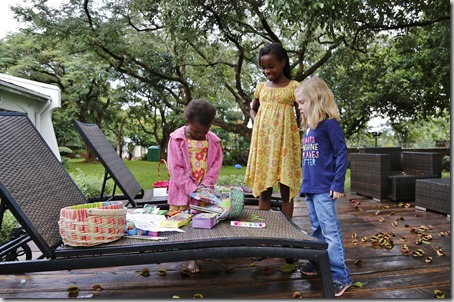 So despite being tired, my heart is full. It was a lovely, memory-filled holiday, made richer by the presence of the girls. We are growing to love them very much and already dreading how painful the good-byes will be at the end of our tour. Such is foreign service life though. We'll just have to focus on making lots of memories in the meantime…
Happy Easter all! Wishing you a blessed holiday full of joy and laughter!