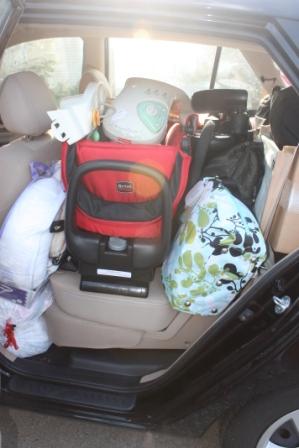 After 3 months of being transient, I am pleased to say that we are finally en route to DC where we'll reside for the next 9 months.  The car is stuffed to the gills with all my garage sale baby finds (and yes, for those who are curious, we do need to ship some additional items still).
It's odd how excited I am to move into temporary/corporate housing.  It seems like such a nice upgrade from a different bed each night (despite all the wonderful hospitality we've had).  I think I'm just itching to feather my nest…
And feather I will in just a few short days!  Say a prayer that we have safe, complication-free travels, okay?