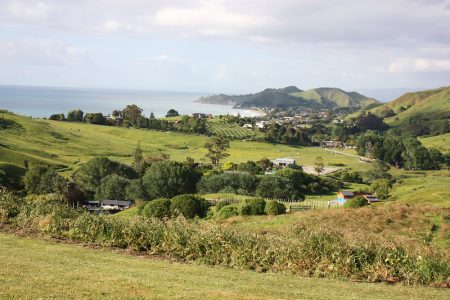 After all sorts of moving around, Nick and I decided to base ourselves in Auckland for our final week.  It's been a nice change of pace, even though the lack of moving has made me a bit antsy.  Our strategy for our time here has been to use Auckland as a base from which to take day trips.
One of my solo adventures was a trip to the city of Gisborne to see my friend and fellow coach, Cindy Proser.  She and I have been long-time Facebook friends, but had never met in person.  When I mentioned on Facebook that I was coming to New Zealand, she graciously invited me to come spend the night at her home.  To some I'm sure this sounds a little strange, but I knew from our previous interactions online that we'd be fast friends.  How right I was!  We just jumped right in, talking nonstop for 24 hours straight.  It was like we'd known each other all our lives…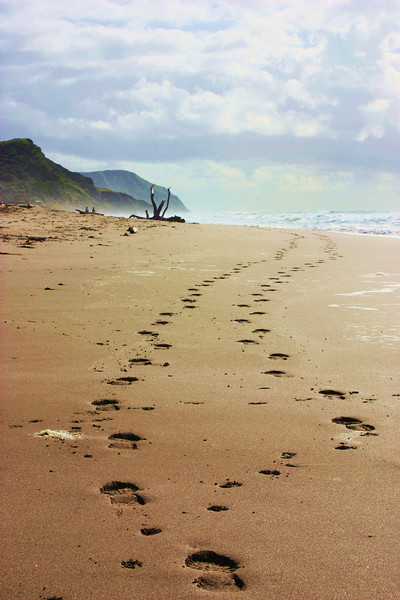 What Cindy didn't know was that I was thinking about hiring her to be my coach for 2011.  After the instantaneous connection that I felt and the deep warmth of her welcome, I knew this was the woman that I wanted supporting me as I took momentous leaps in my business and personal life in 2011.  I asked her if she would be my coach at the end of our first day together and after she got over the initial shock and agreed, we went ahead and did our 2 hour kickoff the next morning at her home.  It was such an idyllic 24 hours.  Conversation, hot tea and fires the first day followed by a morning beach walk (pictured directly above) and our kick-off in her living room the next day (the top-most shot is the view from her living room and was an ideal setting for coaching work).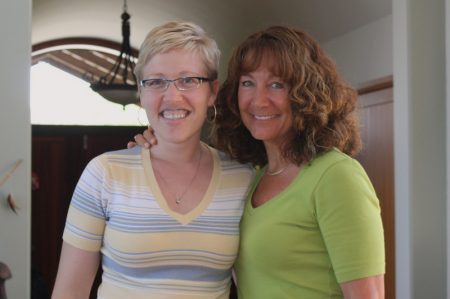 Here's a shot of Cindy and I from my stay.  I already know we're going to be friends for many, many years to come (and we've already started discussions about her getting to the Philippines!)  I continue to be fascinated by how technology and my expat lifestyle are changing the way that I make and sustain friendships…. my new motto for friendships is: Anything Goes!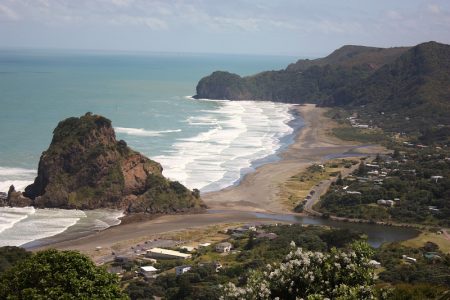 Once I got back from Gisborne, Nick and I reconnected by taking a day trip to Piha Beach, about and hour west of Auckland.  This is surfer country and although it's a bit early for surfing season, I still managed to get some great shots!  We couldn't get enough of the stunning vistas and whiled away many an hour walking along this beachfront.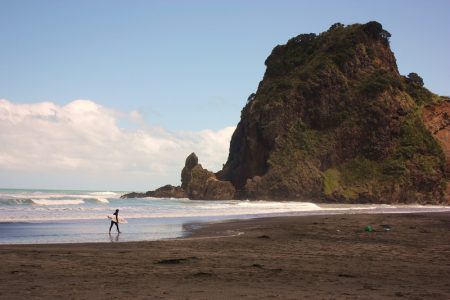 Here are a few of my best surfing shots that I captured that day.  It was the first time I've tried shooting a fast-moving sports shot, but I think they turned out pretty well.  My long-range lens is really coming in handy for these types of shots.  This will be my last post until I get back to Manila.  Thanks for sharing our adventure with us!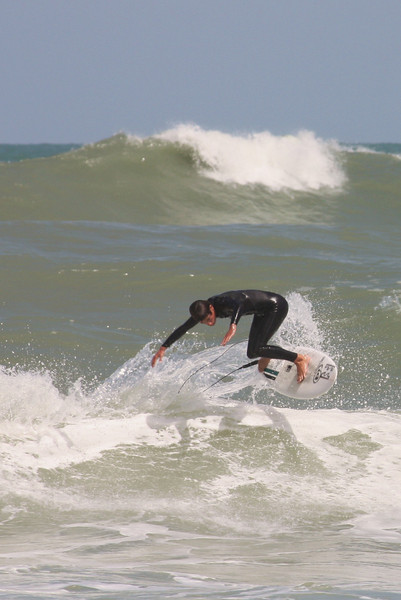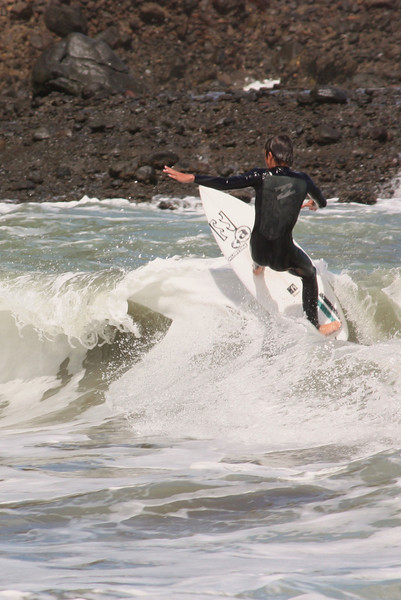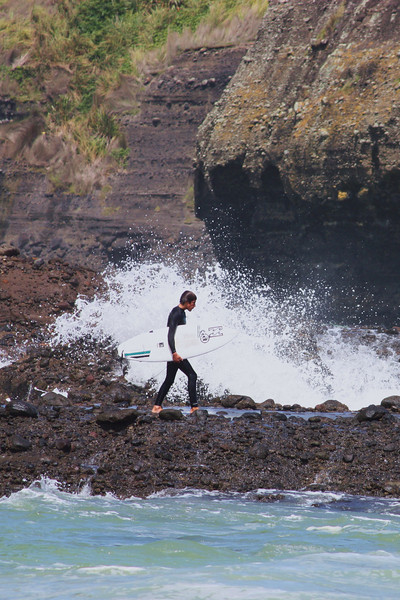 And just in case you liked these and want to see more, there's lots more gorgeous shots awaiting you at SMUGMUG…