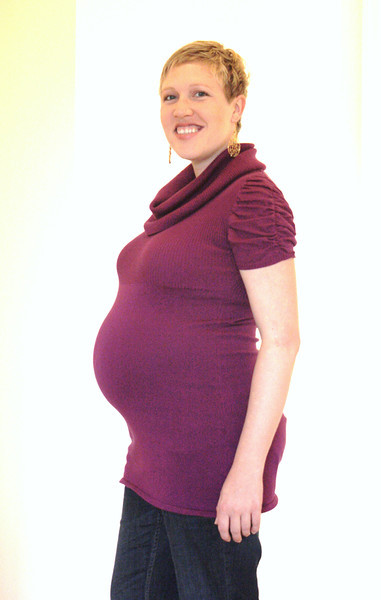 So, tomorrow (October 21st) is my official due date.  I had what I **HOPE** will be my last Doctor appointment this morning and was THRILLED to finally get some uplifting news.  Here's what we found out:
I am 1 cm dilated!
I am 50% effaced (that's where the cervix thins out from 4 cm to 0)!
Nia is sitting at 0 Station, which means the top of her head is aligned with my pelvis.  There are 7 possible stations ranging from +3 (high up in the uterus) to -3 (the baby is crowning).  The Doctor thought it was a very good sign that she's already so low, as it means I have a nice wide pelvis that her head fits into.
My sciatica also has let up, a sign that she's moving downward.
The Doctor's guess is that Nia will come out around 7 pounds.
I am feeling over the moon right now!  I think there's a good chance this baby may be here by Monday… please send us your prayers and good energy.  I'm going to need the support to make it through labor!