Ahhhhhhhhhhhhhh. That is the sound of a big happy Sarah sigh. I'm just so dang content right now folks. Never mind that we had to part ways with Davie or that the new gardener/driver crashed the car yesterday or that Nia told an adult that they smelled and should go take a bath. These things pass. But the contentedness is lingering. And I am enjoying every minute of it. :)
Much of this newfound contentedness is due to my work. Turns out CLOing is damn near perfect for me. I am literally paid to socialize with people! It doesn't get better than that for an extrovert. Just don't interrupt me when I'm making a beautiful new spreadsheet!
I've reached that lovely tipping point in the job where people know me and feel comfortable just dropping into a chair in my newly redesigned office (it's so much more welcoming now!) I know lots of fun details about people's lives – Malawians and Americans – and get to celebrate the little milestones with them. It's so delightful.
And then there's the whole events piece of things. I invested a significant chunk of time going through the demographics of the people I serve (ie: how many teen, tweens, couples, singles, 8 year olds, etc). I also factored in the 8 areas that CLO is supposed to cover (ie: welcoming, education, employment, building community, etc) and created a schedule that hit as many of those as I could.
The results have been quite fabulous. Turnout has been strong and people who don't usually show are coming out of the woodwork. Board Game Night (a personal favorite) has a strong weekly contingent and even new ventures like "Tween Movie Night" are captivating the interest of finicky 10-12 year olds.
Last weekend we did a day trip to see some 2000 year old ancient paintings done by hunter-gatherer tribes. It's Malawi's only UNESCO heritage site and it was definitely worth seeing. Here are a few pics from the experience: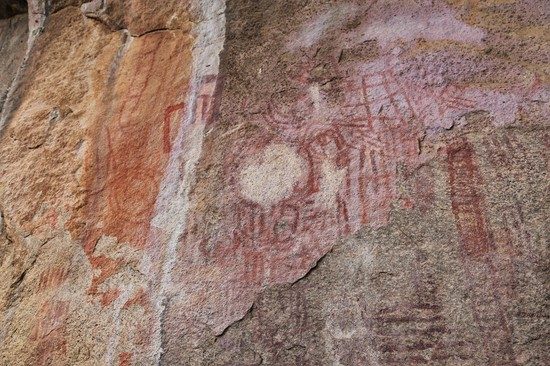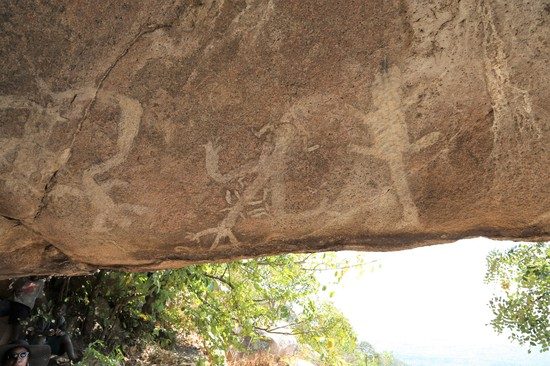 Beyond that, I'm looking forward to a series of upcoming trips. In September I'll be venturing (solo!!) to MN for my baby sister's wedding. MN friends – I'll be reaching out to set up social outings! And then in October my parents are making the long trek to Africa for a little Lilongwe time, some safari-ing and a visit to Cape Town. I'm very eager to show them our life here, especially given how different it is from any other place we've lived.
Bidding also starts in a month, so I'm sure that will dampen my mood. But we will see. I can't believe it's already time to pick our next home. That year just evaporated! Fingers crossed that this will be a low-stress bidding cycle and that we get something that we're excited about. I'm secretly hoping to get back to Southeast Asia!
Nia is starting school next week. Being a school lover, I am RIDICULOUSLY excited for her. She seems incredibly nervous though. She revealed to us that she's worried no one will like her and that she can only count to 100 (and Evan can make it all the way to 1000!) Yes folks, those are definitely my genes coming out. Was hoping to spare her from all the people-pleasing, perfectionist crap but it's already taken solid root. We will work through it bit by bit though. Since I've been bad about blogging, I'll try to make it up to you by doing a feature post on her new school next week! Deal?
That's it for now. Someone drink a Caribou Mocha for me, ok? And please make me stop dreaming of them!
I leave you with a picture of the big excitement in Malawi today – a car that mysteriously ended up on top of the roundabout. No one has any details but it can't be good for the driver…