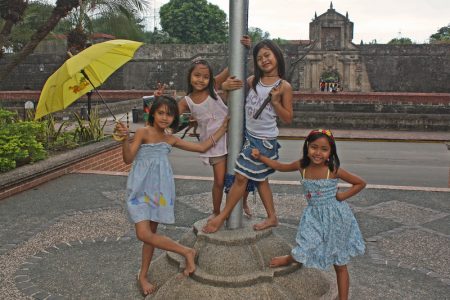 I was at Fort Santiago last Saturday enjoying lunch with my friend Christine while on break from our Advanced Photography course.  We started wandering around the park after finishing up and stumbled upon these delightful little girls frolicking by the flag pole.  Once they saw our cameras, they immediately took a break from their play to pose for us.  After 30 minutes of shooting non-stop, we marveled that they were still going strong!  These girls had model potential, no doubt!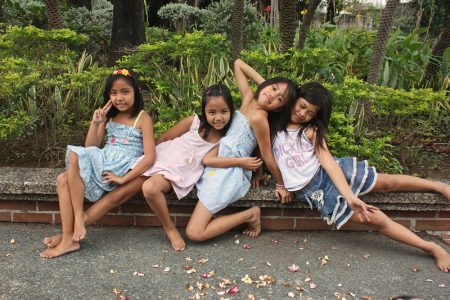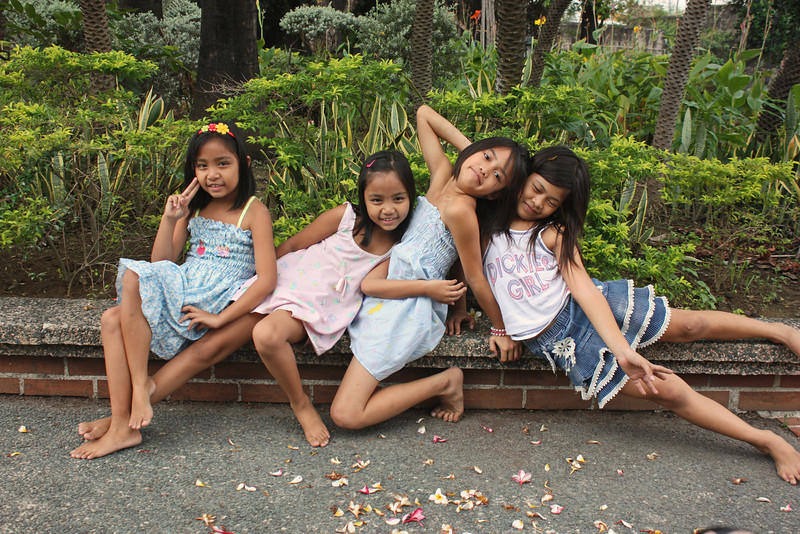 They had hundreds of poses, props (see umbrella, flowers, & badminton racket) and the most infectious smiles you've ever seen… we were in love with them (and sad to return to our indoor studio).  You could tell they didn't want it to end either because they followed us out of the park and kept trying to entice us to shoot more.  We finally managed to bid them adieu, gifting them with crackers and other treats that we found in our bags.  These impromptu encounters with children will be some of my most memorable from Manila – their radiant spirits shine so brightly that it's impossible not to be moved by the encounter… here's to hoping they show up next week!
If you like these, check out the full gallery HERE.