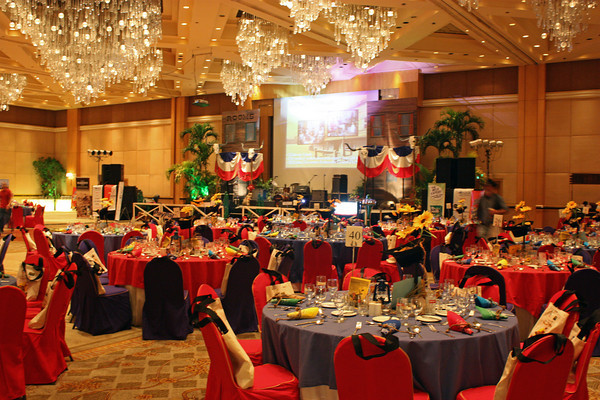 It was a big weekend folks.  My first dress-up, large-scale event in Manila.  And it was not just any event, it was the Annual Hoedown put on by the American Women's Club of the Philippines.  This event unites the expat community (men and women alike) around down home cookin' and country line dancing.  And where else would you expect a Hoedown to be held other than the Sofitel, Manila's best 5 star hotel.  Makes me laugh, as it's so representative of the strange dichotomies that exist here.  It was a fine venue though and fit the crowd of 300 well.  Just silly to see chandeliers mixed with patriotic bunting!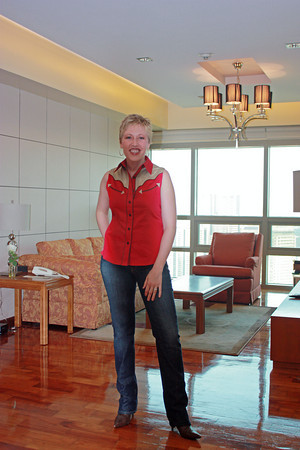 Many of you know that I love a good theme party, although I must say that a Hoedown has never been on my "must-attend" list.  I embraced it 100% though and had a tailor design me an honest-to-goodness cowgirl shirt!  I felt like the real deal with my blue jeans and heeled Madden boots.  Next year I'll be adding a hat to change it up!  I'm glad I went all out because people were definitely decked out for the night.  Who knew a Hoedown could be so classy?!?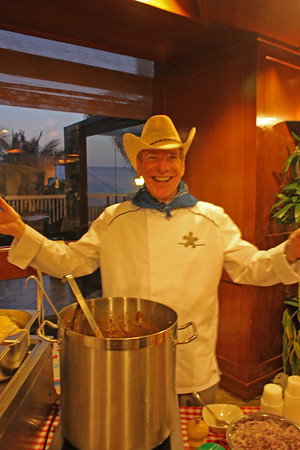 The night was split into several parts.  The Chili Cook-off was from 5-7 PM.  Fifteen expats showcased their finest chili recipes for all to try.  This guy's (above) was my absolute favorite.  It had taken him 15 hours to make.  Now that's someone who's serious about chili!  After the Cook-off it was time for a dinner that included: Ribs, Brisket, Corn on the Cob, Coleslaw, Mac 'n Cheese, Root Vegetables and Manila's best attempt at apple pie (only so-so).  I was so full from all the chili, that I just skipped right to the dessert table.  Mmmm!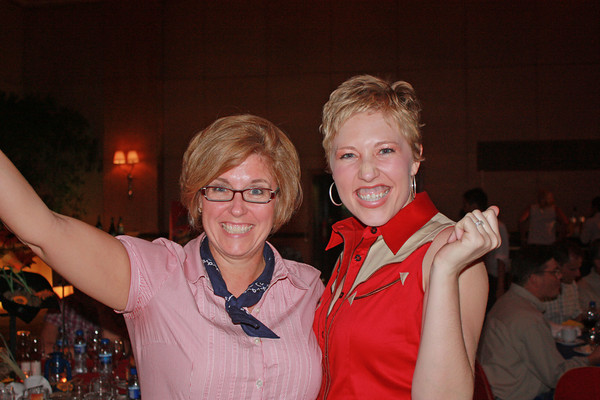 The line dancing started around 8 PM.  There was even a live country band that played all night.  I was totally shocked that a country band exists in Manila!  Who'd have thought??  That seems so random to me… and although I was too busy socializing to dance, plenty of other people did.  That floor was packed!  The mechanical bull was my hands-down favorite.  What a hoot!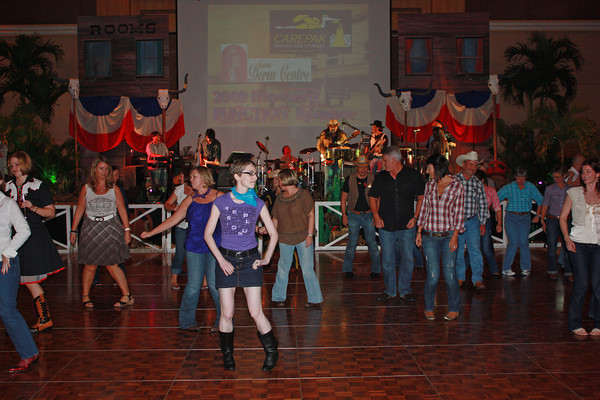 The AWCP did an amazing job with the event this year.  I was not expecting anything of this magnitude, which was a nice treat!  I had a wonderful table of ladies that I went with, which was a blast.  My husband was crushed that he couldn't go (yeah right!) but has promised to attend next year.  Can't wait to put together his outfit!  :)  YEE HAW!