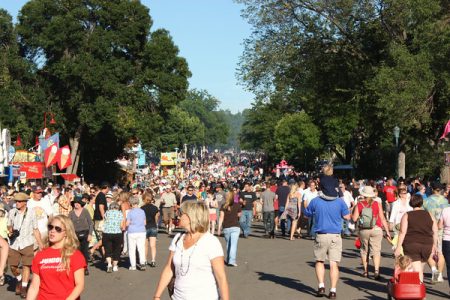 I'm proud to report that a mere 24 hours after arriving in Minnesota, I was happily strolling the grounds of the Great MN Get-Together, the Minnesota State Fair!  Now mind you, I'm not an all-day fair-goer like some.  I prefer about a 3-4 hour stint where I see my favorite things (which I'll highlight below) and most importantly, sample my favorite foods!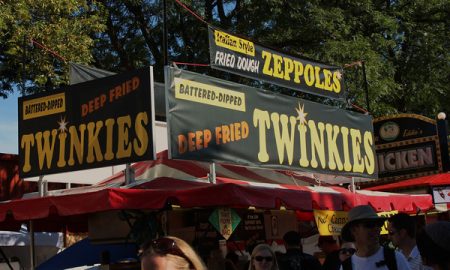 Take, for example, the deep-fried Twinkie.  I did not choose to waste tummy space on this, but I must say that the line was hopping.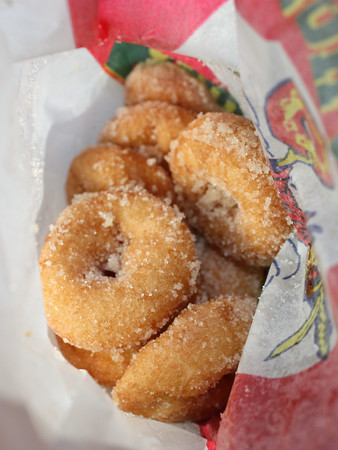 Instead, I went with the perennial favorite, the Mini Donut.  You just can't be disappointed with a mini donut, as they conjure up so many favorable memories from childhood!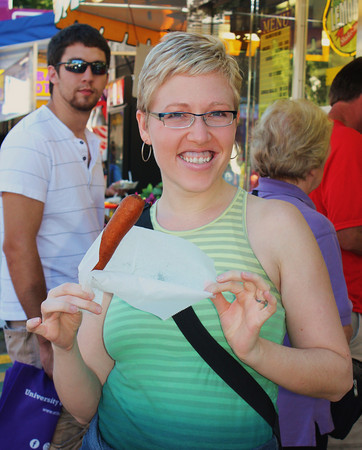 The corn dog was also a no-brainer, along with caramel apples.  I'm not one to get sick-full, so that pretty much rounded out my fair food experience.  I strongly considered fresh-cut fries as well, but decided they would mar the experience of the mini donuts.  2 days later I'm happy to say that I have no food regrets post-fair!
Next up was a stop at the AM1280 the Patriot radio booth where they were broadcasting live.  As many of you may remember, prior to joining the State Department, Nick was program director for AM1280.  Part of his job responsibilities included managing the live programming schedule at the fair.  Yet while the fair holds positive memories for me, my husband absolutely detested it!  So I made sure to stop by and get some pictures of his old colleagues.  We also decided to surprise him with a phone call at 5 AM.  Sorry honey! :)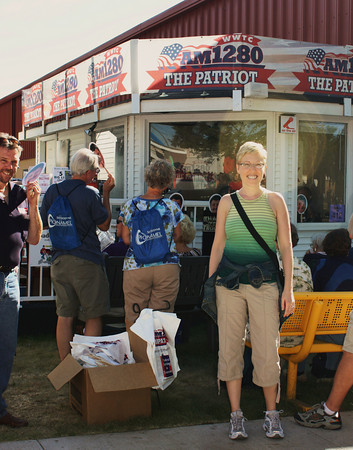 Here's the booth that he used to spend all his time at (note the die-hard Republican listeners).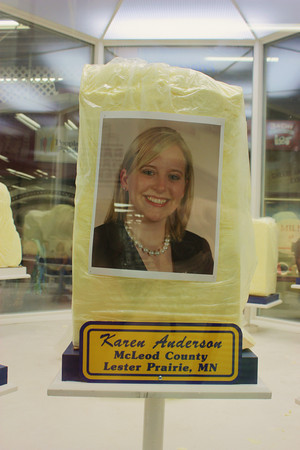 Next up, the Dairy Princesses.  I just love the idea of having your likeness carved out of butter!  I was fascinated by this process as a girl… I remember going to this case and seeing the Princess Of the Day sitting in the case being carved by the sculptor.  For those of you who've never seen something like this before, here's how it works.  12 Dairy Princesses are selected each year from various counties across the state.  1 Butter Head gets carved each day.  Until your head is carved, the block of butter sits with your picture on it.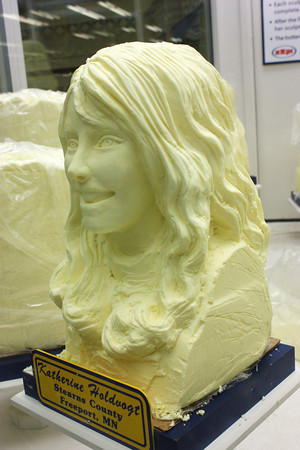 Surprisingly, they end up looking quite realistic!  I'd be lying if I didn't tell you that I dreamed of being a Dairy Princess as a little girl.  I would save my Butter Head forever and pass it down to my kids!  How cool would that be to display at your funeral??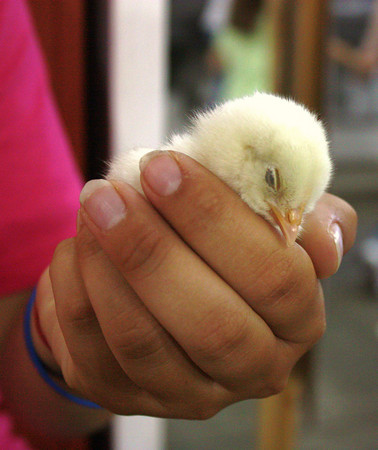 Since we're talking fair favorites, I might as well tell you that my hands-down favorite place at the fair is the Miracle of Birth Center.  In this fab building you get to watch baby animals being born live.  For those of us 'city kids', it's the coolest damn thing to see an animal coming out of its mom!  Totally rocks my world, every time… and if you aren't there when a live birth is playing, they replay the recent ones on large monitors around the center.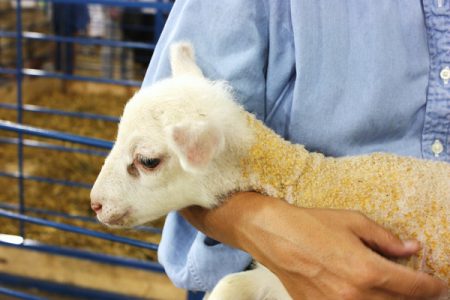 Here are a couple of the adorable babies that were born 1-2 days prior.  Makes me want to take one home!  I hope you can all see now why we Minnesotans RAVE about our great state get-together.  It truly is one-of-a-kind!  If you want to see all my fair pictures, head on over to SMUGMUG, okay?