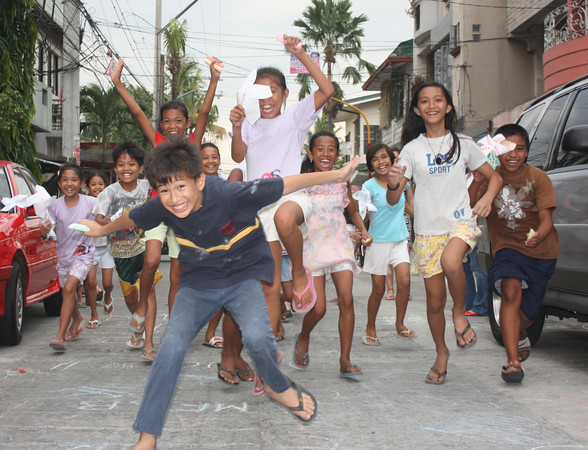 Minnesotagal's Note: This is a big day! The first-ever Guest Blog post from my current visitor and dear friend, Sarah Lynn Jansen. I hope you enjoy the varied perspective. If you're a fan of the guest post, make sure and leave lots of 'love' in the comments section so that she feels inclined to do it again!
Today I got to join in the adventures at Friendship Home.  Smiling faces at the door, giddy with anticipation for the afternoon of fun greeted us upon arrival.  Sarah introduced me as her friend Sarah and that led to all sorts of debate as they tried to decide what to call us to simplify things.  "Sarita" was suggested but couldn't win over the ease of the "S1" & "S2" suggestion. Nothing had really started yet and already a few of the children were laughing themselves silly. There was no doubt that we were going to have a splendid time.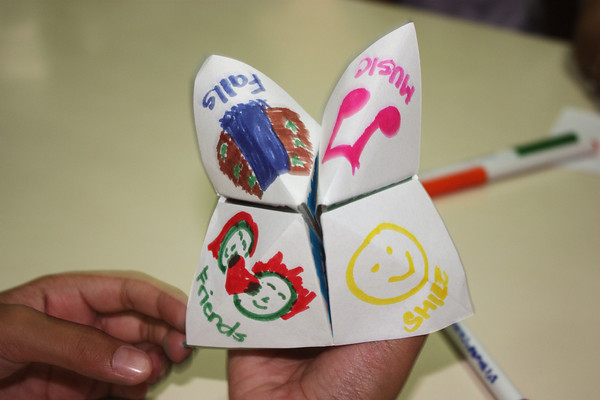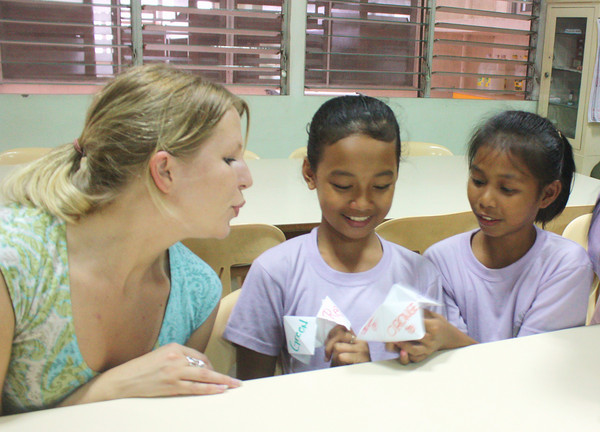 First up on the agenda was paper fortune tellers.  Thankfully S1 had the insight to prepare ideas to spark the kids' imagination, as many struggled with the notion of writing down a wish or a hope for the future (even when they knew that the point of the game was to grant that wish to someone else). With some coaxing, they developed ideas like "you will be a doctor" and "you will have good luck." I was pretty lucky today going 2 out of 3 games with "you will make a new friend." We rounded out craft time with pinwheels which turned out beautifully, and later ended up decorating many of the gates and cars up and down the street.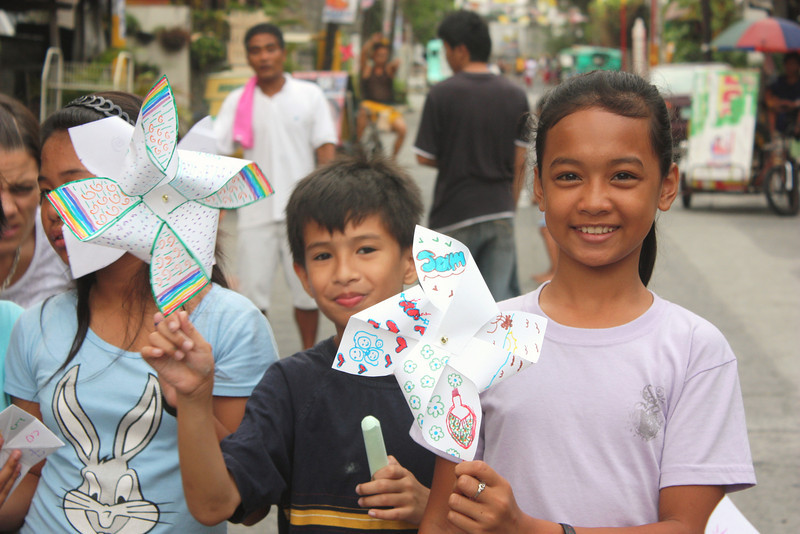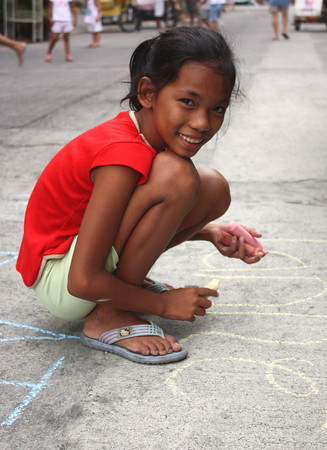 Outdoor playtime drew a lot of attention from the neighbors, as we took over a good portion of the block for sidewalk chalk games.  After initiating one quick round of hopscotch, I stepped back and watched the energy and pure joy flow. Of course, the children were an absolute delight to watch, but the highlight for me was the brief moment of eye contact and subsequent nod of approval from a grandma watching the scene unfold from her balcony.  I thought we were working to bring some extra fun into the day of the kids, but it turns out that we were able to spread the love just a bit further.