As is the tradition, we put on a big ole Halloween Party for the kiddos this week.  Man was it fun!  Their energy is especially infectious on 'special days' like these when we go all out to celebrate something.
Due to lack of costume options, 2 out of 3 kids were 'dead people'.  We appreciated their effort though… definitely some of the cutest 'dead people' I've ever come across.  :)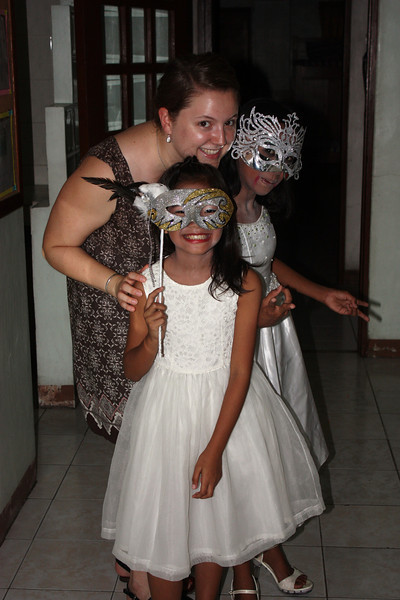 Here's a shot of my guest Katie (the Admissions Recruiter from CSB/SJU) and a couple of the kids.  She really enjoyed getting some time with locals.  Friendship Home always tends to be a highlight from my visitors' stay here!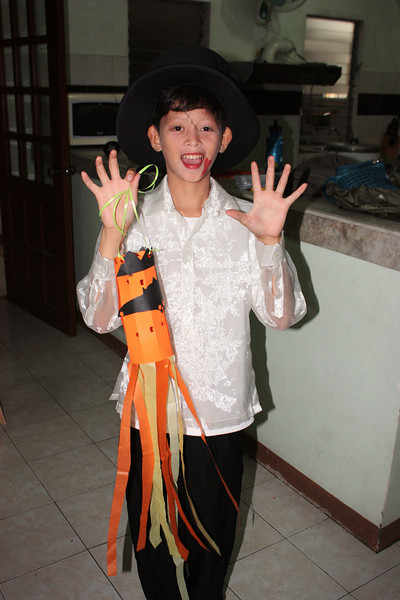 We did a way cool Halloween Windsock project.  What I enjoy about these kids is that we can take a really simple project (that might bore other children) and they'll get super into it and come up with a truly elaborate creation by the end.  It's so rewarding doing things for them because they appreciate it so much and really make the most of any effort we put forth.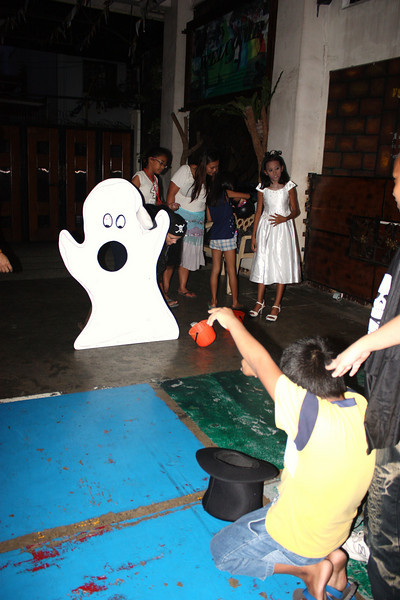 After art we headed down to the ground level to partake in some traditional Halloween games.  There was a Ghost Bean Bag Toss, a bucket game similar to the one from the Bozo Show and the ever-popular fishing game.  Come on, tell me you didn't love that one as a child?!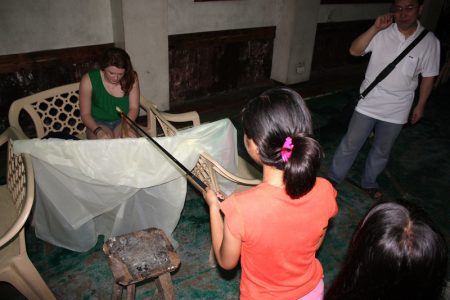 The kids enjoyed every minute of it (as did the adults) and at the end they rewarded us with a dance for the occasion.  The coolest thing about this dance was that they had made it up entirely themselves (no adult assistance)!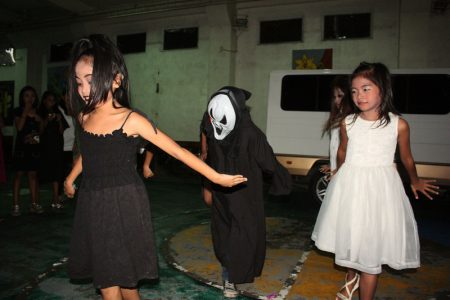 We were blown away by how good they were.  Seriously, they looked like they've been taking dance lessons for years.  They were all in sync and WAY into it.  Perhaps most surprising was that the stand-out performers were some of the children who had been the shyest up until that point.  I love that performing allows people to release an expressive side of them that gets hidden in other situations.  Don't miss out on the video clip below from their dance.  It's truly incredible!
httpv://www.youtube.com/watch?v=KLm4KAEBKKo
PS- More pics available on SMUGMUG!