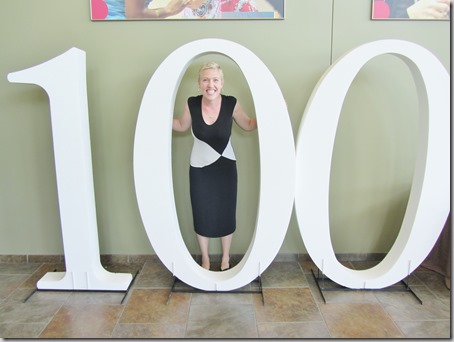 As many of you know, the College of St. Benedict (St. Ben's aka CSB) is near and dear to my heart.  This one-of-a-kind institution shepherded me from girl to woman and left an indelible print on my heart.  It was here that I found my voice, expanded my worldview and claimed my independence.  I went to College to do "head work" and was surprised to find that the most lasting impact of CSB came from the "heart work" I did.  And that is precisely where the uniqueness of St. Ben's lies – it is equal parts nurturer of head and heart…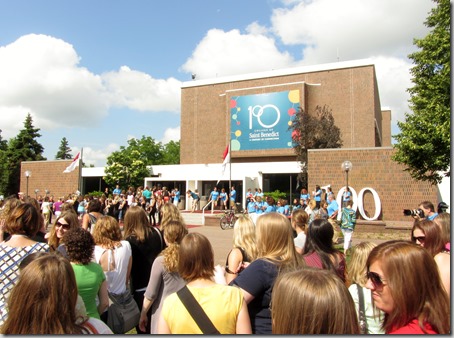 2013 was the 100 year anniversary of St. Ben's.  In 1913, before women even had the right to vote, nuns from the Order of St. Benedict immigrated from Germany to set up a women's college in rural Minnesota.  They were true pioneers and the Benedictine values they instilled continue to be an influencing factor to this day.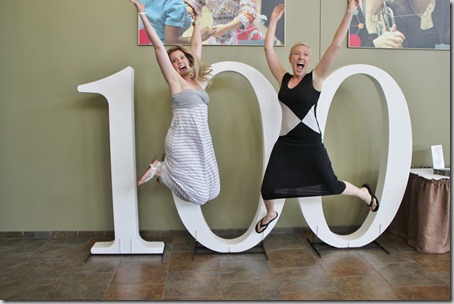 Not surprisingly, the College decided to hold a big birthday party for CSB's 100th.  There was NO QUESTION that I would be in attendance for this momentous day.  Thanks to babysitting assistance from my parents and sisters, I was able to celebrate for 3 days straight with many of my favorite women like Jen, Sarah and Dana (below).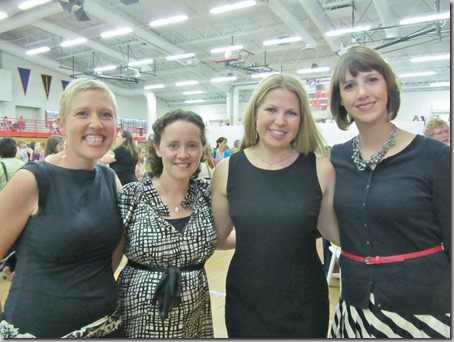 Highlights of the weekend included having drinks with the President of St. Ben's, MaryAnn Baenninger, at the bar on Friday night, getting our picture taken with Al Franken (below, his senior staffer is a Bennie) and attending the Gala Dinner Saturday night.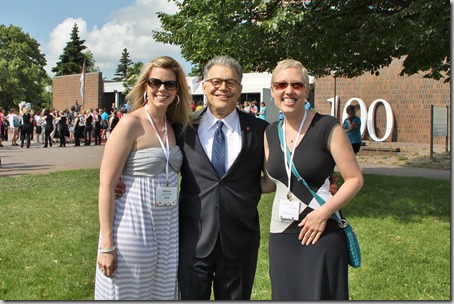 Another beautiful moment of the weekend was the All-school Kick-off on Saturday morning.  We pre-partied on the lawn with Mimosas before marching in by decade to music from our era.  The ceremony was filled with speeches from our oldest living graduate (1931), appearances from all our past living presidents and a performance by our National Champion dance team.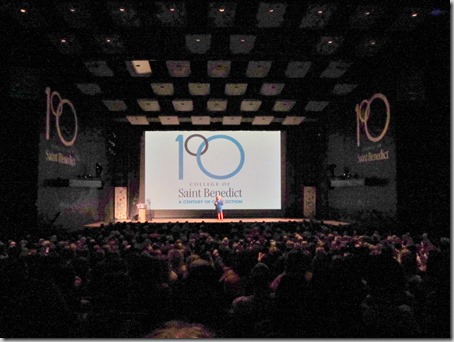 The most-heartwarming moment of the celebration was definitely the passing of the torch.  As I mentioned above, the Order of St. Benedict founded the College 100 years ago and has been actively managing and influencing our graduates throughout the years.  Sadly, the Order is slowly dying out.  It's hard to believe that these pioneering women will all be dead in my lifetime, but that's the reality that the College faces.  To acknowledge their impact and affirm the Alum's commitment to the future of the College, we had a torch-passing ceremony where the Alumnae officially accepted the responsibility of making sure the College lives on for another 100+ years.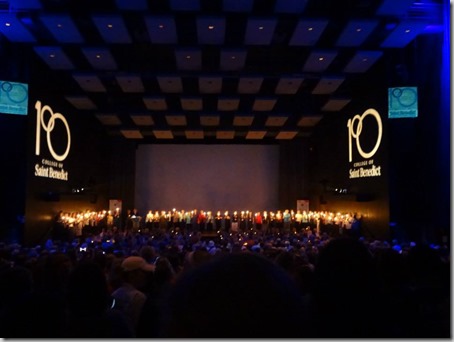 It was a beautiful, tear-filled candle-lighting ceremony as we each reflected on the unique ways that our CSB experiences had been directly impacted by the presence of these women – whether in the classroom, our dorm halls or an extra-curricular experience like the Benedictine Friends program.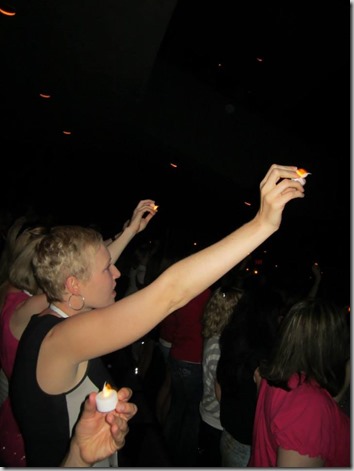 Although their physical presence will soon be gone, their spirit and influence will live on forever in the guiding Benedictine values that have been passed down from generation to generation.  I cannot put into words how grateful I am for my St. Ben's experience and I look forward to seeing another 100 years of Bennies sent out into the world to change their communities for the better.
LONG LIVE CSB!