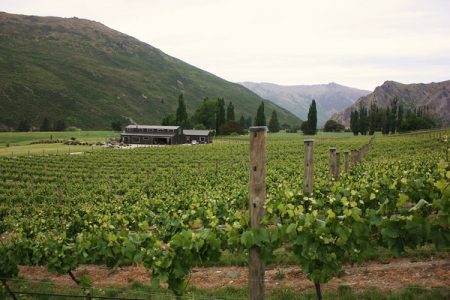 We had just wrapped up our stay at the B&B/Farm when Nick threw another surprise my way – he told me we'd be spending 2 nights in a private apartment on a vineyard in the Otago Valley!  I'm sure you can imagine my delight… everything about it sounds romantic.  And as with just about everything on this trip, it fully lived up to the wild expectations I had for it.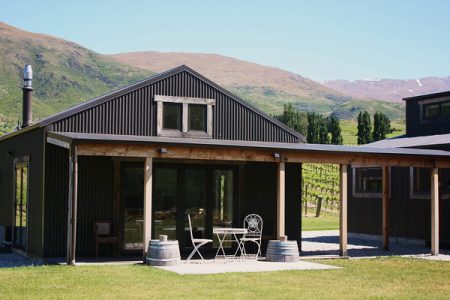 Our place was adjacent to the owner's home, in the heart of the lush wine valley.  The space was beautifully decorated in a decor style Nick and I decided we'd call 'Modern Country' (perhaps a new look Target should check out).  We felt immediately at home and went out exploring.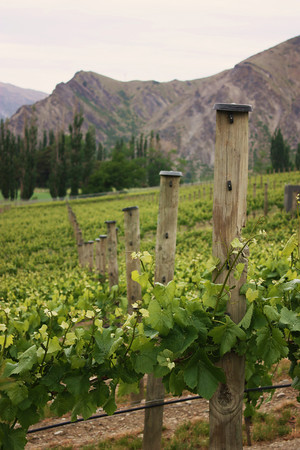 The vineyard produces Pinot Noir and Pinot Gris (the same thing as Pinot Grigio).  They aren't open to the public, nor do they have the production facilities here, so it was really quiet and peaceful.  The place it reminded me of most was Tuscany.  The combination of rolling hills, tall trees and endless rows of grapes made me have flashbacks to my study abroad experience in Italy.  I continue to be fascinated by the country and the incredible variety of topographies that it has.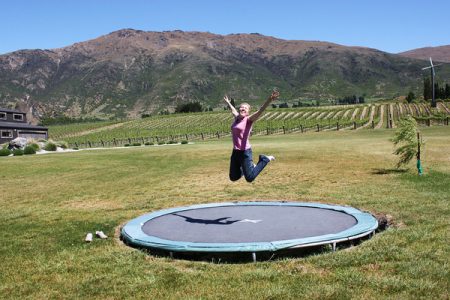 I wasn't kidding when I said we made ourselves right at home.  Nick even received an adorable dandelion and 'note' from the little 4 year old girl that lives on the property.  Why didn't I think of that to woo him?  :)
Ours days were spent visiting local wineries trying the region's best Riesling and Pinot Noirs.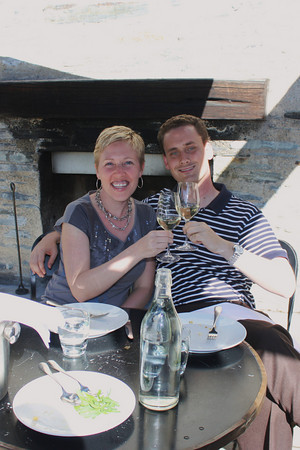 Our first night there we tried the "Trust the Chef" Tasting Menu at the Amisfield Bistro, which accompanyies the vineyard.  It was 5 courses of pure delight, I tell you…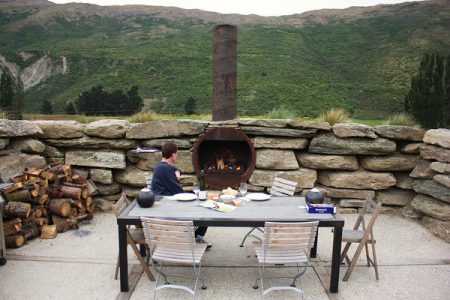 On our final night we decided to take advantage of the big outdoor bbq area on the property.  We lit a roaring fire and enjoyed a selection of local cheeses that complemented a bottle of wine we had chosen at Felton Road vineyard.  It was a perfect way to end a relaxed couple of days.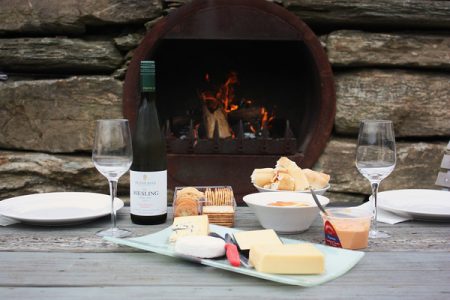 Half the trip's over, but there's still lots more to come including Queenstown, Milford Sound, Auckland, Gisborne and Wellington!  Go on and indulge me by checking out some of my great shots over at SMUGMUG.  I'm pretty proud of what I've been able to capture thus far!