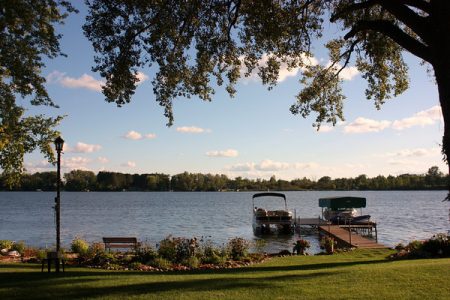 One of the things I feared most about heading home was realizing how much had changed in my absence.  Happily, after spending 4 days at the cabin over Labor Day Weekend, I'm happy to report that the cabin is just as I remember it–full of laughter, relaxation (note the photo below for proof of said relaxation) and good memories .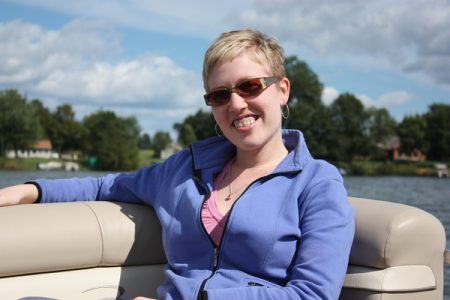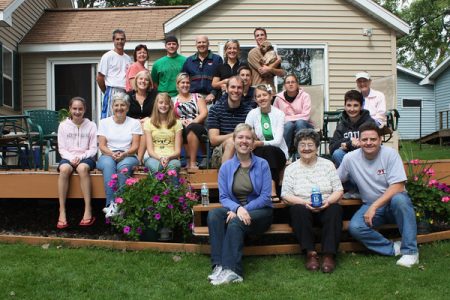 Since I put the word 'relaxation' in the last paragraph, I should probably tell you that relaxing moments are only intermittently present, especially since we topped out near 20 this weekend.  Our crowd was quite diverse and included great aunts, childhood neighbors, second cousins and my buddy Estelle from the Big Brother Big Sister Program (who I've been matched with for 7 years now).  It was so incredible to be surrounded by such an eclectic group of people, all of whom I hadn't seen since my wedding!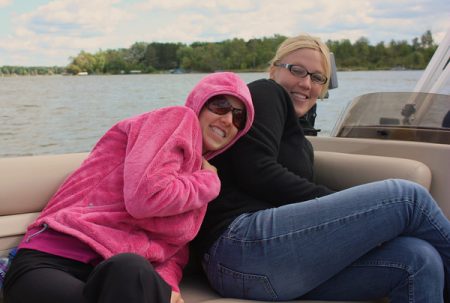 In typical Minnesota fashion, we ended up with some colder-than-average temps (note the fleeces everyone's wearing).  Being the hearty Minnesotans we are though, we didn't let those 60 degree temps wreck our fun.  There were still water sports, lawn game tournaments and a campfire; we just bundled up a bit more!  Everyone was laughing at me because I was a bit wimpy – all those 90+ days have made me soft…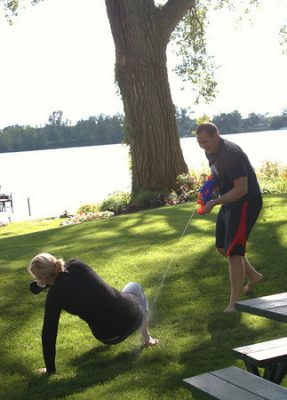 This was also one of the first times that the majority of our family + boyfriends/fiancées were all present.  I know many of you are aware of how chaotic it is when all 4 Miller girls are present but even I was impressed to see the partners getting in on the insanity.  The above picture is of Jim attacking Beth after she taunted him for losing to her (they're dating, by the way).  It was hilarious…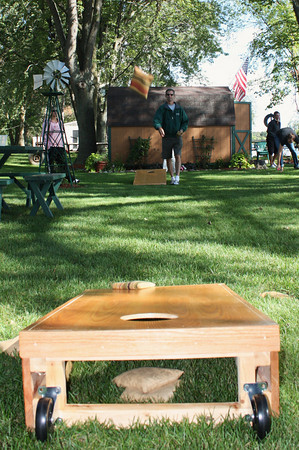 For those of you not familiar with the cabin lifestyle, I should mention that lawn games are a BIG part of the fun.  They can be played at various levels of seriousness.  Ours happen to be insanely competitive AND highly organized.  Everyone draws a number to determine their team and there are even 4 games that you switch between based on a rotation grid.  It can be a bit intense to the first-time visitor but they tend to adapt over time.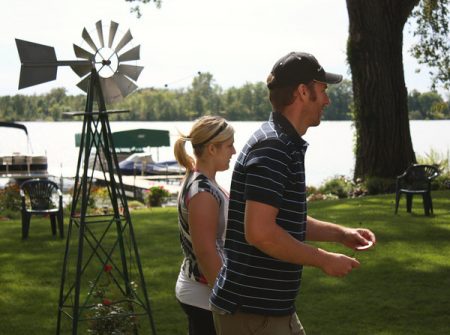 Another highlight of the weekend was getting to spend a few days with my 'surrogate little sis' Estelle.  She and I were matched in the Big Brother, Big Sister Program shortly after I got out of college.  We've had a very close relationship over the years and she was even one of my personal attendants for my wedding.  I've loved watching her grow up over the years and was enchanted to find out this time that she's taking up photography!  Yet another thing we can bond over.  Here's a picture of her at age 18 now.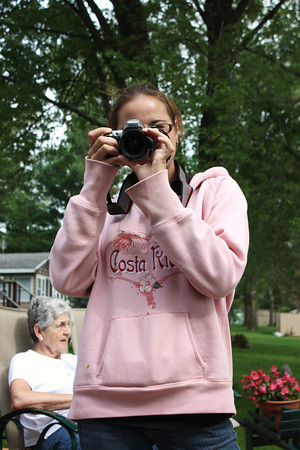 I'll close this post by sharing a shot of the entire Miller family.  Please note how outnumbered my poor Dad is!  I am loving this extended period of time with the fam…
PS- more pics on SMUGMUG!