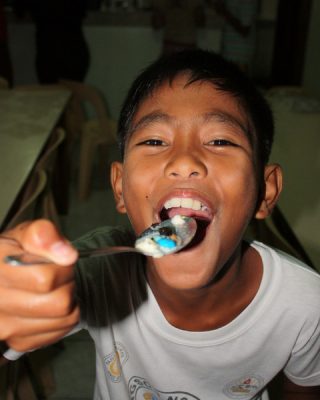 It was an exciting day at Friendship Home.  We did a fun science project exploring thermodynamics by making ice cream from scratch using only ice and zip lock bags.  While the entire process was fun, the kids and adults alike definitely enjoyed the end product.  Do try this at home with your family!  Here are the instructions: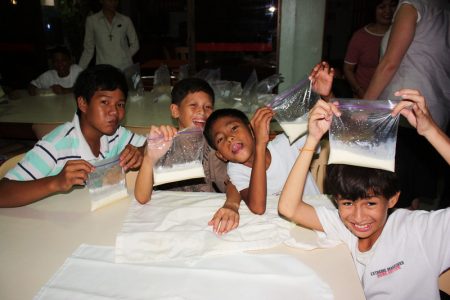 Mix milk, sugar and vanilla in a small zip lock bag.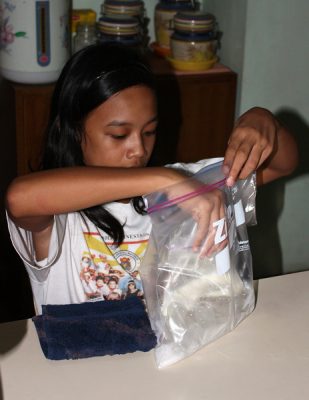 Combine ice and salt in a gallon-size zip lock bag.  Place your small zip lock bag inside the larger one.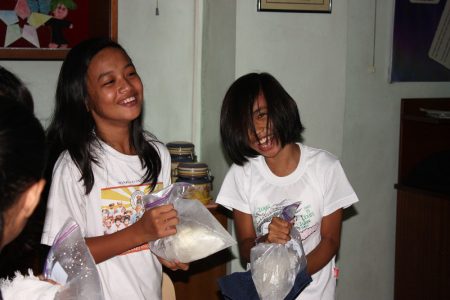 Shake until your arms feel like they are going to fall off (and your milk/sugar/vanilla combo has hardened into ice cream).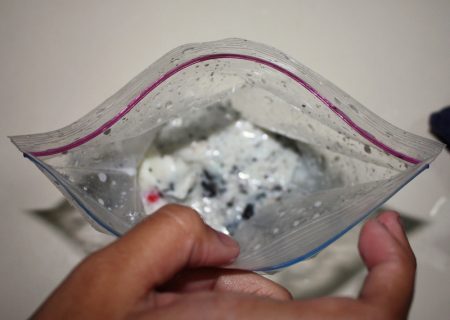 Add mix-ins like crushed oreos and m & m's and enjoy!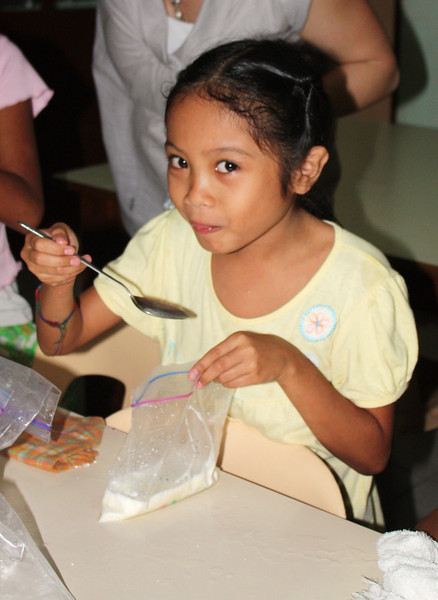 The Recipe for Ice Cream in a Bag
1 Sandwich-size zip lock bag
1/2 cup of whole milk
2 Tbsp sugar
1/4 Tsp Vanilla
1 Gallon Large zip lock bag
3 cups of ice
6+ tbsp of salt
Add milk sugar and vanilla together in the small zip lock bag. Zip TIGHT and place larger zip lock bag with the ice and salt around it.
SHAKE…..SHAKE…….SHAKE
Option to add M&M's and crushed Oreo cookies.