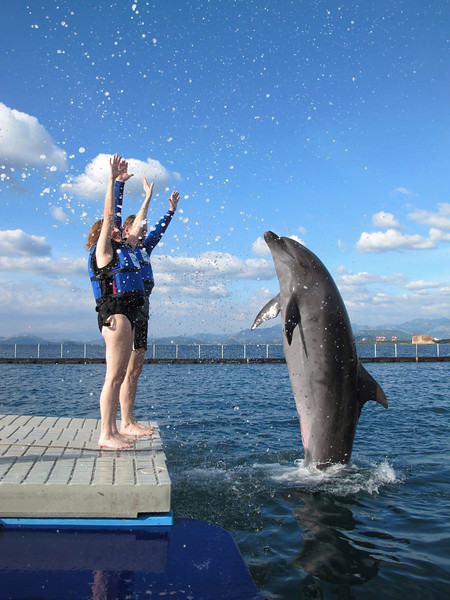 On Monday we had the pleasure of taking Nick's parents to Ocean Adventure in Subic Bay for an up-close-and-personal encounter with the dolphins.  Nick and I did this back in May of 2010 and decided it was one of those must-do experiences for his parents.
Boy oh boy did they love it.  Check out Robert marveling at the dolphin's power in the photo above…
And here's Joyce hanging on for dear life…
Robert made a new friend by the time they left.
And here they are playing with the dolphin while the trainer guides them on what to do.  They each got several chances for 1-on-1 time with the dolphin and the entire experience lasted around 45 minutes.  I have loads more good photos over at SMUGMUG, so feel free to check them out!