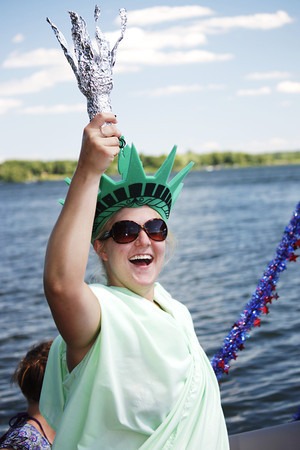 Owning a cabin is pretty dang amazing.  I mean, there was nothing like the 'cabin lifestyle' in Manila.  Hence, I am appreciating all my glorious time here.  As you might imagine, the 3 most active weekends on the lake are Memorial Day, 4th of July and Labor Day.  4th of July has always gotten top billing in my mind, as we reap the benefits of FREE spectacular lakeside fireworks in addition to the infamous boat parade.
Now, my family is not one to take traditions lightly, so each year we come up with a new USA-related theme to deck out our pontoon with.  I happen to think that we outdid ourselves this year due to the brilliant addition of Jenna Miller as THE STATUE OF LIBERTY!  I don't think she could have been more radiant in her get-up.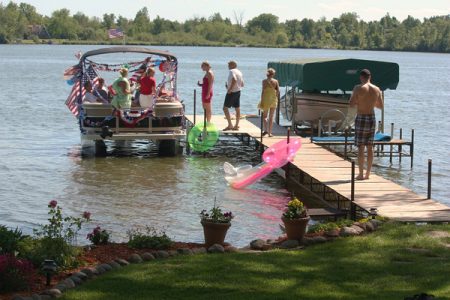 Boat decorating always starts several hours before the event.  Janet pulls out all of the decor (which gets stored in the garage precisely for this very occasion).  We always make sure and time it so that we get a snack break in before the parade starts at 4 PM (meals and snack times are strictly adhered to at the cabin).  During snack time individuals have a chance to lobby for a place on the boat, since it is such a coveted honor.  Given my love for shooting with my long-range lens, I opted to be on shore instead of in the midst of the insanity.  :)  Good option for the pregnant lady, don't you think?
Here's a glimpse of the decorated boat, right before it pulled out from the dock.  You can see my youngest sister Jenna dressed as Liberty, my second youngest sister Beth occupying the prime right-front seat and my Mom Janet in the red shirt behind her.  They were a fine looking group indeed!  Now, there is supposedly an officially judged competition, but my Mom didn't enter us this year because she's of the philosophy that 'everyone's a winner' (did I mention that she's a preschool teacher?) so it doesn't matter if someone declares us as such.  We know in our hearts that we stole the show!  I mean, after all, check out our competition (who gave it their best but just couldn't top Liberty):
THE COMPETITION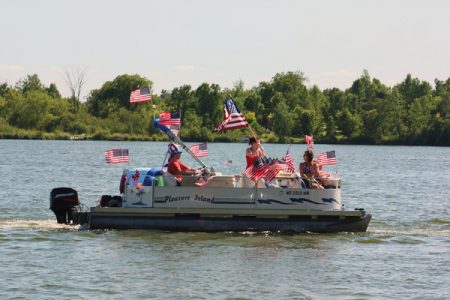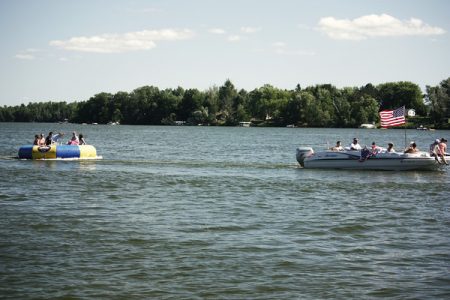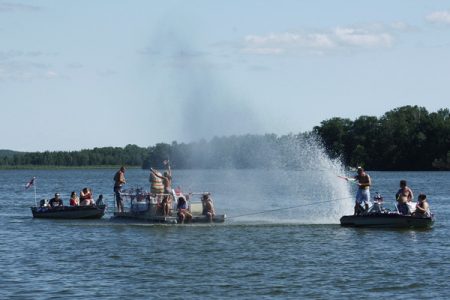 Here Come the Millers: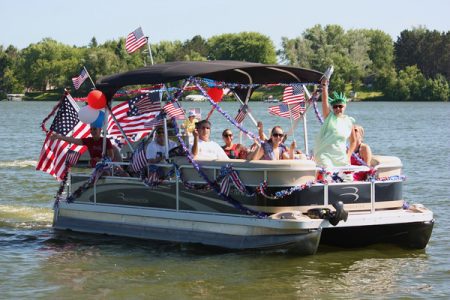 Get to Know the Parade Participants: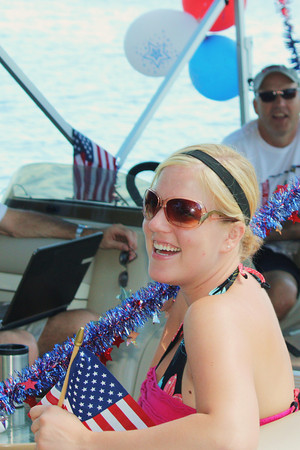 Beth Miller, 3rd youngest sister in the Miller clan.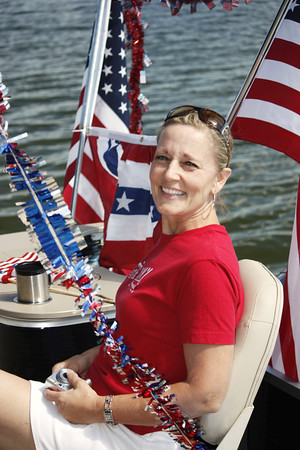 Janet Miller, superstar mother to the 4 amazing Miller girls!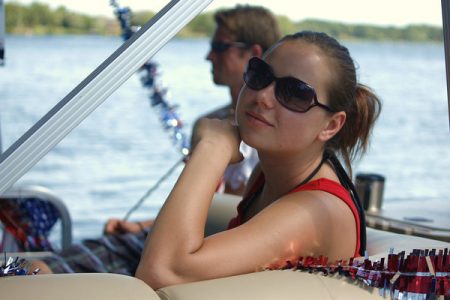 Estelle, honorary Miller family member and my little sister in the Big Brother, Big Sister Program (we've been matched for 10 years now!)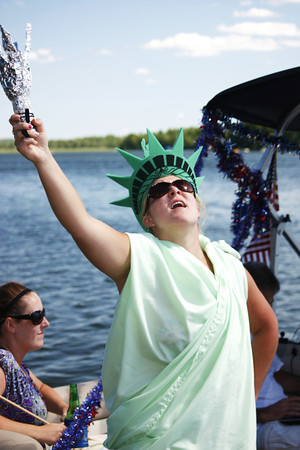 Jenna Miller, aka Lady Liberty and youngest Miller sister, who felt the weight of her role as the parade rolled on.  Luckily, drama comes naturally for her, so she nailed the part!  :)  Nice work Jenna!
So that's it folks, hope you enjoyed getting in on the action!