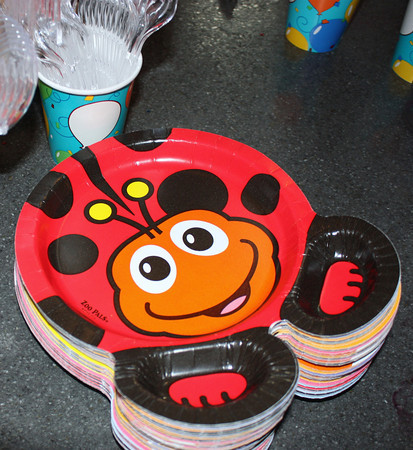 As most of you know, Nick and I have been apart since early June.  While we've both done pretty well with the separation, I was pretty bummed that he wouldn't be here for my birthday on July 9th.  Thankfully, my friends came through with flying colors and helped me forget about the fact that he couldn't be with me.
My dear friend Dana offered to throw a themed party for me to celebrate my big 3-1.  I used to do a lot of themed parties back in my day, so we decided to recreate one of the past party themes that was a big hit.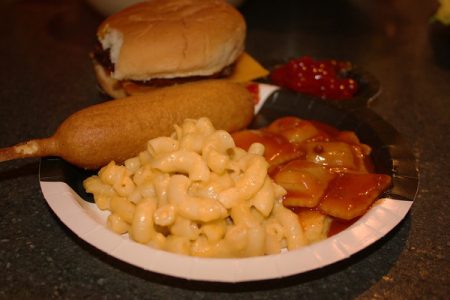 Guests were required to bring their favorite kid foods and my-oh-my did we have a smorgasbord!  I'm super proud to admit that this plate pictured above was my birthday dinner.  You can't get much better than a burger, corn dog, macaroni and ravioli.  In case you were wondering, I skipped over all the healthy stuff.  It was my birthday, after all!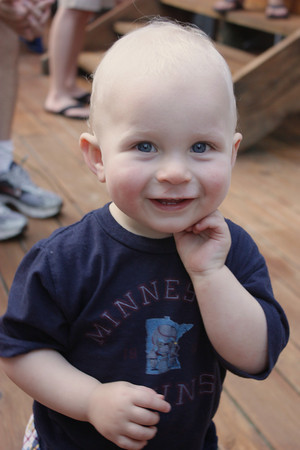 Kids were not excluded from the festivities and added a nice playful dimension to the party.  We ended up with 1 baby and 2 toddlers in attendance.
And of course there were games!  This is me making my best attempt at cracking the pinata open.  Sad to say that I couldn't get it done, but at least that gave other people a shot too!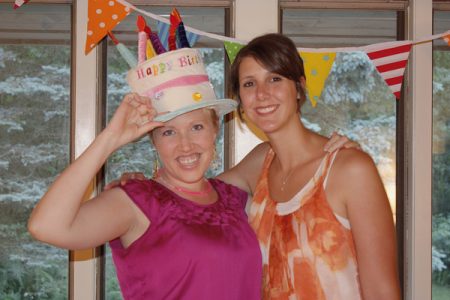 Here's a shot of me in my special birthday hat with my lovely hostess Dana.  I am so thankful that she shares my love of parties!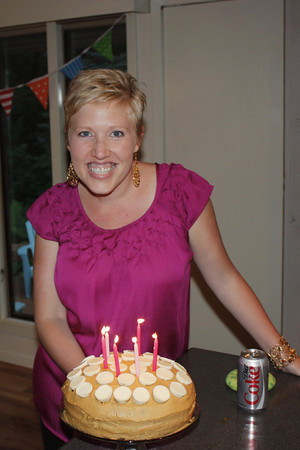 The night ended with a lovely peanut-buttery cake that we devoured.  Honestly, it was a perfect night.  There were all sorts of special people that I rarely get to see because of where they live or the hours they work for their job.  It seemed that the stars aligned for my birthday and brought them all together in one place.  Made me realize how blessed I am to have so many wonderful friends scattered around the world.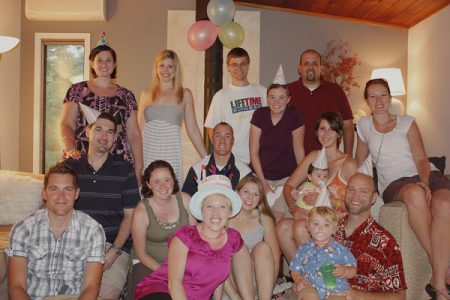 Here's a picture of our whole group at the end of the night.  Thank you all for making it such a memorable celebration!