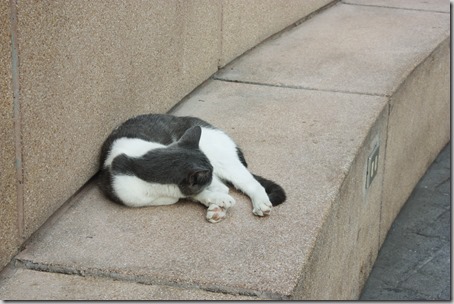 Nia has recently become obsessed with The Kitty Park (also known as Parque Kennedy).  This beautiful urban park, for some bizarre reason, is home to a collection of wild, homeless cats.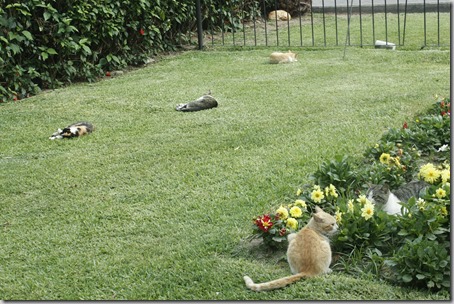 No lie, on any given day you will find no less than 20 cats lounging in the park.  Here's a small sampling of it's residents.  Surprisingly, they are mysteriously well-fed thanks to an anonymous donor who scatters kitty food throughout the park.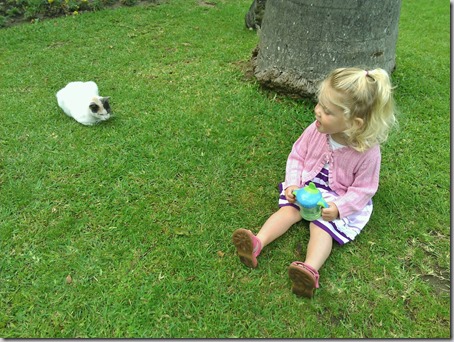 Nia finds them endlessly entertaining and has created a plethora of  Kitty Games.  One such game includes counting them all (first in English, then in Spanish).  Other games include finding the baby kittens and spotting the hidden cats (in trees, flowerbeds, etc)  We're talking HOURS of fun here people.  It's like a live version of Where's Waldo…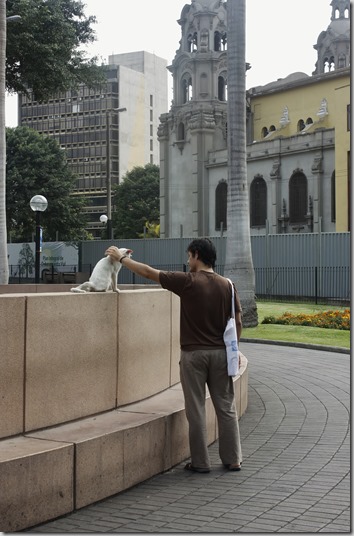 We have a strict no touch policy which confuses Nia because a) she sees lots of other people petting them and b) she gets to pet the Malecon dogs all the time (these dogs all have owners and vaccines, mind you).  For the time being though she seems content with simply finding and admiring them from a distance.