It's hard to believe, but 1 year ago today, this was us, en route to the airport for our flight to Lima, Peru.  We were nervous, excited and quite unsure of what to expect.  It took longer to acclimate to Lima than the Philippines (the remainder of 2012, if I'm being honest) but we've found a nice groove at this one year mark and are eager to see what our final 365 days in Lima hold!
Just for fun, let's review what we accomplished this last year:
1.  4 Trips in Peru: Huaraz, Ica, Machu Picchu, Lunahuana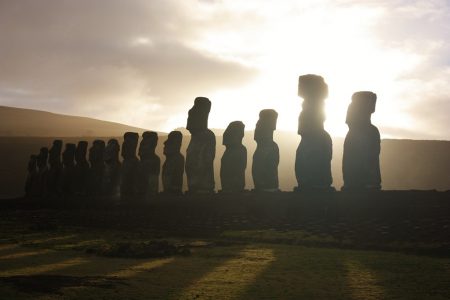 2.  3 Trips Internationally: Easter Island Post 1, Post 2, Post 3; Galapagos Islands Post 1, Post 2, Post 3, Post 4, Video; Mexico
3.  Nick settled in to Embassy Lima
4.  Lived (very briefly) in a house  in San Isidro and then switched to an oceanview apartment on Miraflores' Malecon
5.  Learned to successfully select a safe cab in Lima and have remained crime-free to date (knock on wood)
7.  Enjoyed our 1st Peruvian Chicken – YUM!
8.  Nia learned to Swing, Crawl, Bite, DO Lizard Tongue and Walk
10.  Survived a horrible bout of homesickness (for the Philippines, no less!)
11.  Became BFF's with Lima's cab drivers
12.  Saw piles and piles of bones
13.  Enrolled at a Spanish Institute and successfully PASSED my first class!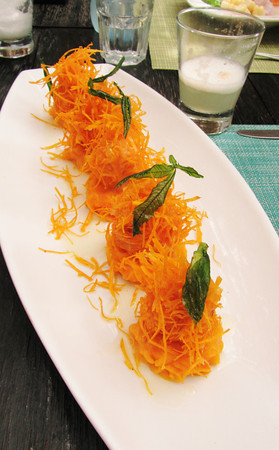 14.  Tried our first Gaston Acurio Restaurant
15.  Nick learned to paraglide and flew solo
16.  Became regulars at CityToys and Music Class
17.  Bought our very own Peruvian art
18.  Attended Mistura, quite possibly the world's greatest food festival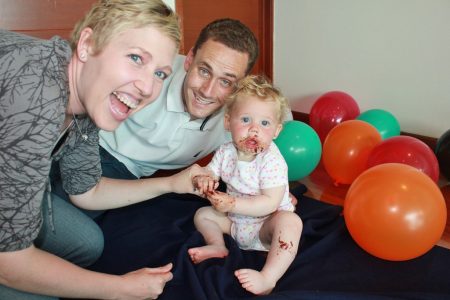 19.  Watched Nia stuff cake in her mouth at her 1st Birthday
20.  Took our little ladybug out on the town
21.  Watched Nia grow and change by the day
25.  Attended my 1st Lady Gaga Concert
26.  Met Santa