This past Saturday, a group of 20 of us from the Embassy had the opportunity to do a volunteer project with a local non-profit. This was the first volunteer project I'd planned, so I was nervous about how it would go, especially since we were going out to work in a local village. My worry was for nothing though, as it ended up surpassing all my expectations. More about that later.
But first, a bit of background on the project:
Only 10% of Malawians have access to electricity, which creates a high demand for fuels like charcoal and firewood. Since most households are very poor, many have resorted to illegal deforestation to provide for their basic cooking needs.
In order to combat this issue, the Lilongwe Wildlife Trust outreach team has taken on a briquette-making project. For those that don't know what briquettes are, they are essentially compacted blocks made from waste paper and saw dust that are used as an eco-friendly alternative to firewood or charcoal. A home-made Duraflame log, if you will.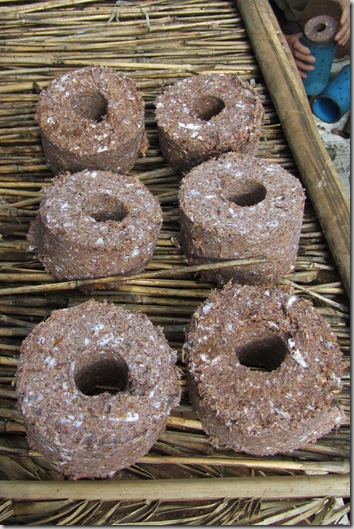 The hope is that this project will have a long-term impact on deforestation if enough people are willing to switch from wood/charcoal to briquettes for their cooking.
The Briquette-making Process: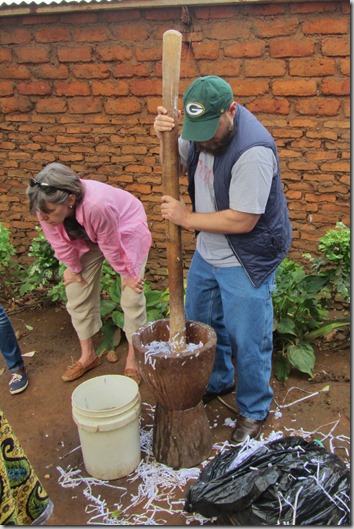 First, shredded paper is mixed with water and ground down in a mortar/pestle-style method.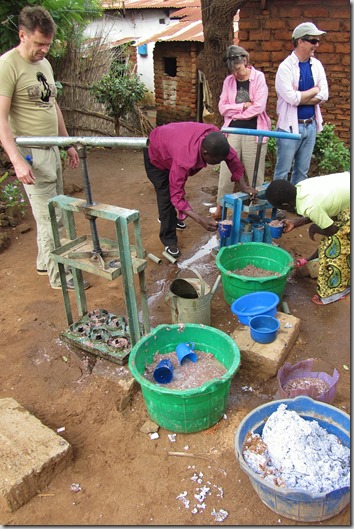 After that the ground, wet paper is mixed with sawdust and more paper to form what I like to call "mush" (what's in the green bucket).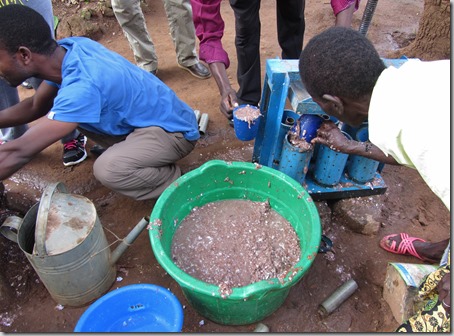 That "mush" is then scooped and dropped into 6 cylinders. There's an inner cylinder and an outer cylinder. The process is to drop in two cups of "mush", then put a washer down that is sized to match the outer cylinder, then repeat that process 2 more times.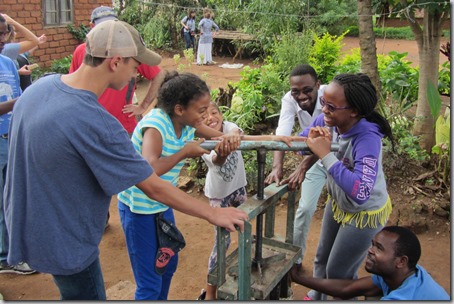 Once all 6 cylinders are full, a crank is twisted to compress the material together and squeeze the water out of it.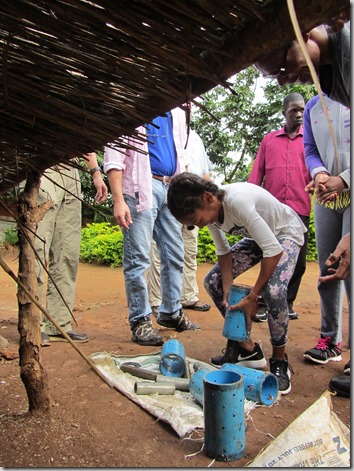 Then it's time to remove the cylinders from the compressor and extract the 3 briquettes. Repeat that process over and over and you eventually end up with this!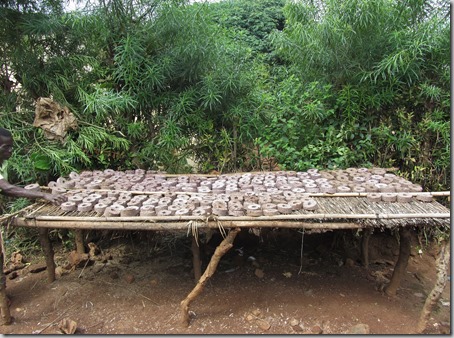 When it's time to use the briquettes, they are simply broken up into smaller pieces and stuffed into a cook stove. No other materials are needed, just a match.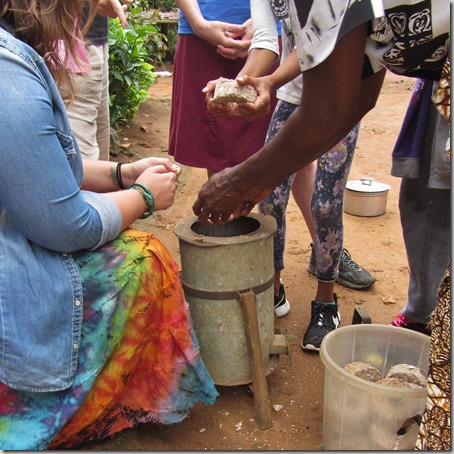 We got to see a briquette-fired cook stove in action and even sampled some sweet potatoes that were cooked for us on it.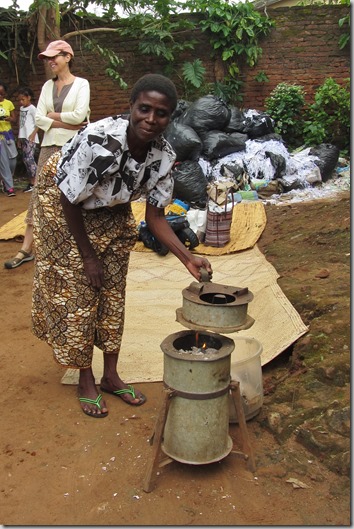 This style of cook stove is what the majority of Malawians use. I had never seen one of these before (expat bubble, I guess) and found it all very fascinating.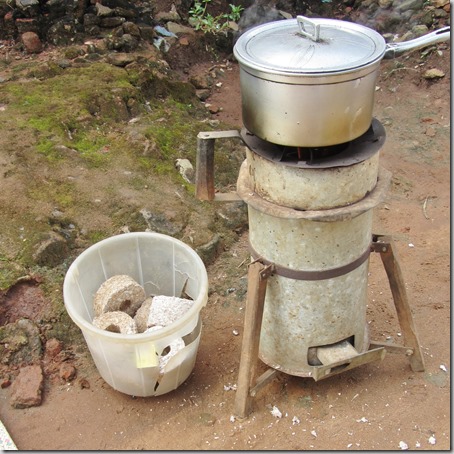 I loved this project for so many reasons, but here are some of the top ones:
It is managed by 3 local women who run it from their homes.
We got to work side-by-side with Malawians and see how the average person here lives.
Lilongwe companies donate their waste paper (which otherwise would NOT be recycled due to a lack of recycling programs)
The Lilongwe Trust brings volunteers out weekly to help support the project.
The work was hard, but the project was doable for all ages and skill levels (note how much fun the children are having!)
This is a very feasible solution to the wide-spread deforestation problem facing the country.
When I wasn't helping, I got to play with these adorable kiddos who belonged to the Moms running the project.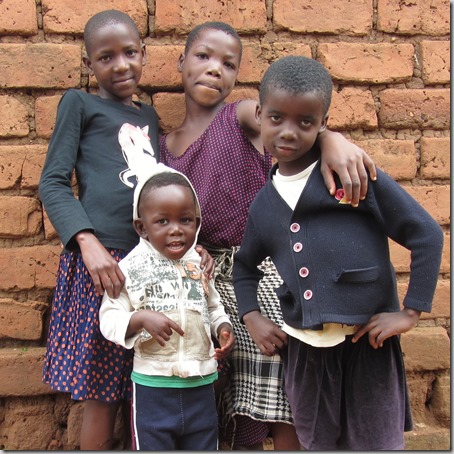 Such a rewarding way to spend Earth Day. Let's hope the initiative takes and we can save some Malawian trees!