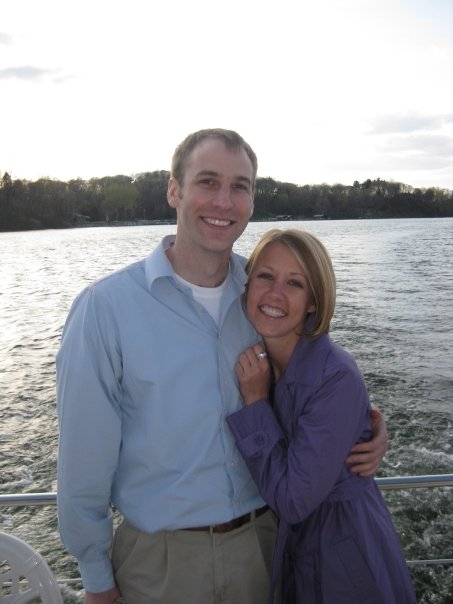 WAHOO!  I'm thrilled to announce the the INSANELY ADORABLE couple are finally making it official.  Yup, that's right.  Emily Miller (#2 in the long line of Miller gals) will be tying the knot with Andrew Sullivan in summer of 2011!
And where did they meet, you ask?  Well, no other than the St. Paul Curling Club.  Very Minnesotan of them, don't you think?   My favorite detail about their engagement story is that Andrew made a scrapbook detailing all the things they'd done during their dating life.  So, for example, it'd say: Day 242 and it'd include a receipt for the purchase of their first Christmas tree along with a picture of it all decorated up.  I told you they were adorable!  (Side note: I asked Nick where my scrapbook was and he made up some excuse about how he's still working on it…)
Nick and I couldn't be more thrilled about this union and are already looking forward to celebrating in style at their wedding after we finish our Manila tour on July 1st, 2011!  Congrats again Emily and Andrew!!!