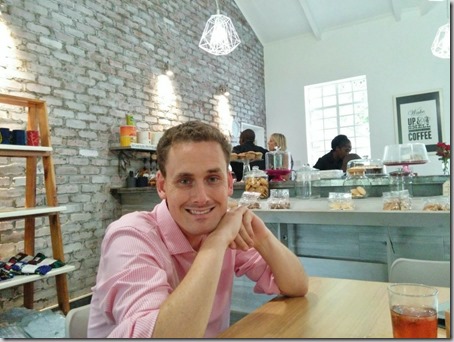 Happy belated Valentine's Day, my beloved blog readers. Just think about this – if you've been reading the blog since I first started – we've been 'in a relationship' for nearly a decade now. That is some serious commitment to each other! Hard to believe I've churned out some 851 posts thus far. Who knew I had that much to write about?!
I digress. So, Valentine's Day. Very few restaurants are open at night here, so Nick and I decided to go out for lunch to celebrate. It just so happened that a brand new restaurant was opening on V-day and I'd had the foresight to get us a 12 noon reservation.
But first, little backstory. Our restaurant scene here is quite limited. There are about 10 solid picks, which doesn't provide much variety if you go out 1-2 times a week. It can get old quick. So, as you might imagine, a new addition is especially exciting. But this was not just any old restaurant – this was Lark, a Lilongwe favorite that had been closed for renovations since we got here. So the anticipation was especially high, because I'd been hearing about this place since Day 1.
Apparently we weren't the only ones excited about new food options. The expat community was out in full force. Happily, the food totally lived up to the hype and the ambiance was incredible too. The place reminded me of the Cape Town vineyards we'd visited on vacation – so classy, especially for little Lilongwe! Speaking of little Lilongwe, I ran into this on the way home from yoga the other day!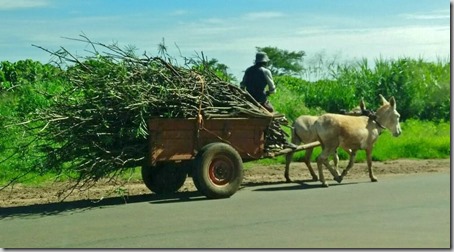 Nia had an equally wonderful Valentine's Day. She woke up at 6 on the dot, ready to go deliver her first two Valentines to the girls. I managed to hold her off until 7, at which point she ran up to the quarters to make her first delivery. We had also prepared Valentines for all the kids at school. She was especially proud because she had written all the names herself.
Surprisingly, Valentine's Day isn't a big thing here, so she ended up being the only one who brought Valentines. She was surprisingly okay with not receiving a single Valentine back (I don't know if I would have been at that age). She found so much delight in bestowing her Valentines on each child as a way of letting them know how special they each were to her (we had talked about the significance of V-day the night before). Another parent told me that she was also greeting all the parents with a chipper "Happy Valentine's Day" so EVERYONE got a little love from Nia that day. It was too sweet.
I hope you felt the love this Valentine's Day, whether you're in a relationship or not. I am grateful to Nia for reminding me that this day is about giving love freely rather than giving for the sake of getting something in return. Cause at the end of the day, that's really what love's all about…