I know you're sick of hearing about baby and my amazing garage sale finds.  The thing is, that's what I'm obsessed with at the moment.  I think garage-saling is my form of nesting since I don't have a home of my own right now or a nursery to decorate.  There's something insanely soothing about gathering up these adorable items, sorting them by size and dreaming about what the baby will look like in them.  It helps make this very intangible process feel more real (especially since I haven't felt her kick yet).
So please, indulge me.  I'll try not to do too many more garage sale posts.  But honestly, this one deserves it because it was the MOTHER of all garage sales.  Hundreds and hundreds of barely used items, ALL name brands.  It was garage sale heaven.  Yes, I filled a whole tub and spent into the triple digits and was very proud of myself!
And can I just end by saying that I'm so enchanted by how involved my husband has been in this whole process, even from far away.  He is an absolute gem, I tell you.  I have literally held up EVERY ITEM I've purchased thus far (that would be several hundred things) on skype and he has remained attentive and interested through it all.  If I didn't know better, I think he wishes he could be garage-saling with me!
And so, without further ado.  Here are this weekend's top finds: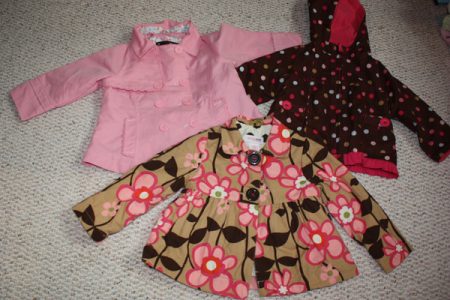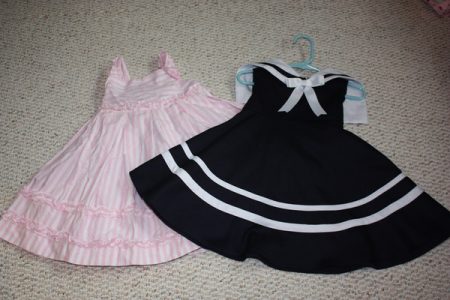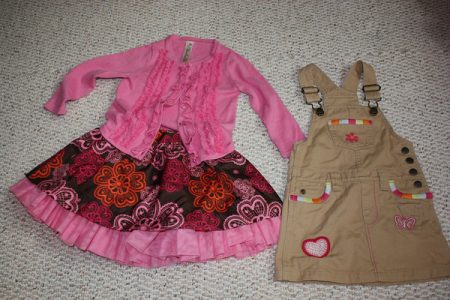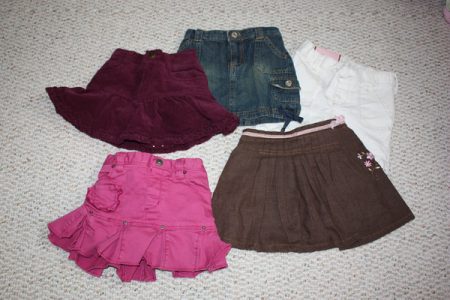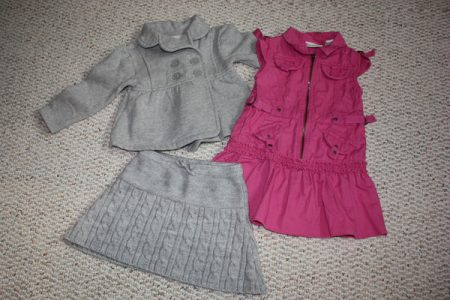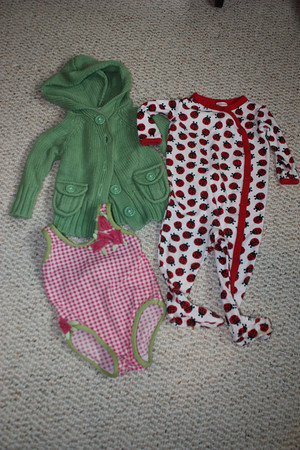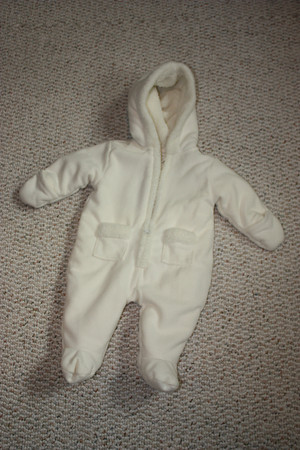 Do let me know which one(s) are your favorite!  It adds to the fun…