It's hard to believe, but Nia turns one week old today!  As most parents would attest to, it's been a complete and total blur.  Nothing could have prepared me for the delusional state that results from the lack of sleep and intense hormones!  We're just taking it 1 hour at a time and celebrating the small wins each day.
Here's a look at some of the highlights from the last week: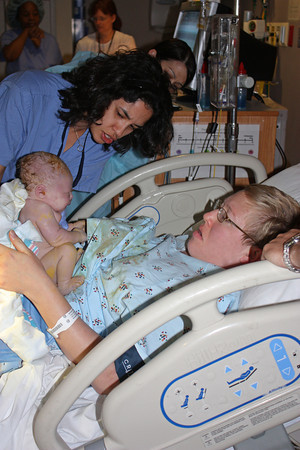 Nia Marisa Novak came into the world at 12:39 PM on Saturday, October 22nd.  She weighed 7 lbs 8 oz and was 20 inches long.  Her middle name was chosen in honor of my dear Filipino friend Marisa Oreta, who died of Cancer in May of this year.  She had a unique bond with Nia, as her light was fading while Nia grew in my womb.  Upon agreeing to be Nia's guardian angel, it seemed fitting that we would honor her memory in this unique way.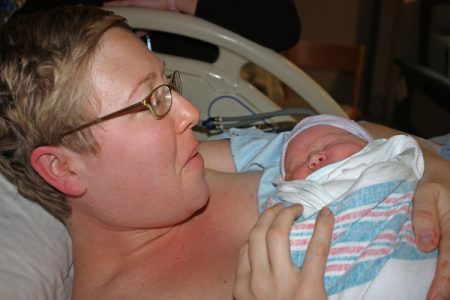 I will write a more detailed birth story later this week, so I'll save all those juicy details for later!  Bet you can probably guess that it didn't go quite as planned…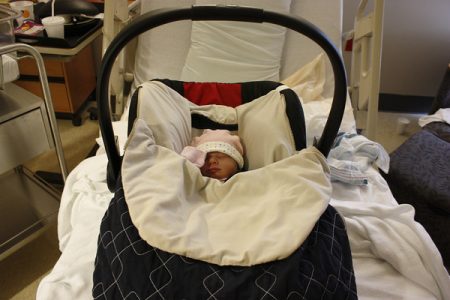 We headed home with Nia on Monday after lunch.  The following 24 hours were a rude awakening.  I wasn't making enough colostrum (the precursor to milk) and she wasn't getting enough food that night (of course it happened during that horrible witching period of midnight to 4 AM).  She was restless for hours, suckling on my breast until it was cracked and bleeding (graphic but true – breastfeeding is insanely painful at first) and I broke down and called the Pediatrician at 4 in the morning.  I started sobbing on the phone and she consoled me til I had calmed down and agreed to try giving her a bottle.
I was so devastated that breastfeeding had already gone awry, especially after the deviations that happened during the birth (more on that later).  At that point I crumbled, handing her over to Nick and leaving the room (I couldn't bear to watch her take a bottle).  I struggled the rest of the night, sobbing nonstop all the way through our Pediatrician appointment that morning.  After 2 hours at with the Doctor, I was finally feeling better and okay with what had happened.  She assured me that it didn't mean I wouldn't breastfeed, just that we needed a little supplement here and there.
Happily, my milk came in with a good supply and Nia and I have been working on her latch.  So while it's still challenging, it's definitely getting better.  I think it helped that we got her frenulum clipped to help untie her tongue and make latching easier.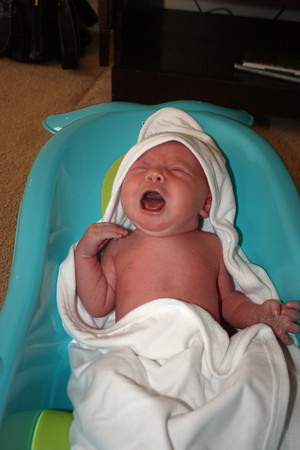 We had lots of unique 'firsts' this week with Nia, including a bath, nail clipping and her cord falling off.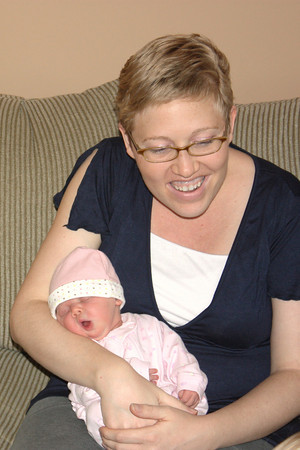 What I can say for certain is that we wouldn't have made it through the week without all the love and support pouring in from friends and family.  The delivered meals kept us from starving, the Facebook messages cheered us in the bleak night hours and the prayers gave us the strength to keep going.  We are eternally grateful and apologize for all the unanswered emails and phone calls!  We are not ignoring you – Nia just has other plans for how we spend our day…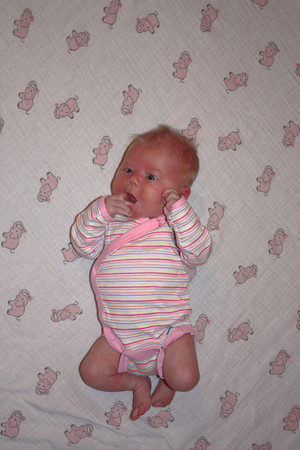 I close by saying that I have a new-found respect for all the parents out there.  I don't know how you did it (nor do I know how we'll make it through the next week and into the following when Nick goes back to work).  All I can say is that I am awed by the patience and endurance it takes to lovingly care for a wee one.  What a wild ride!