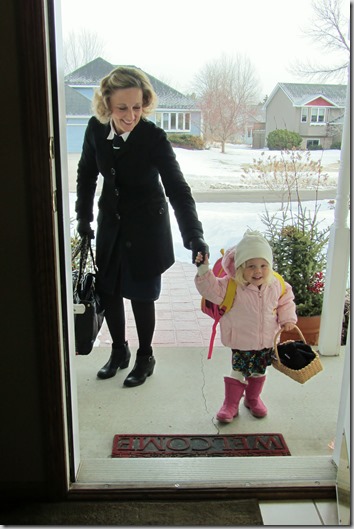 It's hard to top the awesomeness of snow, but I think we may just have done it.  Yes, today was Nia's first day of preschool.  As many of you know, my Mom started Lake Area Discovery Center, a PHENOMENAL early childcare center with 10 sites across the metro.  Happily, my Mom was able to get Nia a slot in the 2's class.  That won't start until Wednesday due to conferences, so in the meantime she went to hang out at Auntie Emmy's classroom.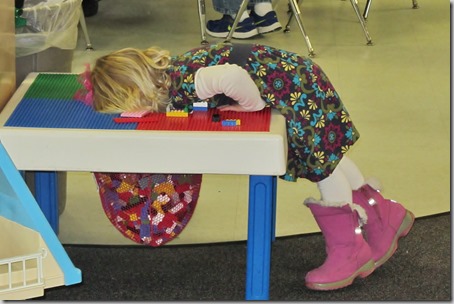 Emily's classroom is for 4-5 year olds so Nia was significantly younger than the other children.  She used that to her advantage and managed to attract a whole gaggle of girls that followed her around for the morning.  Definitely not a shy one, our Nia…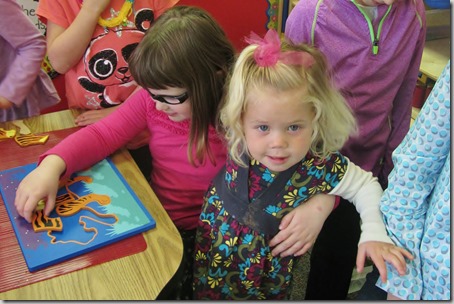 The preschool has an amazing hot lunch program (no processed foods!) and Nia will get to enjoy that each day.  We were a wee bit nervous that she was going to drop her tray since she's required to carry it herself.  With a little help from Auntie Em though (who's 38 weeks pregnant, by the way) she was able to make it to the table.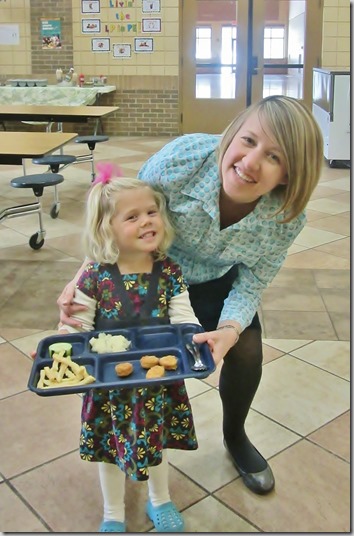 And here's Nia with her other teacher Ms. Patty, enjoying her lunch at the lunch table!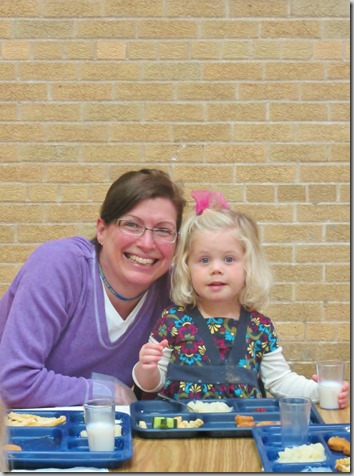 Nia stays til 1 PM and the kids are required to have quiet time on a mat from 12:30 to 1 PM.  Nia wasn't understanding this concept at first but her 5-year-old-gal-pals came up with the idea of patting her back to help her rest.  Is that not the cutest thing ever???  Yay for school!