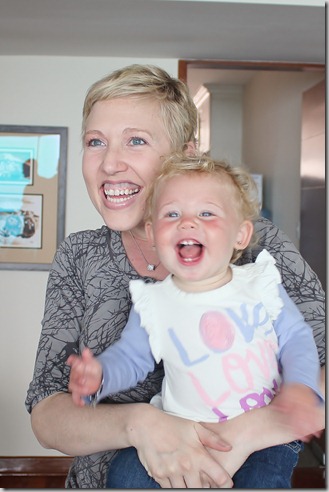 It's hard to believe, but our little girl just crossed the one year mark. I'm not going to lie and say that the entire year flew by because there were days in those first 3 months that felt ENDLESS. However, time seemed to gather speed as we found our parenting groove. I'm enjoying the reflection that comes with this milestone, both celebrating all the joy and wonder she's brought into our life AND the amazing resiliency and problem-solving-abilities Nick and I discovered as parents! I've said it once and I'll say it again – parenting is not for the feint of heart!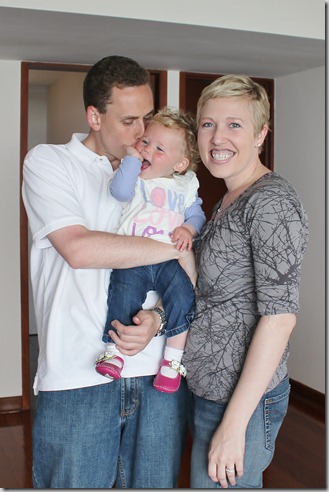 I felt a lot of Mommy pressure to have a grandiose 1st birthday party (extravagant bashes are quite the trend overseas). The problem was, quite simply, that we don't have enough friends Nia's age yet to make up a reasonable group. Just as I was plotting strategies for how we could befriend an adequate number of invitees in time for the party, my wise husband Nicholas reminded me that she was not actually going to remember any of this. He reasoned that we just keep it simple (cake, lots of playing, etc) and shower her with love instead. So that's just what we did… and what a grand time we had doing it!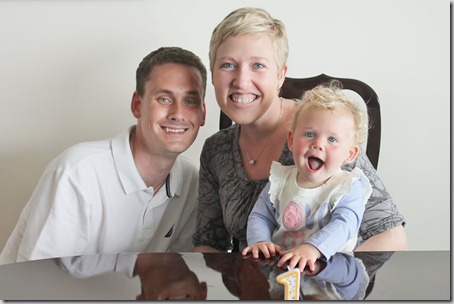 Nia's birthday was technically on a Monday, so we started our partying on Sunday so Daddy could participate. Our Sunday included a stop at Nia's favorite PlayGym followed by a mini party and cake tasting. Our usual Sunday routine involves watching football at our friend Greg and Ladan's house so with their blessing, we did our celebrating there and included them in the festivities.  Most of these great photos are courtesy of Ladan and Greg gets credit for Nia's biggest smiles – who knew he could make such an awesome monkey noise?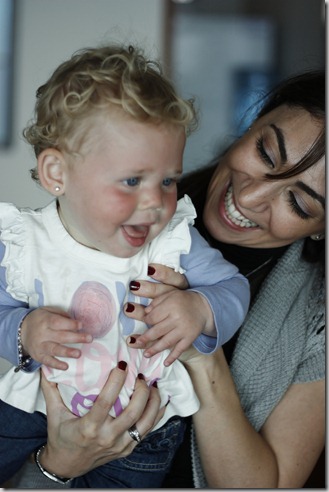 Nia was an absolute hoot with the cake. She started by looking at it with disgust but eventually got curious enough to take a lick. After that, she was hooked! Instead of having me describe it, why not watch the amusement for yourself: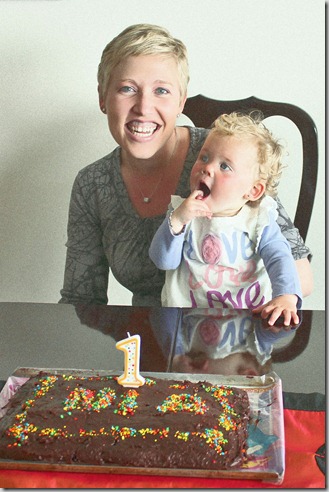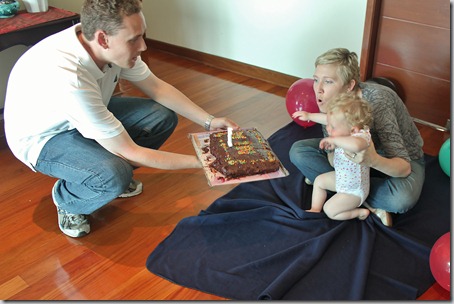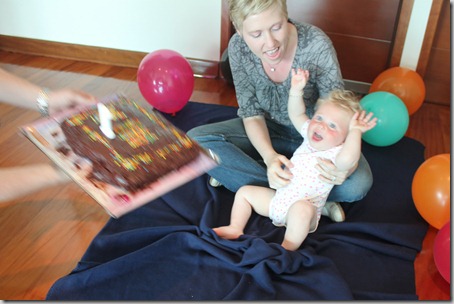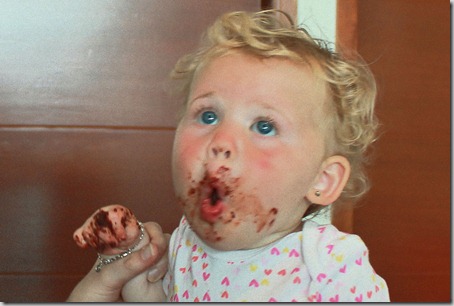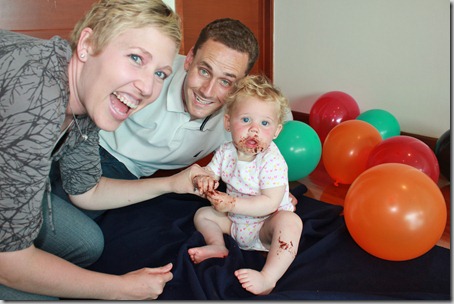 I should mention that we failed to anticipate the wretched sugar crash that happened a few hours after eating cake. Oops! Let's just say Ms. Nia was not at her best…
Nick went off to work on Monday morning but Nia and I continued the celebration. The day started off with a surprise gift from Lupe.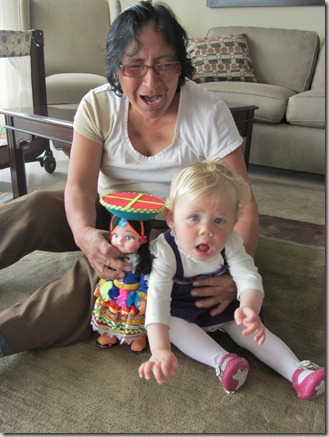 Next up was Baby Music Class, where the group all serenaded Nia with Happy Birthday (in two languages, mind you!)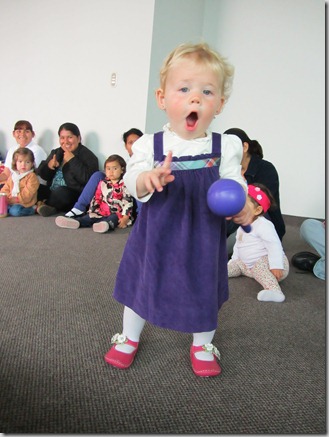 After a celebratory nap, we were back to the PlayGym again for another day of fun. We closed our day by skyping with both sets of Grandparents and opening the gifts they'd sent.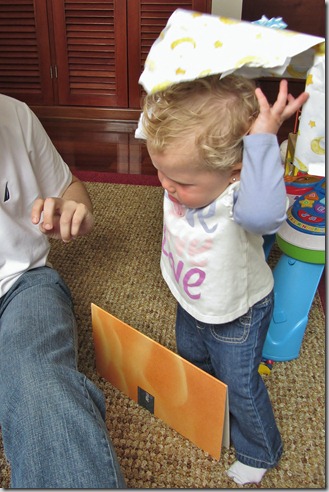 As you can see by the photos, we found much joy in our celebration… in fact, it's practically impossible to have a dull time when you're with our spirited little girl! We are so thankful to have her bright light in this world.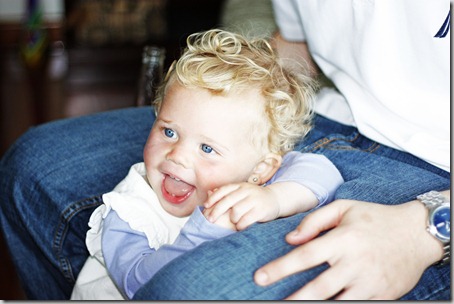 We love you Nia!  Happy First Birthday!
PS- For those who love photos, be sure to check out the complete gallery HERE.