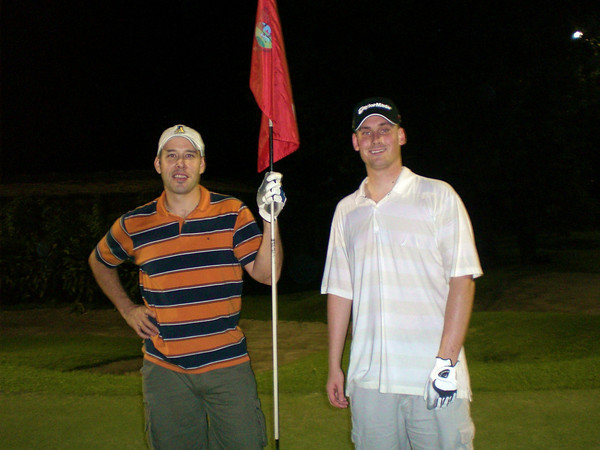 Nick took up golfing in Manila recently and even joined the Embassy Golf Club!  Last night he played his first round of night golf at one of the few public courses in the heart of Manila.  The fascinating thing about this course is that the 18 holes are built around the remnants of the old Spanish Fort called Intramuros.  This picture highlights it nicely!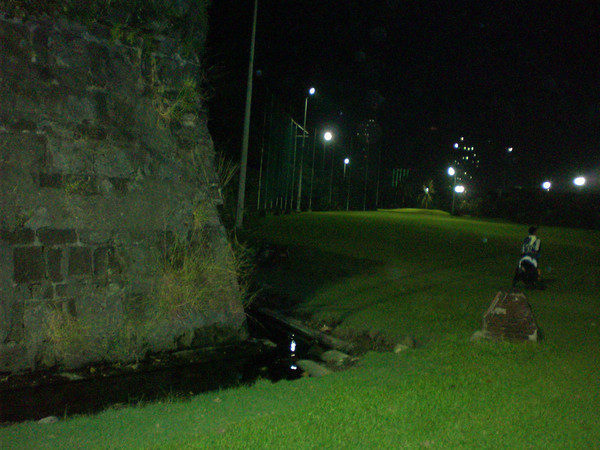 Night is definitely the time to play, as it is hot, hot, hot during the day (as you can imagine).  And no powered carts here, although you will get a caddy to carry your clubs and an umbrella girl to block the sun while you're making your shots… fascinating, huh?
And don't expect to see any frogs or birds…Nick came across a crab last night!  So bizarre….