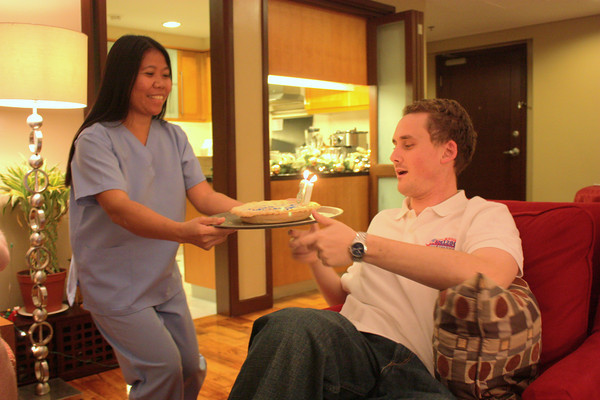 Sadly, as seems to be the case with our family lately, sickness rained on Nick's birthday parade.  :(   Not exactly how you want to spend your 30th.  It was just stomach issues, so we decided he could survive a small party (we refuse to let this ongoing illness ruin all our fun).  We invited over 5 of Nick's friends for a little Buco Pie (buco = young coconut).  The best pies come from South of Manila, so we sent Rudy on a wild goose chase to find the perfect pie.  6 hours later he returned with 5 pies (for 7 people).  Kudos to Rudy for finding the needle in the haystack.  It was worth it!  The attendees liked it too because each couple got to take home a pie of their own!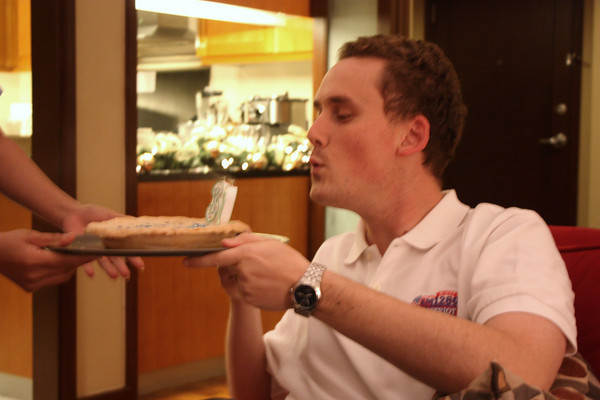 Nick couldn't stomach the idea of beer, so two of his pals kindly volunteered to "test drive" his new San Miguel mugs.  How kind!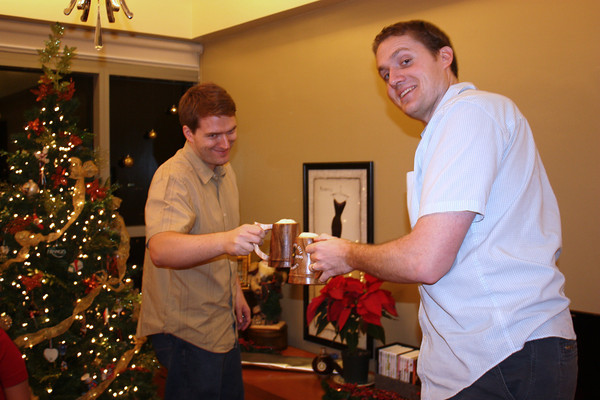 Our dear friends Andrea and Brian finally had their baby.  We were just enamoured with this 10 day old pumpkin!  She was the hit of the party.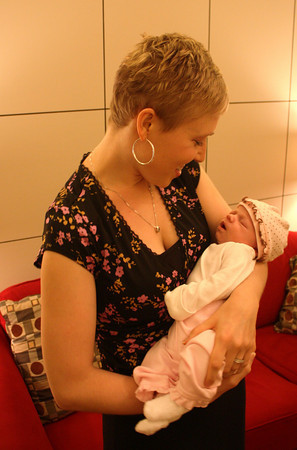 Check out this great picture of Nick!  He looks completely unsure of what to do with her (support the head, support the head!!)  I was so proud of him for giving it a shot though… he'll be a great Dad someday!  He was very attentive.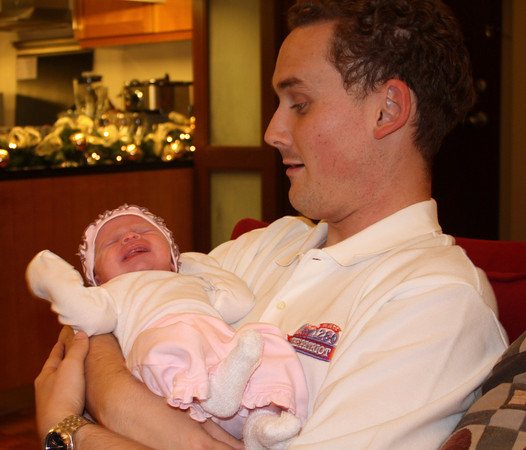 And here's one last must-share picture of beautiful Leni.  Isn't she stunning!?  Already looking forward to the next time I get to hold her…