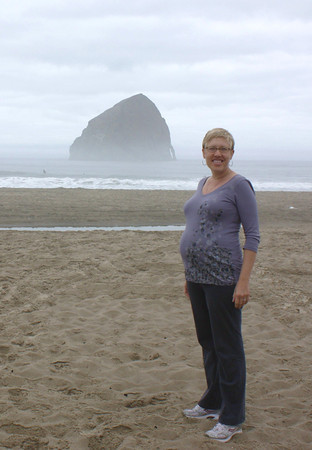 Nick and I started our 8 day Road Trip in the Pacific Northwest on Sunday.  We left from Bend, Oregon in our borrowed mini van (thanks to the in-laws) and motored our way west to the Oregon Coast.  We spent our first night in Newport and enjoyed the best fish and chips the area had to offer.  On day 2 we continued up the Coast to our end point of Lincoln City, Oregon.  Along our route, we pulled off frequently to enjoy the beautiful scenery.  The shots above and below were taken at Cape Kiwana.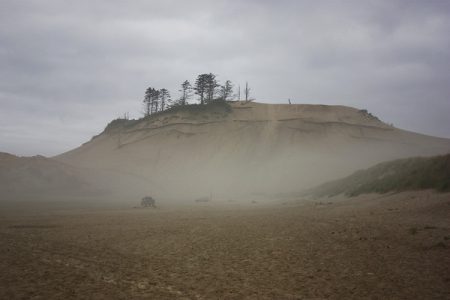 I can't get over how intense the sand dunes are here.  We are talking VERY LONG beaches here people…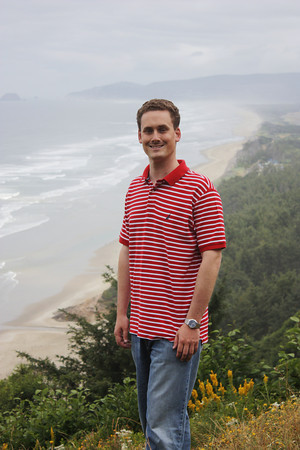 My favorite roadside stop was at Cape Lookout, where we got a great shots of both Nick and I.  Who doesn't love a dramatic coastline??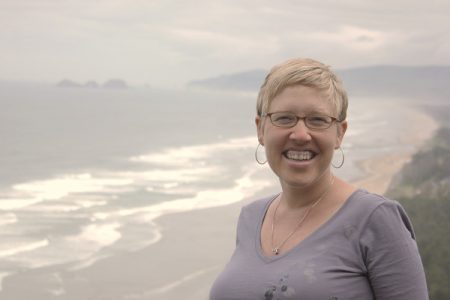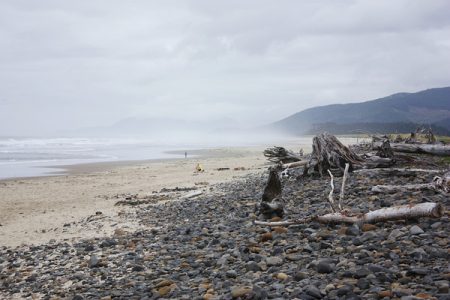 Although disappointing because we couldn't find the promised lighthouse, I love this shot I got at Cape Mears.  Nick and I saw lots of parallels between this type of coastline and what we saw in New Zealand.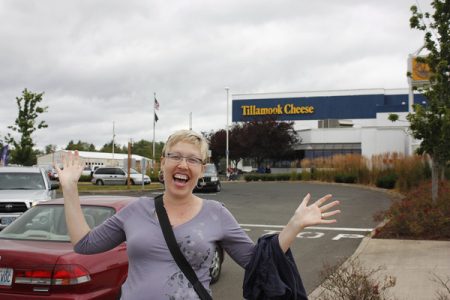 The hands down most exciting stop of the trip for me thus far was the Tillamook Cheese Factory.  As you may know, I was the Cheese Buyer for SuperTarget for 2 years and I developed quite the fondness for cheese.  And even though I got to tour many a food production facility during that time, I am still awed by the magic of watching cheese go from start to finish.  Definitely put this on your to-do list if you're in the area (although I must admit, the walls of people were intense).  My crowd-averse husband definitely deserves a nod for hanging in there with me, despite being in his own personal version of hell.
Here's a shot of me enjoying my Centennial Grilled Cheese, made with aged cheddar from 2009 (their 100th year of operation).  It was mouth-wateringly good and well worth the 30-45 minute wait (Nick didn't initially agree, but thank goodness I have some extra pregnant-woman leeway at the moment).  Once that settled in my tummy, it was on to try a Tillamook Ice Cream cone.  Thank the Lord I'm not lactose intolerant because boy oh boy do I love me some dairy products!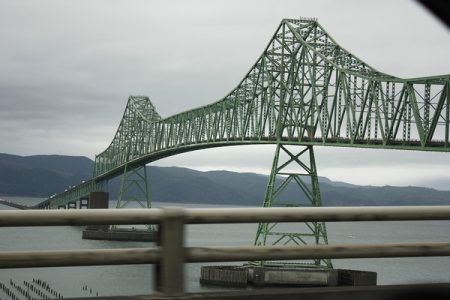 And here's one final shot of us heading over the Columbia River into Washington State.  If you want to see the full gallery of pictures, feel free to click HERE.  I'll write again in a few days once we get internet again…