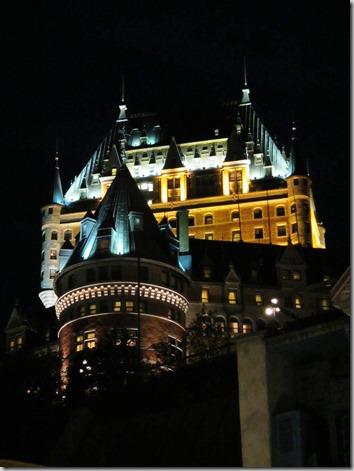 Hey folks, I'm really late with this one, but couldn't resist at least sharing a few photos of this stunning city.  In hindsight, we should have spent more than 1 night here.  We underestimated how enchanting it was going to be!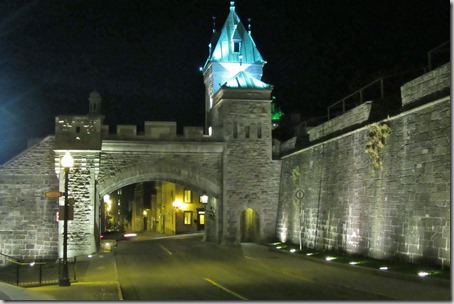 The city was originally a walled fortress and there are still canons lining some of the walls.  I thought the spoken language in Montreal and Quebec City would be like 25% French, 75% English.  It was the complete opposite – most people seemed to know English, but the heck if they were going to speak it (unless you were willing to give them some of your tourist dollars, of course).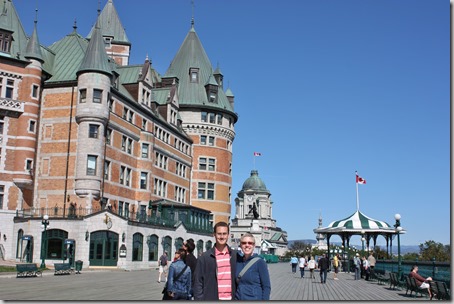 We spent our short time here strolling the beautiful promenade in front of Chateau Frontenac and getting lost in the adorable alleyways.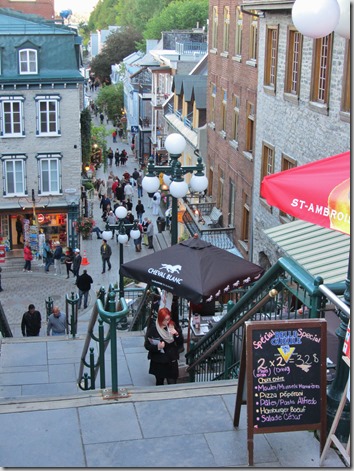 The definite highlight of the trip was our stay at Au Bois Joli B & B.  This was only our second time at a B & B and boy did they do it right.  We were lucky enough to get the Downton Abbey room, the showcase of which was a marvelous jacuzzi bathroom.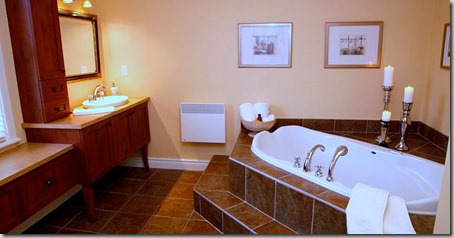 We had the best sleep of our trip and nearly fell into a post-breakfast food coma from the 3 Course Breakfast that we received.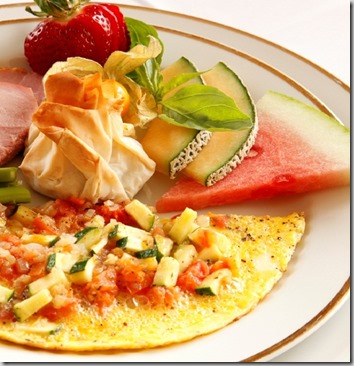 There was even maple syrup pie for breakfast dessert – definitely a first in my lifetime, both for the pie and having dessert at breakfast.  I adjusted surprisingly well to these new French-Canadian customs…  :)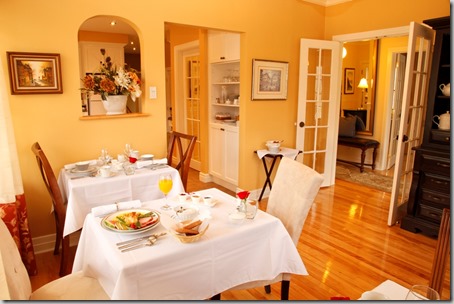 I can't recommend Au Bois Joli enough if you're staying in Quebec City!
CLICK HERE to see all the photos from our visit to Quebec City.