What a fantastic second week in Bend, OR!  We got to check out a couple of the hot spots including Smith Rock (top 3 photos) where rock climbers do their thing.  Unfortunately we went at a time of day when not many were climbing, but the beauty of the place was still impressive.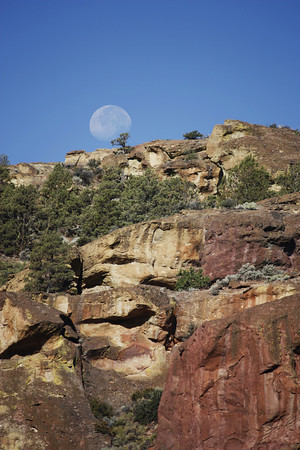 So cool to catch a glimpse of the moon during the day!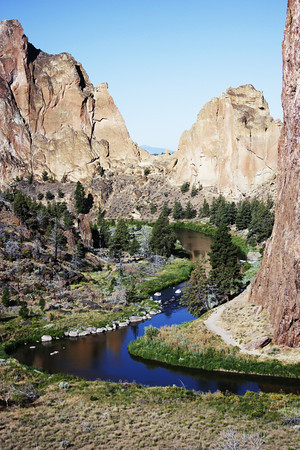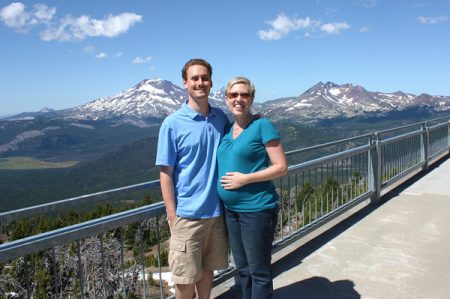 These final 4 pictures were taken atop Mount Bachelor which can be seen from my in-laws deck.  We got to go to the 7000 ft point, as the summit (9000 ft) is only open in the winter when ski season is going on.  In the shot above you can see both the 3 Sisters Mountain Group on the left and Broken Top Mountain on the right.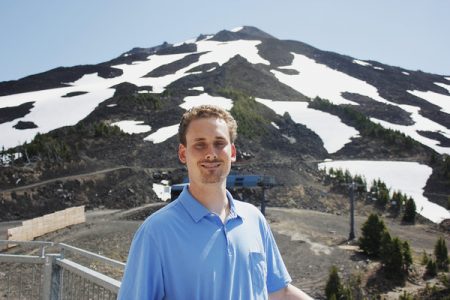 This is the Summit of Mount Bachelor and YES, that is snow!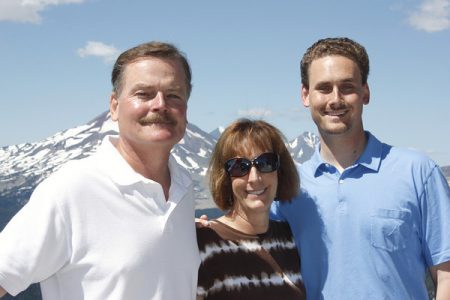 Here's a great shot of the Novak family!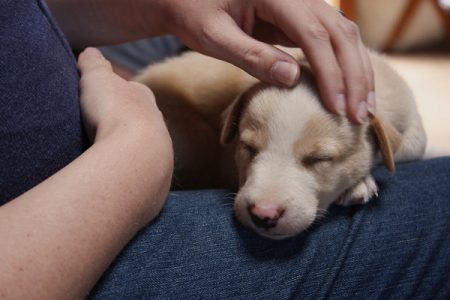 And I managed to find the cutest little puppy to hang out with!  Sorry for the brevity, but we just started an 8 day road trip with just the 2 of us!  It's been FOREVER since we've had any alone time and we're relishing this pre-baby opportunity to chill.  Only 2 weeks to go til we land in DC and 2 months (hopefully) til little Nia comes into the world!  My how time is flying!  Stay tuned for upcoming posts from the Oregon Coast and Washington State…