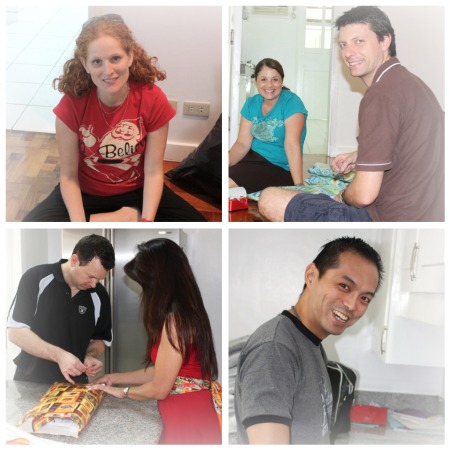 Well, it was a big day here in Manila… my elves and I wrapped nearly 100 presents in 4 hours time!  If you've been reading my blog lately, you know that these presents are for the Presents for Pinoys Project that we're doing this holiday season.  I never should have worried about getting it all done because just like with donating, my friends and blog readers came through with flying colors.
What was most fun about this project for me was bringing together my blog readers, new and old.  Christine, our hostess, had been reading my blog prior to her arrival in Manila a few months back (she and her husband are pictured in the upper right of the collage).  John, in the picture above, had been a local Manila reader who'd been following me for several months, but this ended up being the first time we had met (we've already discussed plans for a another meet-up in January).  And then there's Jessica (above picture on the right) who was also an avid reader turned friend who've I've had the pleasure of spending time with.  And then of course there were all my long-time Manila friends too who rallied to support this worthy cause – a thousand thanks to Selina, Dan, Emma, Kristen and Christy.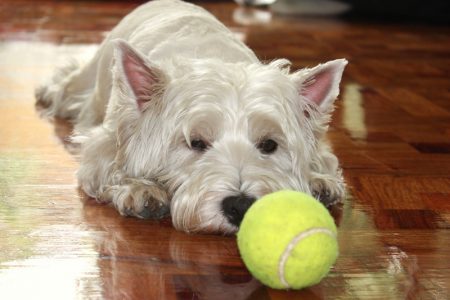 I can't resist sharing this pic of Christine and Lar's adorable pup who observed our progress all morning but eventually got a wee bit bored with our efforts.  That's all I've got to report today… it's crazy to say, but I dare say we're nearly ready to go!!