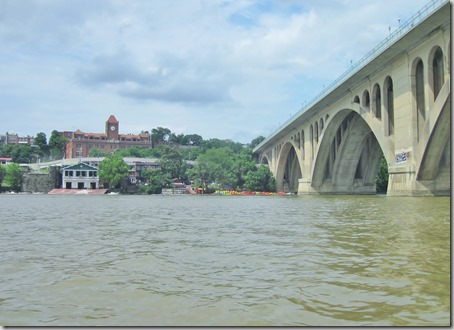 We're 12 days into our DC tour and slowly but surely finding our footing.  We spent the bulk of the first week touring preschools and apartments (with mixed results, I might add).  I am pleased though to report that last Saturday we signed a lease for a 2 BR condo in Crystal City!  We are huge fans of Crystal City after our last stint there in late 2011/early 2012 (when Nia was born and Nick was learning Spanish).
Walk-ability and metro access are the two greatest pluses of Crystal City.  We're crazy about urban living and this condo has loads of amenities that are a 15 minute walk or less (Pentagon City Mall, Harris Teeter, Costco, CVS, urgent care clinic, park, library, splash pad, metro stop and dozens of restaurants).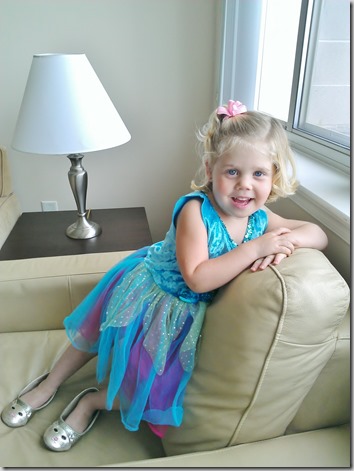 Nia has been a real trooper through the transition.  We switched her from the crib to a queen bed (I know, we skipped a few phases) and she's adjusted well to that.  Potty-training, however, is a different story.  When we left Peru she was fully trained and unfortunately we're now back in diapers 100% of the time.  We think it's her way of taking back some power during this time of transition.  She does need to be trained for school in September, so we'll be making another big push for underwear in July and August.  Wish us luck!
Speaking of school, I found a program in Georgetown called Little Seasons that takes drop-ins given availability.  I didn't want to enroll her there long-term because of the fact that we're moving, but it's a perfect solution for summer.
Nia's now going 2 full days per week and couldn't be more stoked.  She's so eager in fact that she didn't even have time to kiss me good-bye on the first day.  I'm delighted that she loves school so much (just like her Mommy) and it makes it that much easier for me to slide back into my work routine.  We're still searching for the right program for the school year, but I'm feeling optimistic that we'll get one.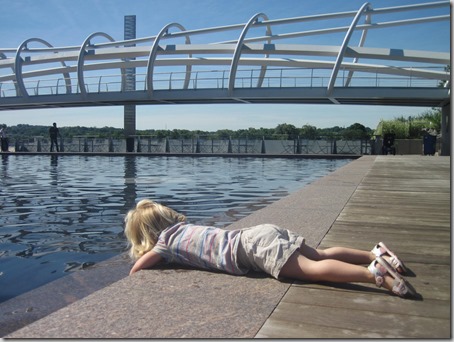 More updates soon about the exploring we've been doing around town!