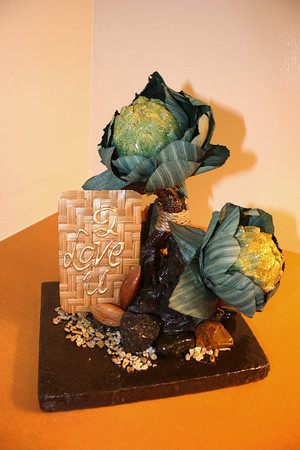 We had the pleasure of being invited to a Worst Gift Exchange Party on Thursday night.  The objective was to bring the worst thing you had in your house and wrap it up for someone else's pleasure.  The thing is, I've been to these parties before and instead of trying to offload something, I actually try to "win" the worst gift possible.  Check out the great things we came away with this year.  They are like nothing I've seen before!
First up is this artichoke statue/love plaque.  This item was hand-made in the Philippines and gifted from an employee to his boss originally.  It was NOT gifted a joke.  Very solid craftsmanship, but not sure what to make of the "I love you" message.  Pretty bizarre.  Nick has claimed this one for his work desk.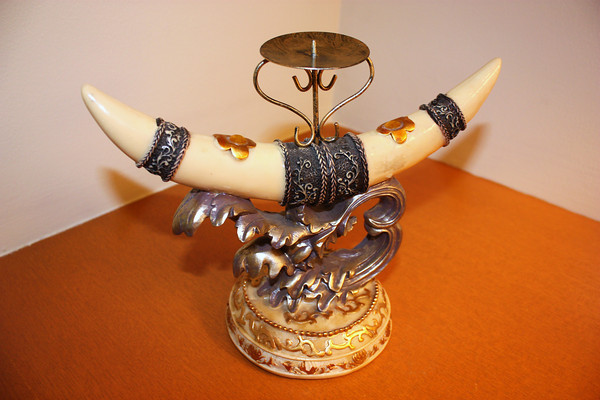 Treasure # 2 was also a Filipino handicraft.  It was also given as a serious gift from a mayor of a town to a businessperson.  We're not sure what to make of it either.  It's going in the bedroom for now…very romantic with a candle on top, don't you think!  Watch out Manila friends, this is definitely going to be re-gifted when you least expect it!  We must let you enjoy it's beauty too!
How about you?  Tell me your best ("worst") white elephant gift that you ever gave or received?