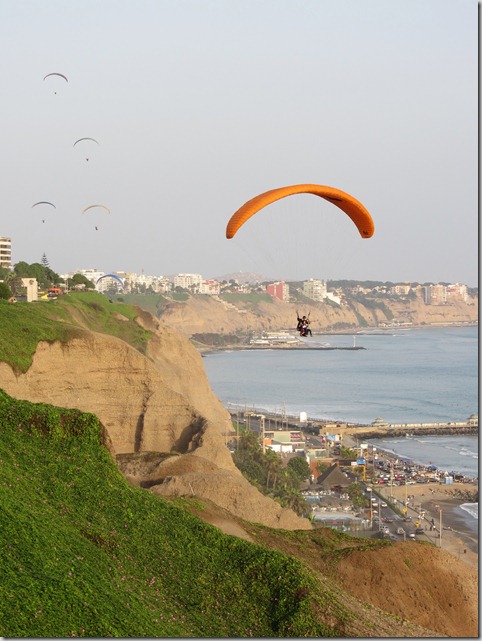 No, we're not leaving the country, but we are moving to a new place in Lima.
We were very lucky to have a great condo in the heart of Manila for our first tour and were totally digging our house in Lima.  However, we were given the opportunity to move to an apartment down by the water and we had to do it.
So, we will now be in a 3 BR condo overlooking the ocean.  We'll be within walking distance of everything – with 10 minutes to the cliff-side shopping mall Larcomar, paragliders taking off across the street, and parks galore.  It'll be ideal for all 3 of us (not to mention our visitors).  It's probably also our last chance to live somewhere urban and active before Nia gets older and we have to start thinking about schools and stuff.
We hope you'll come enjoy our wonderful new place with us!  I'll get more pictures of the inside posted soon, I promise…